Build customized audiences
Collects, combine, and segment first-party data to create highly targeted audiences. Run onsite personalized content such as custom banners, pop-ups, ads based on what each audience wants to see. Create smart retargeting campaigns based on a better understanding of your current and potential clients. Maintain full data ownership and protect users' sensitive data even when working with external tools–features that not all data management software offers.
Export your audiences & segments
Take action on your data by crafting personalized retargeting campaigns, retargeting users who abandoned conversion funnels or shopping carts, and generally increasing the number of touchpoints in the customer journey. Export your audiences to Facebook Ads, Google AdWords, DSPs (such as AppNexus, The Trade Desk, and Adform), and to email marketing and automation platforms.
Create a Single Customer View (SCV)
Create a single customer profile by integrating data across web analytics and other data sources, like your company CRM or e-commerce transactional system. Use the collected data to build highly accurate profiles of your customers and research user behavior patterns on the most granular level.
Effectively use your integrated data on an integrated platform
Data Management estimates reach in real time when you're creating audiences. See where you have good data coverage for your users and where you don't. Then take steps to improve data collection. For example, automatically capture first-party data from all the forms on your website and combine it with other web analytics data–all within the Piwik PRO Marketing Suite.
What our clients say about us: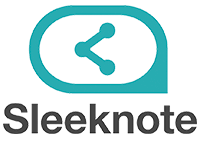 We needed a robust analytics tool to be able to track how each element performs, what the overall impact of the Sleeknote tool is, how it affects an e-commerce shop, and so on. That's where Piwik PRO came in. We have millions of sessions each month, so we had to make sure that the setup could handle that kind of load… I would most surely recommend Piwik PRO to others, not only to use it as an extension for a SaaS product, but also as a replacement for Google Analytics on a regular website, as its reporting is more extensive.

Patrick Moog
CTO & Co-Founder, Sleeknote
Efficient Retargeting with Piwik PRO Customer Data Platform
Integration with Facebook Ads
Piwik PRO Data Management can target users based on first-party and behavioral data and extend those audiences into the Facebook Ad Platform. Segment your users into audiences to display more effective ads, upload your audiences to Facebook Ads and benefit from options such as Facebook remarketing, Facebook dynamic ads, lead ads, and look-alike targeting.
Integration with Google AdWords
Activate your Piwik PRO segments through the most popular ad platform on the planet – Google AdWords. Extend audiences and segments with look-alike and behavioral targeting based on your first-party data. Reach 90% of Internet users and benefit from AdWords features, such as remarketing, Gmail Ads, Video Ads, and build look-alike audiences.
Demand-Side Platforms (DSPs)
Enhance your programmatic media buying by using your first-party audiences created in Piwik PRO Data Management. Execute your media campaigns on popular DSPs such as AppNexus, The Trade Desk, and Adform.