Precisely define your strategy with a kick-off call
Talk with Piwik PRO support and find out all the details of the assistance your company is entitled to. Our Customer Success Team will show you how Piwik PRO can help you achieve your specific business goals.
Get support for technical setup
Take advantage of the Piwik PRO help team to learn about system requirements and get technical guidance on:
Taking your first steps with the analytics tool
Switching from open-source or other tools.
Adjust PPMS to your specific needs with end-user onboarding
Receive help with Piwik PRO installation to get the most out of your new toolset and reach your business goals.
Find out how to configure dashboards, create segments and reports.
Learn best practices for using Tag Manager, Customer Data Platform, Personalization, and Consent Manager.
Set up and maintain your platform with our full support
With Piwik PRO you gain professional support with deployment and upkeep tasks. We provide 24/7 monitoring to take care of your software and find solutions for critical problems. Get our advice on how to safeguard against future issues.
Find answers to your most burning questions
Our Piwik PRO support team provides tips and suggestions on using features that ease your effort and address your business needs. We are happy to share our knowledge and expertise to help you find answers, whether through a reference document, email, phone call or our knowledge base and user guide sections.
Solve Piwik PRO issues with 1-on-1 consultations
With Piwik PRO support you get a dedicated consultant who knows the technical landscape you operate in. We understand your issues and recommend best practices to fit your specific needs. We're happy to talk and answer your questions whenever you need any assistance.
Make informed decisions based on our extensive documentation
Determine the most efficient way to communicate with your Piwik PRO support team. Acquire your deployment roadmap and architecture documentation. Prepare a custom SLA which ensures enterprise level service and support. Plan and follow up on product upgrades.
Learn how to stay privacy-compliant with Piwik PRO
Get technical implementation details to help you to stay compliant with stringent data privacy laws around the world including: GDPR, HIPAA, Chinese Internet Law, Russian law 526-FZ.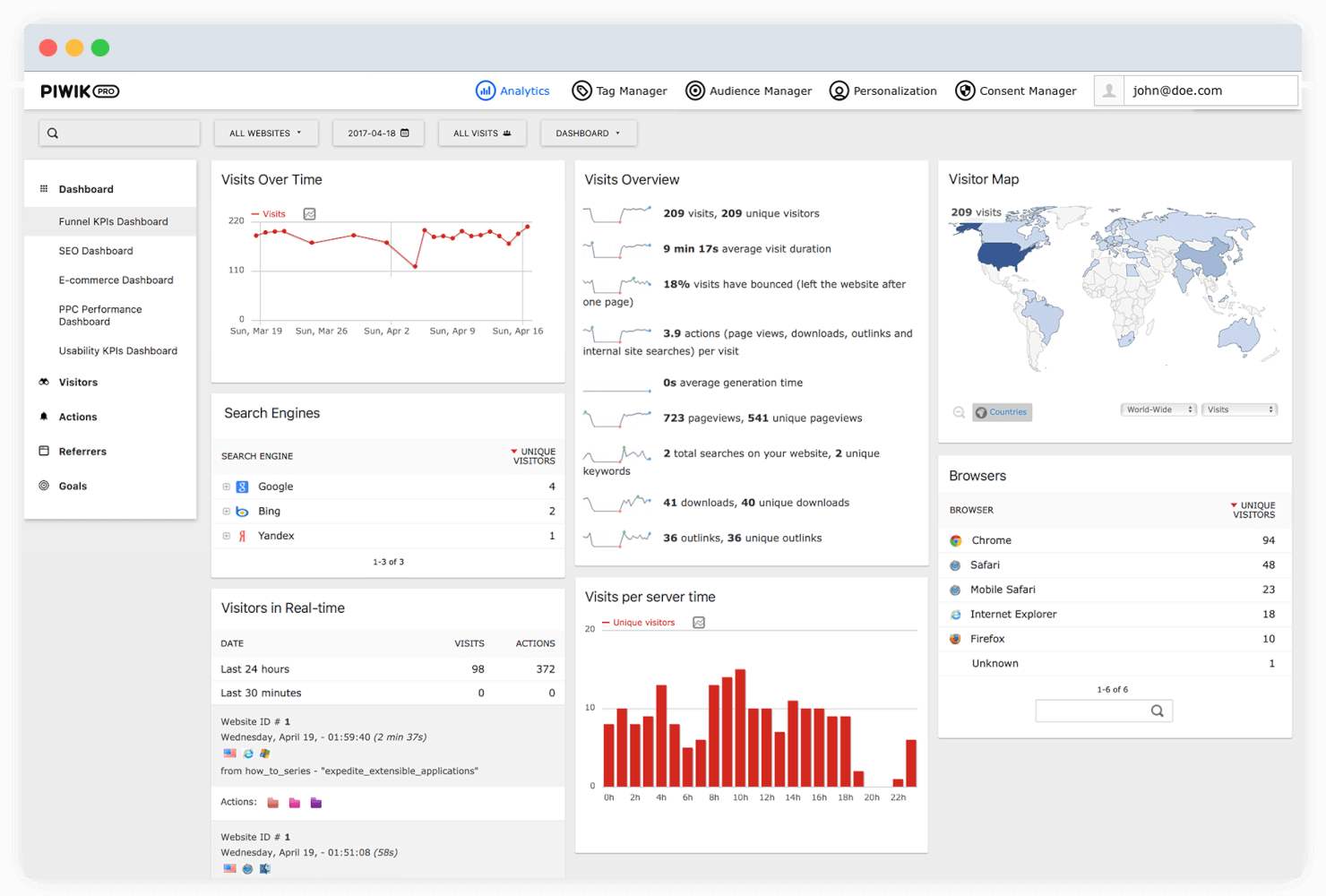 Have other questions? Need more guidance?
Reach out to our expert team and learn how to solve your Piwik PRO issues and get the most out of your analytics and marketing platform.
Schedule a one-on-one consultation