Piwik PRO Tag Manager Highlights
On-Premises or on Cloud
Store your data in location of your choice. Piwik PRO Tag Manager can be deployed on your own infrastructure, third party data center or our secure servers located in US and EU (Germany). You can also take advantage of easily managed Cloud solution.
Simple UI and Integrated Platform
You don't need extensive technical knowledge to figure our system out. Take advantage of the intuitive user interface and start managing your tags right away. It only takes a few clicks.
Apply Advanced Permission Levels & Additional Security Measures
Take advantage of centralized user management across all Piwik PRO Marketing Suite products. Create multiple user profiles with different permission levels. Use desired SSO authentication (including SAML & LDAP) and store all your data on-premises to apply even higher security standards. Take advantage of our privacy features and make sure you always adhere to strict privacy laws of countries you operate in. Enforce Do Not Track (DNT) and Opt Out features to provide your users with freedom of choice.
Enterprise-Level Technical Support
Choose a tag manager that provides enterprise-level deployment and configuration. Receive fast and competent support from our technical team. Enjoy access to 24/7 performance and incident handling.
What our clients say about us: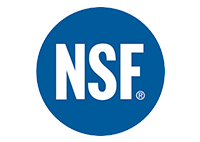 Piwik PRO helped us set up for on-premises installations and provides us with customized solutions. We look forward to having Piwik PRO to continually advise us on new features and how to efficiently use rich analytics data.

Yipeng Chen
Lead DBA, NSF International
Tag Manager API
Piwik PRO Tag Manager's API ensures you always have flexibility in utilizing your tools. Integrate the tag manager with your systems and automate setting up new sites, configuring tags and triggers via an easy-to-use API.
Vast Library of Tag Templates & Variables
You don't have to have technical knowledge to use our tool. Choose from tag templates for ux tools, web analytics tools, a/b testing tools, ad and remarketing pixels, and many many more. Start managing your tags right away.
Choose Piwik PRO Enterprise Tag Manager and Use it to:
Increase Your Marketing Agility
Allow your marketing department to deploy tags in a timely manner to improve your analytical capacities and optimize the effectiveness of your campaigns. Manage hundreds of tags within your organization with ease.
Improve Your Page Load Speed and Clean Up The Code
Piwik PRO Tag Manager consolidates all your tags and loads them asynchronously, which allows your site to load faster. Remove tags that aren't in use, leak data, and affect the performance of your site.
Test & Debug Tags Before You Deploy Them
See the historical changes of your deployed tags to identify problems. Test how different scripts will perform before deploying them to your website. Enable non-technical users to actively manage their marketing tools, tracking tags and pixels.
Learn more about Piwik PRO Tag Manager: