What is Meta sites?
Piwik PRO Meta sites is a simple but useful feature that shows aggregated data from any number of web properties you track. Gather analytics information from hundreds of websites and display everything together in one dashboard.
Clear performance overview
Piwik PRO lets you efficiently track data from a variety of websites and user-centered segments.
Aggregate reporting
Collect and integrate first-party data from various sources including web analytic platforms, CRM tools and transactions systems, marketing automation platforms and Piwik PRO Tag Manager.
No limits
Piwik PRO Meta sites doesn't limit the number of websites you can track. Get all the data you want in one place.
One dashboard
You can easily display data from multiple websites in one Piwik PRO dashboard, so you easily access crucial information.
One dashboard
Don't waste time reviewing dozens of charts and graphs. Get an overview of everything on one dashboard for as many websites as you want.
Aggregate reports
Go deeper into all your web properties with information like top keywords, top websites, visits per hour, top page URLs, page titles and e-commerce products.
Clear visualization
Meta sites present aggregated web analytics data in a clear, easy-to-read format so you can get the info you need and quickly move on to your next task.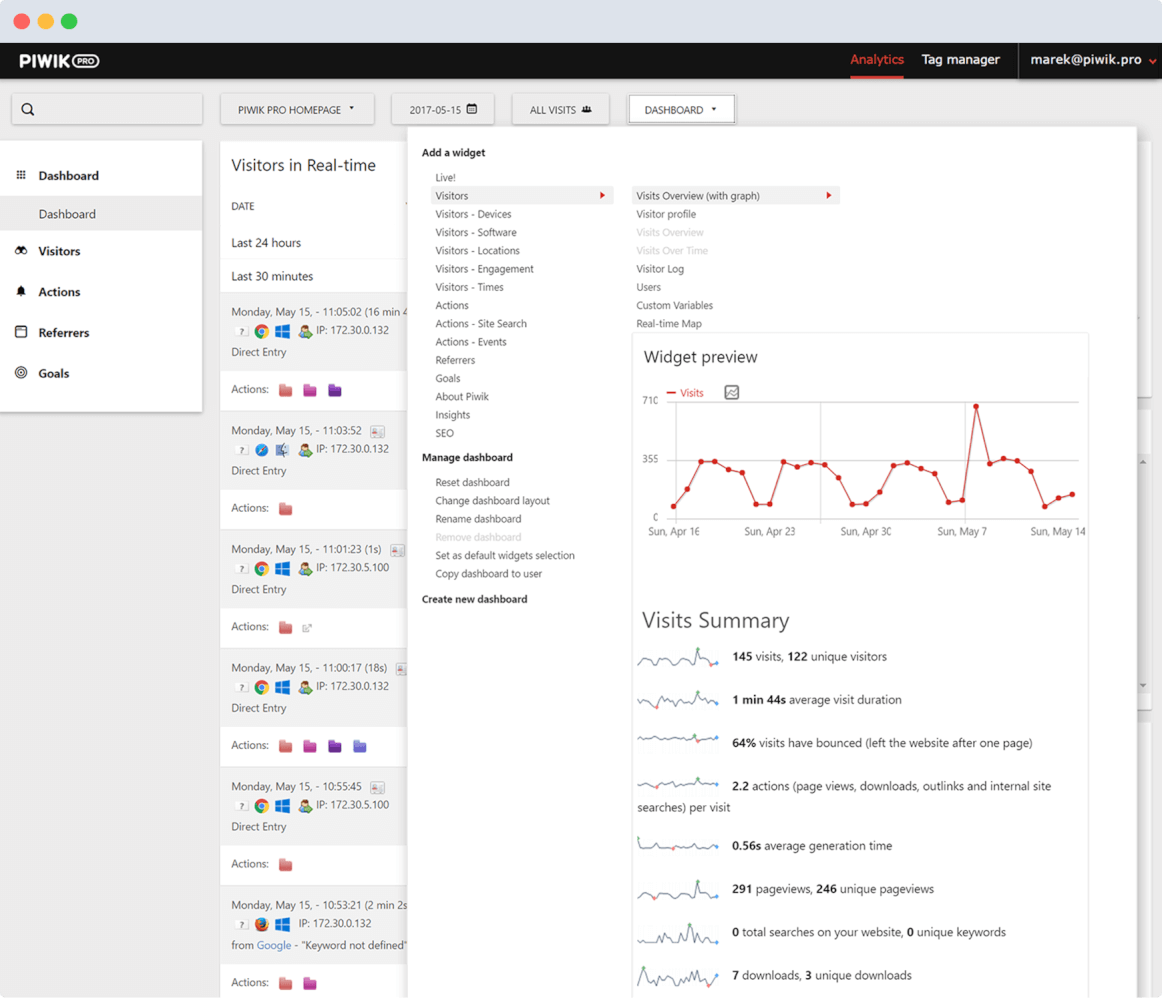 Ready to take your conversion rate to another level? Contact us and let us introduce you to the possibilities of Piwik PRO!
Learn more about Piwik PRO Web Analytics: