What are Custom Dimensions?
A Custom Dimension is a custom name-value pair you can assign to your visitors or actions using the JavaScript Tracking API. It is an easy way to access powerful reports which are not available in Piwik by default. Piwik allows you to set up to 5 custom dimensions.
Track your website's content
Using any CMS system you can track performance of particular categories and subcategories on your website or blog.
Assign users a different status
You can define if a user is your lead by assigning a more precise status based on actions performed on your website.
Enhance your reports
By adding extra information from sign-up and lead capture forms, your reports are enriched with invaluable data.
Map your buyer personas
Capture the behaviour of different visitor segments and identify profiles of users who are the most likely to convert.
What can you achieve with Custom Dimensions in Piwik?
Use Custom Dimensions to assign data of your choosing to your visitors or actions. For example, if your visitors leave information about age or company when signing up to your ecommerce store (or forum, social media platform, etc.), you can combine this information with metrics such as page views or events.
Segmentation by Visitor
Custom Dimensions in the "Visit" scope will be stored in the visit of an individual visitor. For example, you can define what software version or device the visitor is using.
Segmenting by Action Type
Custom Dimensions in the "Action" scope can be set for any action (page view, download, event, etc.). For example, you can track a language along any page view, download or other event.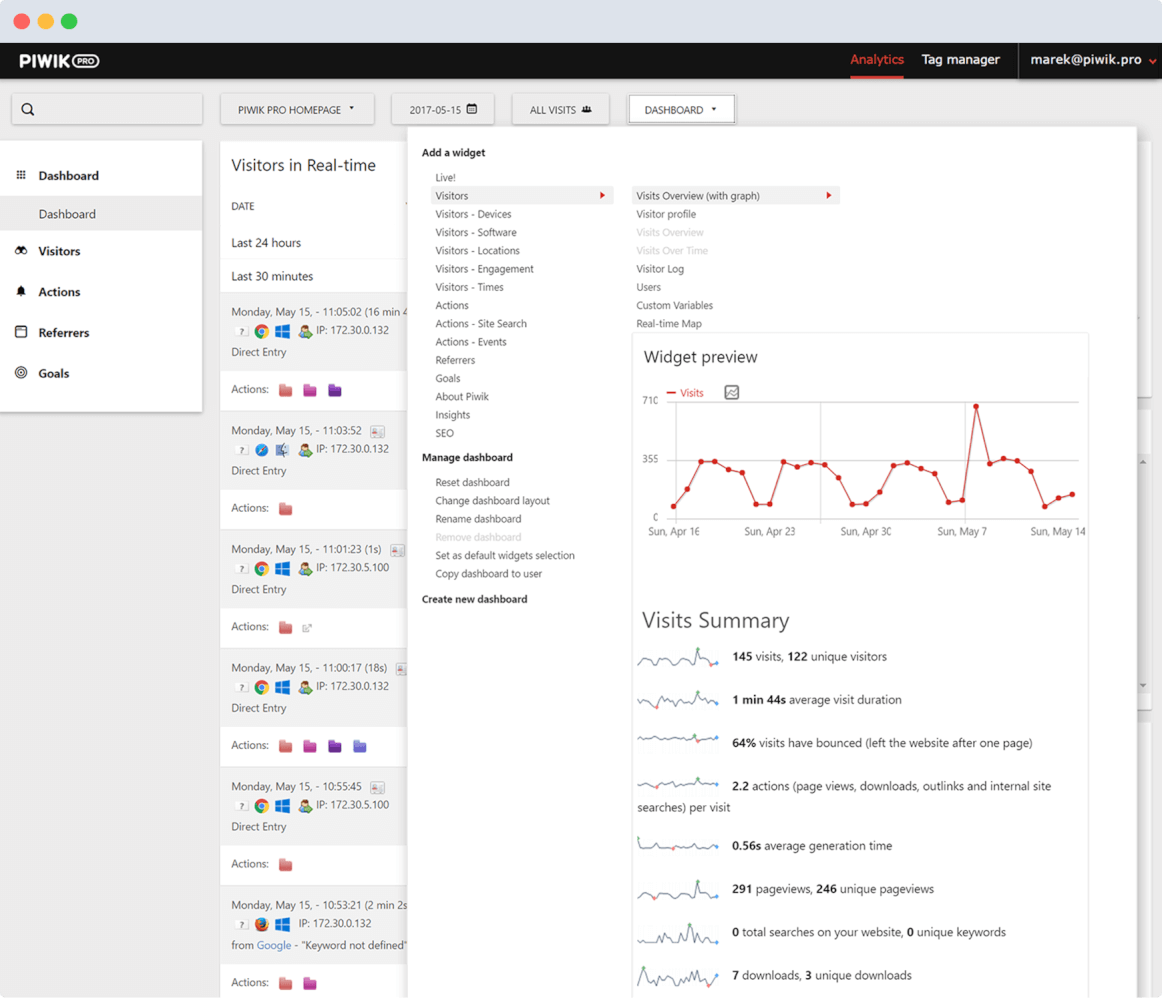 Learn more about Piwik PRO Web Analytics: