Eliminate blind spots
Learn more about app users and web visitors. Map complete journeys using data from public and secured areas of your websites and apps without sharing anything with third parties.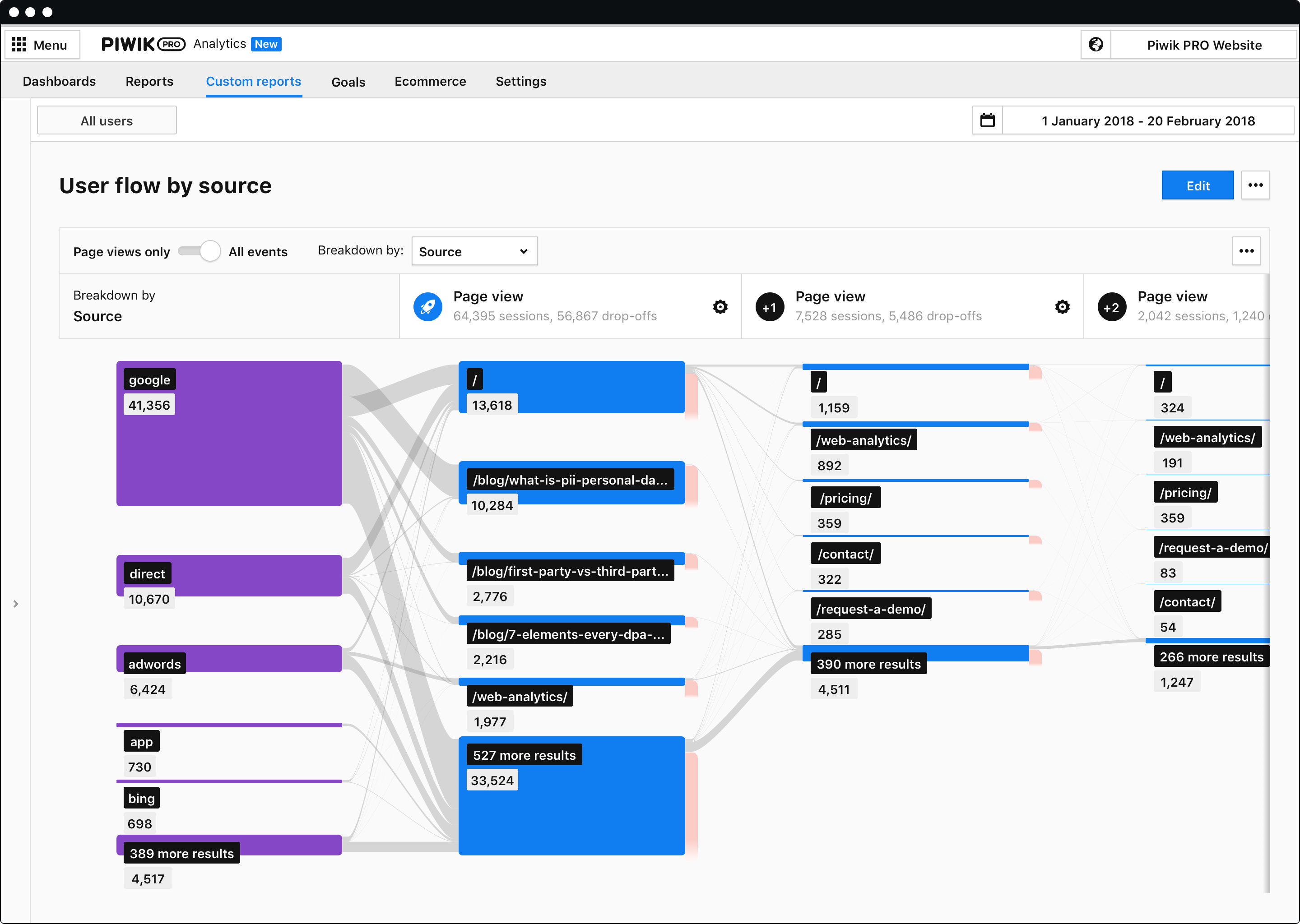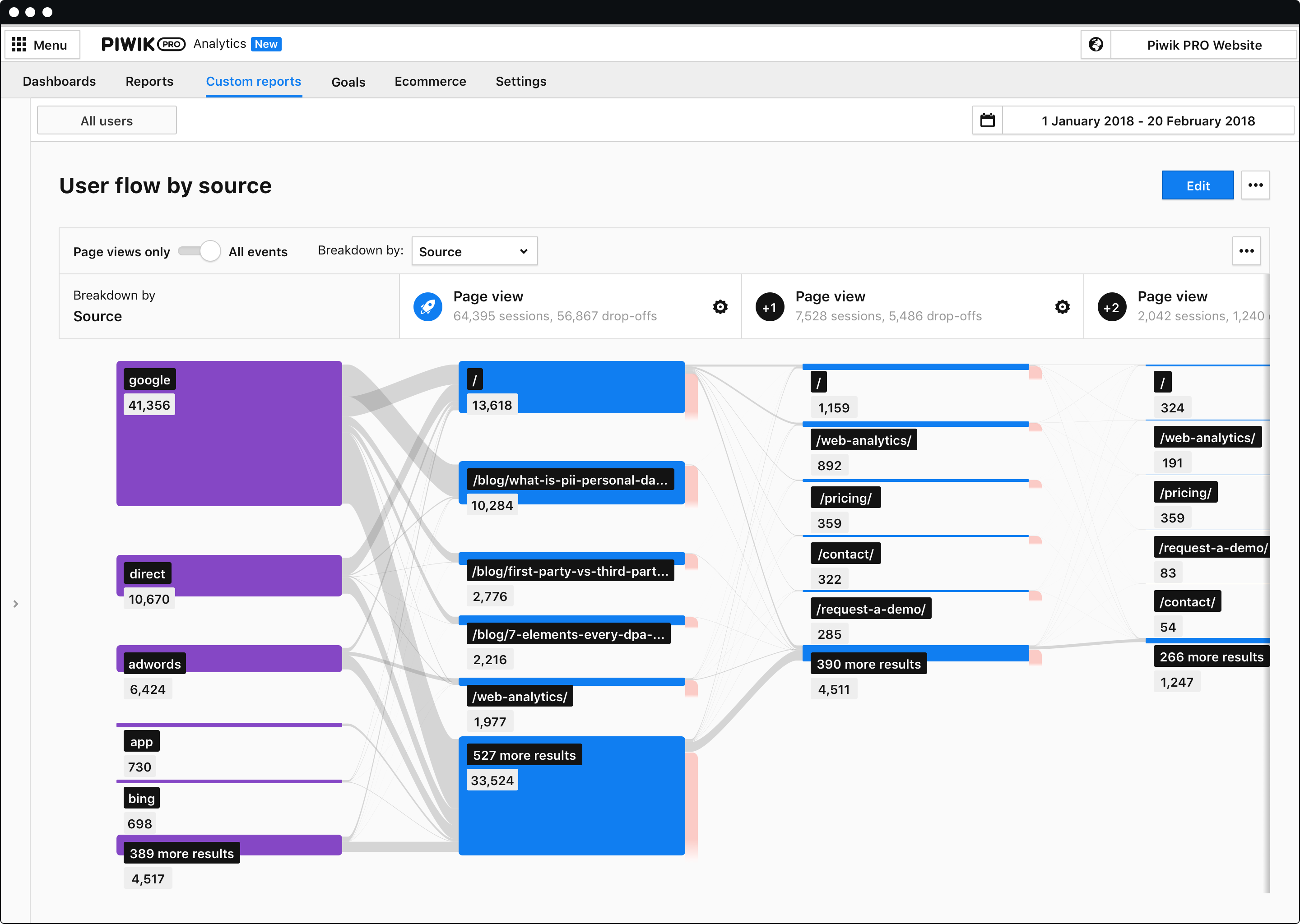 Lift ROI for marketing channels
Measure the effectiveness of your paid, organic and social campaigns with custom reports for multi-channel attribution, Google Ads and Search Console, conversion funnels and more.
Refine your website and app content
Investigate how users are engaging with your blog posts, landing pages, videos and sales pages. Evaluate which types of content drive the best results.
Improve conversion rates
Take advantage of a variety of tools such as funnels, user flow, ecommerce reporting and multichannel attribution to spot bottlenecks and optimize conversion funnels.
Analyze post-login areas
Go beyond conversions with data on user behavior in secure member areas of your websites and apps, e.g. e-healthcare or banking platforms.
"Our goal was to provide our clients with greater flexibility in exploring data. The introduction of functionalities such as funnels and user flow has enabled them to gain meaningful insights into the customer journey. Additionally, filters and segments allow them to make valuable discoveries on a more granular level."
Jarek Miazga
Product Manager at Piwik PRO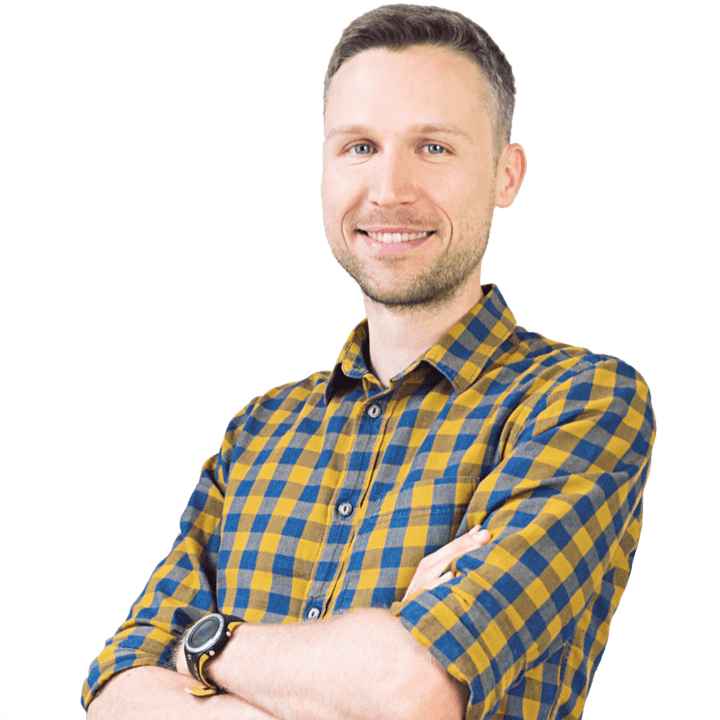 Respect user privacy & data security
Gain full control of your customers' data and protect it from being sold to advertisers. Partner up with an analytics vendor who helps you collect and use personal data in line with the highest privacy and security standards.
| | Google Universal Analytics (free & 360) | Google Analytics 4 (free & 360) | Piwik PRO Core (free) | Piwik PRO Enterprise |
| --- | --- | --- | --- | --- |
| Full control over data | | | | |
| Safe EU hosting | | | | |
| On-premises and private cloud hosting options | | | | |
| Personal data onboarding | | | | |
| Built-in consent mechanism | | | | |
| Advanced data anonymization | | | | |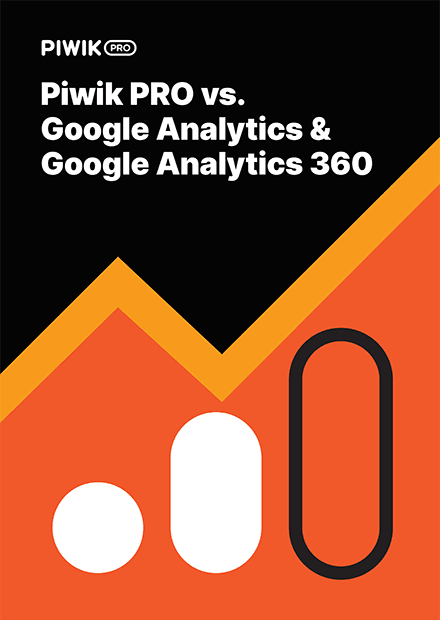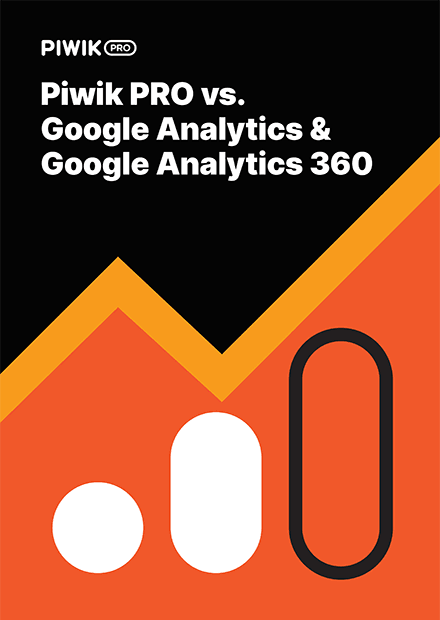 Piwik PRO vs. Universal Analytics & Google Analytics 4 (free & 360)
A product comparison that will help you choose the right web analytics software.
Download
Make data-driven improvements to websites & apps
Optimize page layouts
Track who's visiting your website, what pages they view and how they interact with them. Use these insights to make informed decisions about site design.
Boost speed & performance
Test and optimize the speed of your websites and apps with detailed reports on page performance indicators for different devices, browsers, locations and URLs.
Optimize your mobile apps
Take advantage of our Mobile SDK (iOS, Android, Flutter, React Native) to analyze and improve user engagement and ensure a smooth experience with your app.
Benefit from flexible reporting
Draw insights from customizable reports and dashboards created with a drag-and-drop editor. Alternatively, plug-and-play our API to your favorite visualization tool.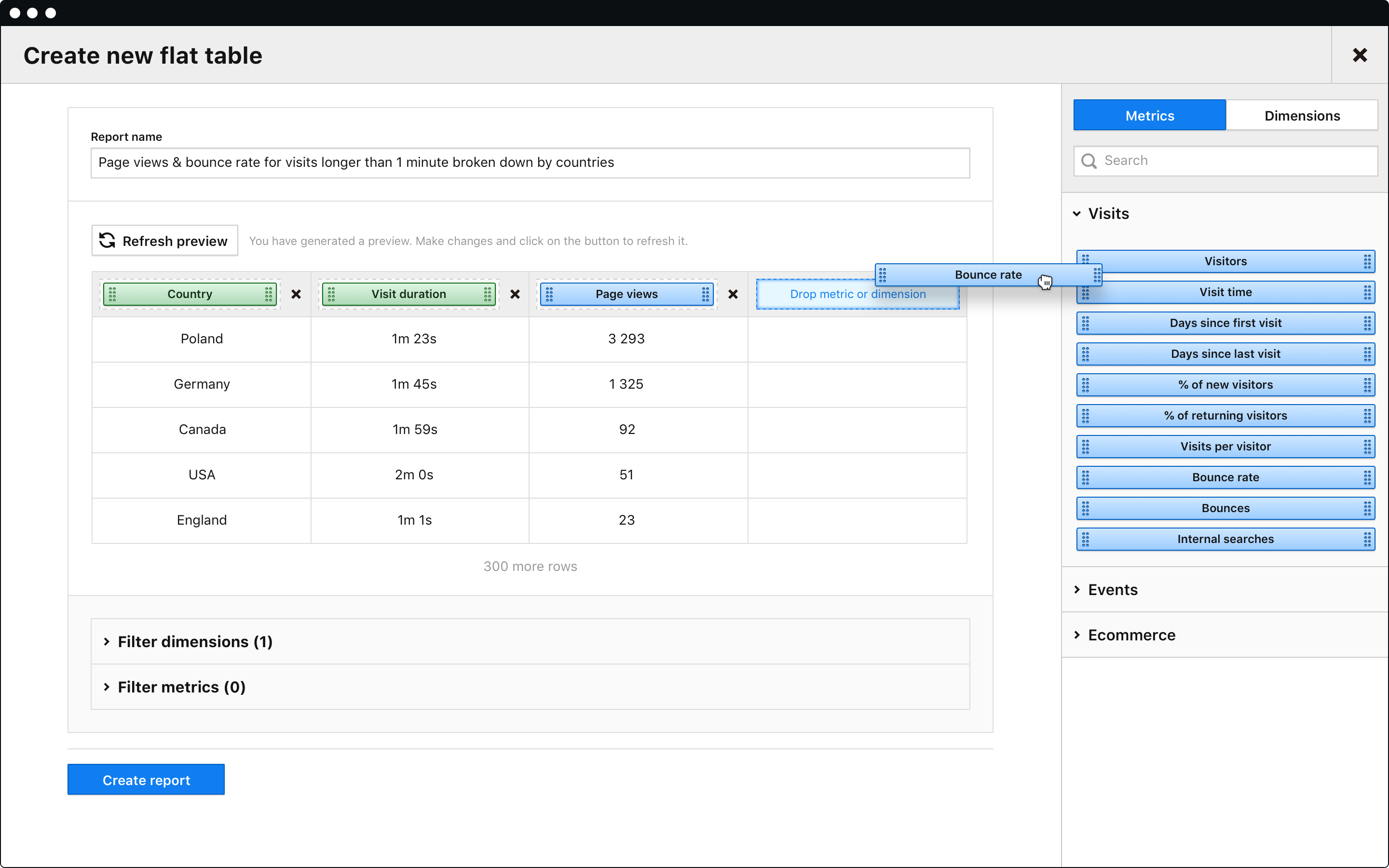 ---
What you'll get with Piwik PRO
Cost-efficient solution
Use the free forever Core plan or gain even bigger competitive advantage with the custom Enterprise plan, priced more attractively than comparable solutions.
Low entry barrier
Quickly get started with our platform thanks to the intuitive interface and frictionless onboarding process.
Permissions & SSO standards
Create roles and user groups, and assign different permission levels to them. Apply SSO standards to simplify the authentication and authorization process.
Collaboration made easier
Adjust your reports and dashboards to the needs of different teams, stakeholders and projects, and share them within your company – easily and safely.
All your data in one place
Use metasites to gather analytics insights from hundreds of properties. Get a clear overview of all the websites and apps tracked by your organization.
No data sampling
Work on the unsampled set of data about your clients and visitors – both in the Core and Enterprise plans.
Data export
Power up other tools in your stack with analytics data by taking advantage of our powerful API.
Dedicated customizations
Our experts are always ready to adapt our platform to your specific use cases through custom development and integrations.
Professional support & consulting
Take advantage of extensive help center resources, contact your dedicated account manager or reach out to our tech support.
"We teamed up with Piwik PRO over two years ago, not only for our own platform, but also for our customers. We're working side by side with Piwik PRO to make sure that our customers' first-party data is properly collected and used. Candid's philosophy is to be open and curious, working with Piwik PRO enhances this."
Gérard Ghazarian
Founder & CEO at Candid
Use the free Core plan or get a custom demo of an Enterprise plan setup. Get advanced, privacy-friendly analytics either way