Combine multiple data sources
Online & offline data
Import and aggregate data from CRM, e-commerce platforms, offline, web forms, mobile apps and many other sources.
Sensitive data
Onboard sensitive data and have full control over where it's stored, sent and what protection measures you apply to it.
Custom imports & integrations
Our experts are ready to carry out even the most advanced data imports and integrations, both on-site and remotely.


Build customer profiles
Single customer view
Consolidate every piece of information to develop customer profiles. Get an overview of the individual and collective characteristics and behaviors of your clients.
Customer journey mapping
See how users move through stages of their relationship with your organization. Map and measure their interactions across multiple channels and devices.
Defining audiences
Leverage customer data to build detailed audiences. Use them to create triggers, custom content or access them through API.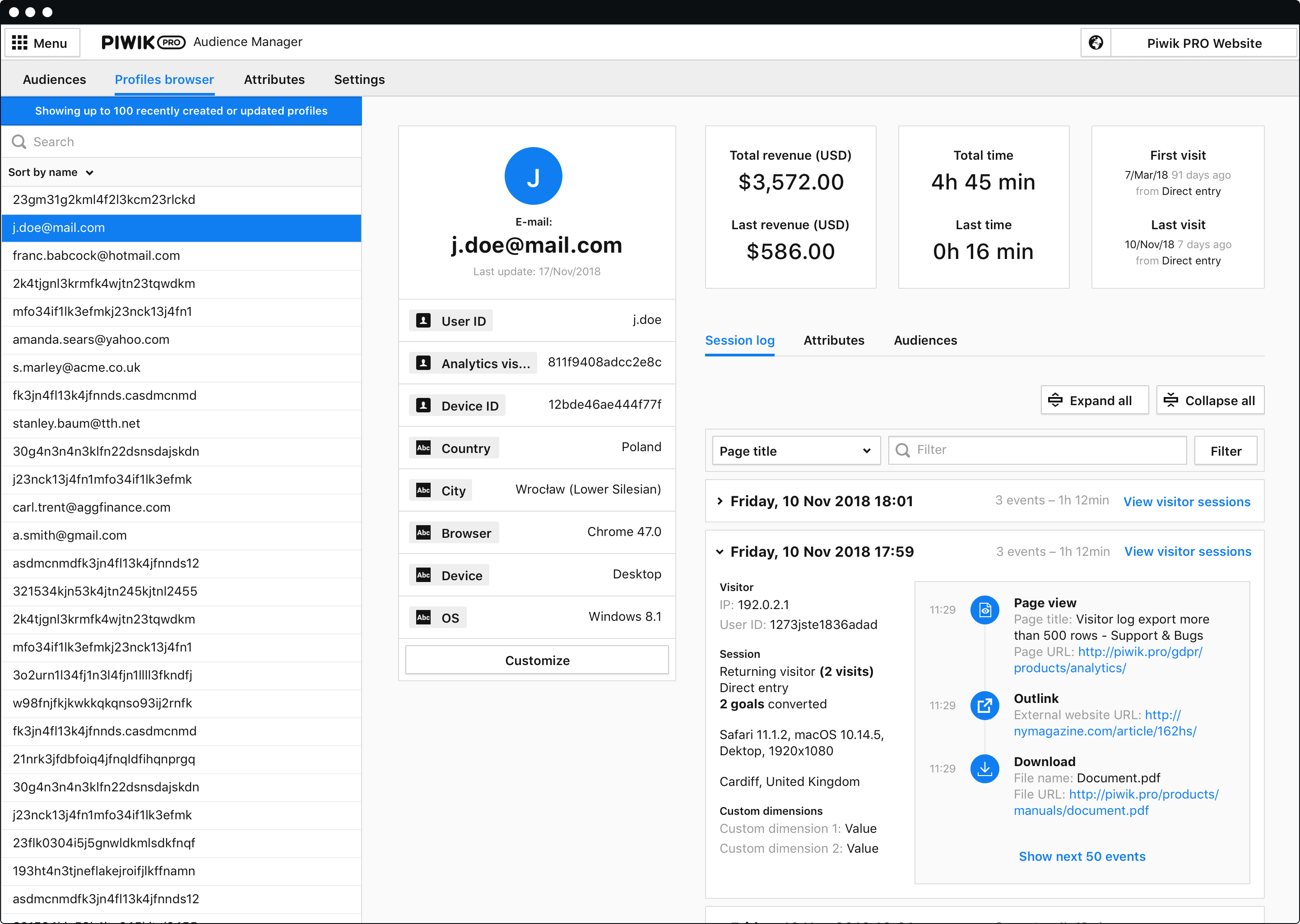 ---
Leverage your data
Custom audiences
Create precise and effective target groups. Go beyond standard segments with attributes from your CRMs, offline and many other custom data sources.
Exporting audiences
Fuel other parts of your marketing stack with audiences created in the CDP. Use them in your email marketing platform or Facebook Ads.
Custom integrations
Our team will help you plug CDP data into any ad network, DSP, marketing automation or personalization tool of your choice.
Professional services & customer care
From implementation and onboarding, through product training, to analytics consulting and custom integrations – we provide a personal approach on every step of your journey with Piwik PRO.
Read more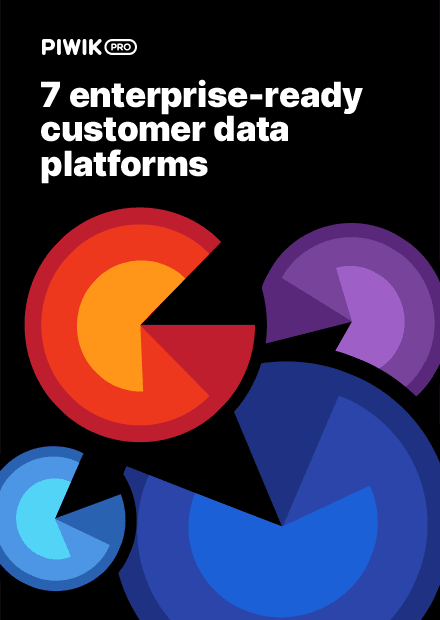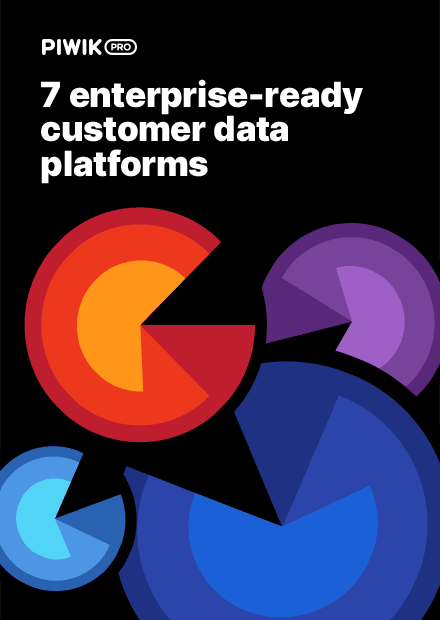 Free comparison of 7 enterprise-ready customer data platforms
Get to know 37 key differences to determine which platform fits your business needs best: Tealium, BlueVenn, Exponea, mapp, Segment, mParticle or Piwik PRO.
Download
Get a custom demo of the Piwik PRO Enterprise plan – advanced analytics features plus data privacy and security.
Get a custom demo