The need for data consent started with the EU's General Data Protection Regulation. It has set the gold standard for data privacy regulations. And served as an inspiration for legislation in other countries.
For example, the scope of Brazil's General Law for the Protection of Personal Data is similar to the GDPR. The California Consumer Privacy Act is one of the most strict data protection privacy laws in the US. And it borrows heavily from the GDPR.
Differences aside, most data privacy regulations share one goal – to give individuals more control over their personal data. At the same time, with the rising popularity of the web and mobile analytics, organizations have to take compliance seriously.
With a consent management platform (CMP), consent collection is easier and more transparent. That's why companies implement CMPs.
"People are actively demanding privacy protection — and legislators are reacting. If your organization operates globally, focus on standardizing operations in accordance with the GDPR, and then adjust for local requirements."

Bart Willemsen, Vice President and Analyst at Gartner
What is a consent management platform?
A consent management platform is a piece of software that enables a website or app to comply with GDPR, CCPA, and other data privacy regulations. CMPs allow websites to inform visitors about the types of data they want to collect. And ask users for consent for specific processing purposes.
Consent management platforms let you:
Collect and handle user consent
Display consent banners and pop-ups to users
Prevent tags from running before you obtain legal consent
Manage data subject requests
Fire tags used in ad networks based on a user's consent decision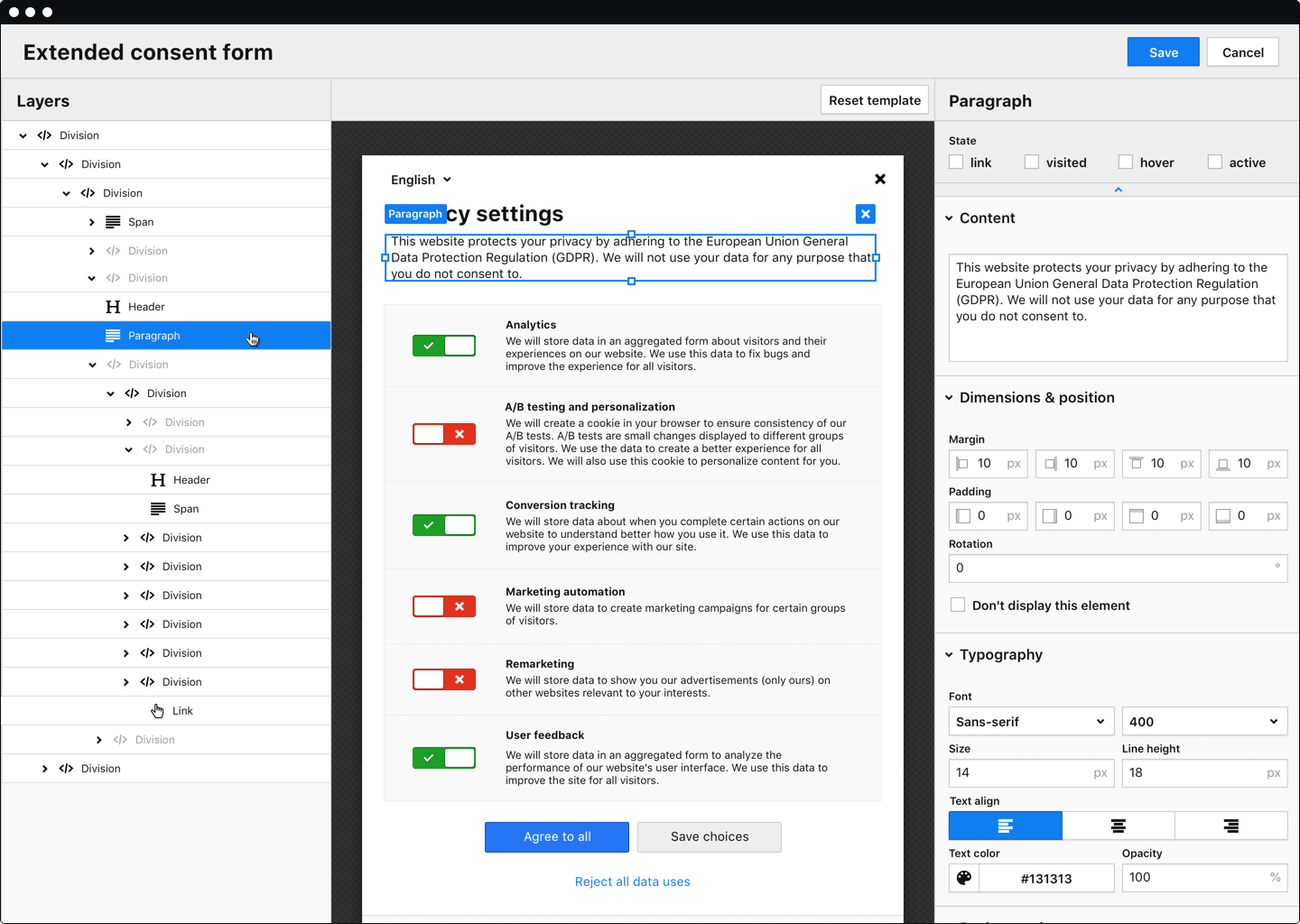 Get more details on consent collection and data flow in the analytics ecosystem:
Types of consent management platforms
There are two types of consent management platforms available on the market today.
Standalone consent management platforms focus on one task and offer a variety of features related to consent. The team responsible for its maintenance has to synchronize it with other tools, such as marketing automation platforms, analytics systems, customer data platforms, BI tools, etc.
Integrated consent management platforms are chosen by organizations that want to manage everything in one place. With one stack, where data collection and consent processing happen, your team will save time and effort.
Free comparison of 9 leading consent management platforms
Compare over 38 differences between Piwik PRO, TrustArc, OneTrust, Cookiebot, consentmanager.net, Tealium, Quantcast, Crownpeak and Uniconset
When you should use a consent manager
Getting visitors' consent is required to collect data. A CMP helps effectively manage your stack's compliance. To find out whether you should use one or not for your website, app, or product. Check if it performs any of these actions:
applying personal data for purposes such as remarketing, content personalization, behavioral advertising, analytics, email marketing
automation of decision making e.g., profiling
transfer of data overseas: mostly applicable to organizations processing EU residents' data outside of the EU
If any of these points apply to your business, getting a CMP will probably help. Though the laws differ from country to country.
What's covered in our CMP comparison
We're aware that getting the right software for your business is a complex task. We've done in-depth research on leading consent management platforms to help you find the best fit for your business.
From that detailed research, we present you with key features of, and differences between, 9 consent management platforms.
We covered TrustArc, OneTrust, Cookiebot, consentmanager.net, Tealium, Quantcast, Crownpeak, UniConsent, and Piwik PRO.
Here's what you'll learn from this comparison.
General overview:
Hosting options
ISO 27001 certified organization
GDPR and CCPA compliance
Data ownership
Overall performance and the latency
Features and functionalities
Cookie banner and policy
Reporting and dashboards
Re-consent options
Export report
Real-time geotargeting
Language auto-detection
Cookie whitelisting
Zero-cookie load
Banner customization options
Set consent for specific purposes
Visual personalization
Pop-up and banner layout
Customize consent text
A/B testing
Data subject requests
Handle data subject requests
Verify data subject identity
Store the history of consent
Data subject request widgets
Customer care
Email support
Dedicated customer success
Personalized implementation and onboarding
Custom integration and development
comparison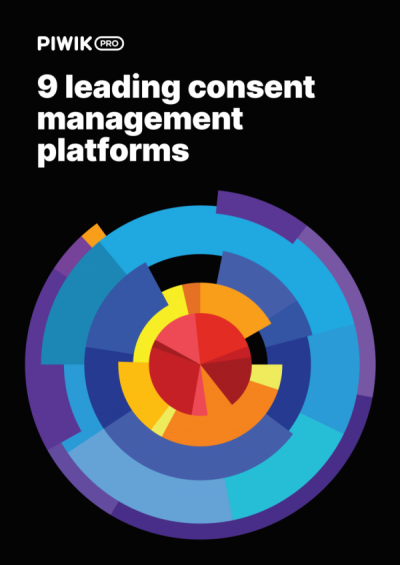 comparison
Comparison of the 9 leading consent management platforms
Compare the 38 key differences to determine which CMP fits your business needs: Piwik PRO, TrustArc, OneTrust, Cookiebot, consentmanager.net, Tealium, Quantcast, Crownpeak and UniConsent.