GDPR set a gold standard for data privacy regulations, especially with the requirement to collect explicit consent from users prior to processing their personal data. 
The law has served as an inspiration for other countries. For example, Brazil's LGPD and California's CCPA borrow heavily from GDPR.
Most data privacy regulations share one goal – to give individuals more control over their personal data. At the same time, with the growing importance of web and mobile analytics, organizations have to take privacy compliance seriously. 
With a consent management platform (CMP), consent collection and management is easier and more transparent. 
"People are actively demanding privacy protection — and legislators are reacting. If your organization operates globally, focus on standardizing operations in accordance with the GDPR, and then adjust for local requirements."

Bart Willemsen, Vice President and Analyst at Gartner
What is a consent management platform?
A consent management platform is a piece of software that helps you collect and manage personal information and consent in line with data protection laws and regulations like the EU's GDPR, California's CCPA, or Brazil's LGPD.
With a consent management platform, you can display consent banners and pop-ups to users. It enables you to gain insight into the user's personal data lifecycle from the moment of opt-in to the moment of data removal.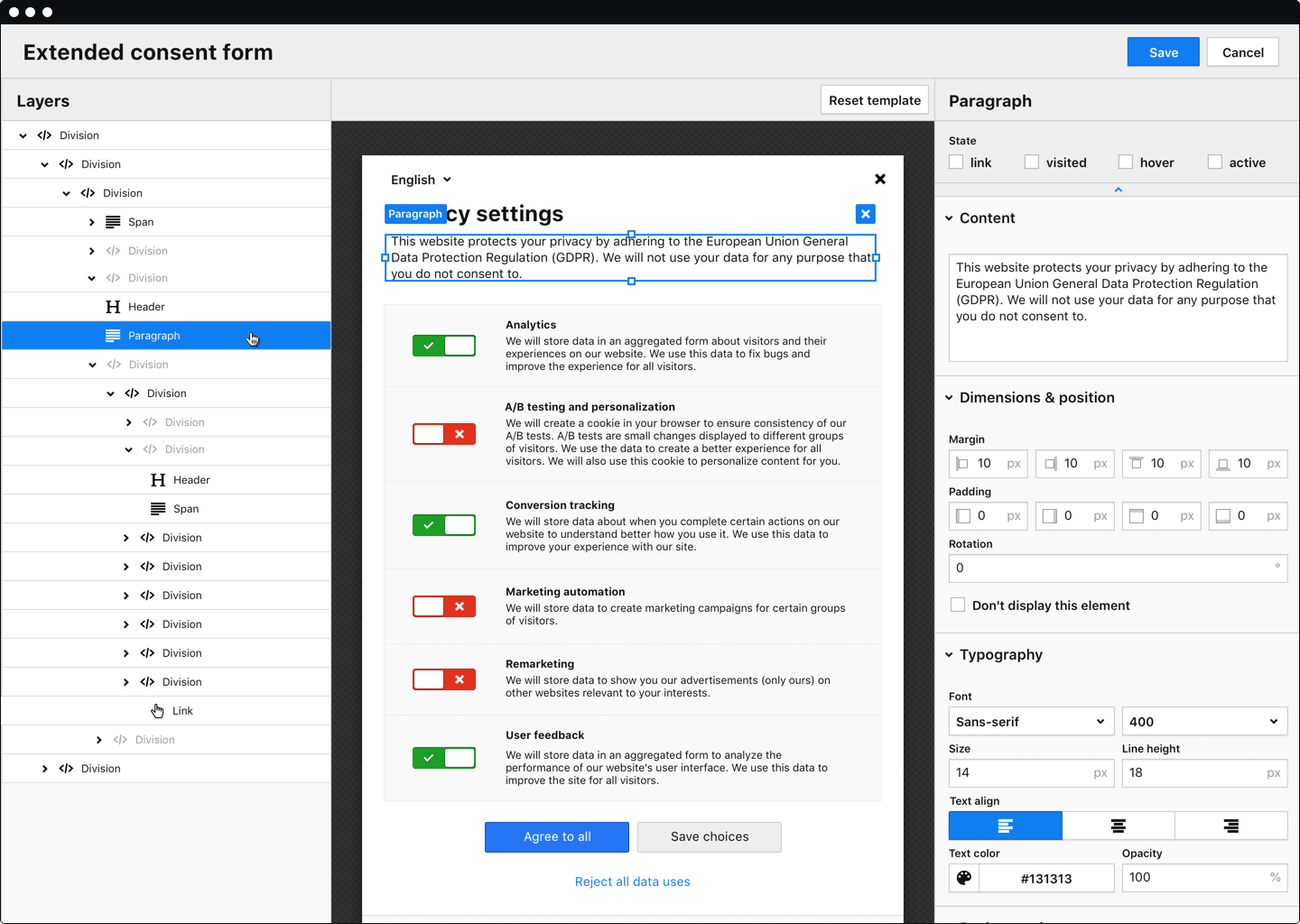 CMP tools give users detailed information on how their online behavior may be tracked, the purposes for which that information is collected, and the specific entities that will use it. Users can choose if they want to grant, refuse, or revoke consent to having their data collected for any specified purposes. 
A CMP also helps you fire tags based on users' consent decisions and prevent them from running before you obtain legal consent.
comparison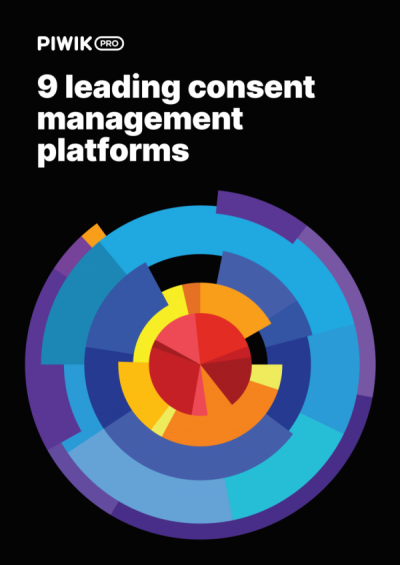 comparison
Comparison of the 9 leading consent management platforms
Compare the 38 key differences to determine which CMP fits your business needs: Piwik PRO, TrustArc, OneTrust, Cookiebot, consentmanager.net, Tealium, Quantcast, Crownpeak and UniConsent.
How to choose the right consent management platform
As with selecting any kind of tool, you need to see what deployment options are available, what resources you have, and what the key requirements are to make it work.
Below, we list some things that you should consider in the decision-making process:
Privacy and compliance
Since a consent management platform is supposed to streamline your compliance efforts, look into the privacy aspects of the CMP you go for, such as:
Does the CMP offer flexible data residency options? For example, if you process data of EU residents, make sure it is stored in the EU and not transferred overseas. 
What privacy regulations does the CMP help you address and how? Beyond laws that require valid user consent in most cases, there are regulations like the French CNIL or German TTDSG that you can observe by applying zero-cookie load. If you fall under these laws, look for a CMP that offers this feature.
Does the CMP offer different tracking methods? For example, anonymous tracking can help you satisfy compliance requirements by not collecting personal data without consent but still gathering valuable insights.
Integration
Inspect the options for integrating your consent collection channels to ensure a smooth, secure, and synchronized data flow. Make sure that all customer actions – consents, preference changes, unsubscription requests, and data subject access request logs – are consistently reflected in all systems.
You should also check if the consent management platform can be connected with a tag management system or customer data platform. This way, you can adjust settings in these tools to respond based on users' consents.
Customization
Consider the customization options. How easily can marketers adjust the wording and appearance of opt-in banners and forms? Can you perhaps design and connect your own fully customized consent banner? Your consent banner should reflect your site's or app's design and branding.
Technical requirements
See whether the setup and maintenance of your consent manager require you to devote technical resources. If you don't want to rely on developers, choose a platform that can be managed even by less technically adept specialists.
Get more details on consent collection and data flow in analytics:
Overview of the vendors
We're aware that getting the right software for your business is a complex task. We've done in-depth research on leading consent management platforms to help you find the best fit for your business. 
Piwik PRO
Piwik PRO provides web, mobile, and product analytics software that helps companies maximize the collection of valuable user data, analyze the whole customer journey, and draw actionable insights. Because of the focus on user privacy and data security, Consent Manager is an integral element of Piwik PRO Analytics Suite.
TrustArc
TrustArc, formerly TRUSTe, is a US-based privacy compliance technology company that delivers continuous privacy intelligence with a fully automated platform. Its all-in-one data privacy management solution makes it easy for companies to access and manage data while ensuring compliance with global privacy regulations.
OneTrust
OneTrust provides privacy management and marketing compliance technology that helps organizations comply with global regulations. The platform lets you visualize and manage the data coming into your organization while ensuring compliance and honoring customer rights, choice, and transparency.
Cookiebot
Cookiebot CMP provides transparency and control over all the cookies and similar tracking technologies on your website. It enables proper compliance with privacy legislation through respectful and transparent data exchange between users and the websites they visit to make privacy an integrated part of each site.
Consentmanager.net
Consentmanager.net's Cookie Consent Solution is an EU-based CMP that enables websites to obtain valid consent from users and make these consent choices available to advertising partners. Companies can easily comply with GDPR and CCPA, plus it includes a cookie crawler and an ad blocker.
Tealium
Tealium offers a whole selection of tools to facilitate data collection and management. Its primary products include a customer data platform enabling organizations to connect their data to create better customer experiences, as well as tag management software. Tealium's integrated Consent Preferences Manager provides tracking preference options on different websites.
Quantcast
Quantcast processes real-time data at the intersection of commerce and culture and specializes in providing valuable, AI-driven, actionable insights for brands and publishers. Quantcast Choice is an audience behavior platform for publishers that complies with GDPR, ePrivacy Directive, and CCPA.
Crownpeak
Crownpeak DXP is an enterprise-ready Digital Experience Platform that empowers global teams to seamlessly orchestrate personalized digital experiences across all content channels. Crownpeak's Universal Consent Platform ensures compliance with privacy regulations such as GDPR and CCPA.
UniConsent
UniConsent is an independent CMP that helps publishers and marketers align with privacy laws like ePrivacy, GDPR, and CCPA. It offers a variety of additional features, like cooking scanning and disclosure, cookie banners, and data subject requests management, as well as consent analytics and insights.
What we cover in the CMP comparison
Our comparison consists of the following sections:
General overview
This section includes the most important features of the analyzed consent managers. You can see what hosting options are available – such as on-premises and private cloud hosting or choosing data residency. Check which tools have ISO 27001 or SOC 2 certifications and whether they comply with GDPR or CCPA. Plus, you can learn if you can count on full data ownership and high performance/low latency.
Features and functionalities
Here we look at the available features. 
Check if the tools enable reporting features and dashboards, the option to export reports, or view user consent history. Learn which privacy-facing features related to cookies are available – for example, cookie scanning to detect what cookies load on the site, zero-cookie load that lets you comply with some strict laws, or cookie whitelisting. Some tools may also include Do-Not-Track support. 
Find out which vendors allow you to re-ask users for consent or offer real-time geotargeting. See if you can display the consent banner in different languages and whether the visitor's language will be automatically detected.
Banner customization options
Highly customizable consent banners can be adjusted to match your organization's design and brand voice. 
Learn if you can visually customize the banner and the consent text, create the pop-up or bar layout, and add visual elements. 
To check which of your banners perform better, you should also be able to perform A/B testing. One of the key features to look for in a CMP vendor is the ability to set consent collection for specific purposes, which we also include in this section.
Data subject requests
Processing data subject requests is a significant benefit of using a CMP. Find out if the compared tools allow you to handle data subject requests and if they offer data subject request widgets. 
Learn which vendors include the possibility to verify data subject identities.
Customer care
It's crucial to get the support you need from the vendor's customer care department. Find out what customer support features are available – such as contact via email or online help center. 
Some vendors may offer more personalized assistance, like a dedicated support specialist or customer success specialist. You might opt for personalized onboarding or training or benefit from custom integrations and development if needed.
comparison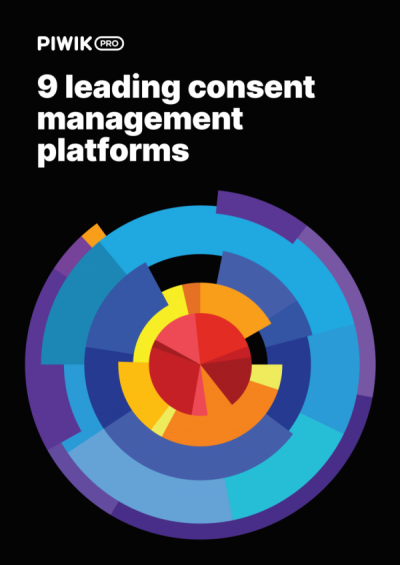 comparison
Comparison of the 9 leading consent management platforms
Compare 38 key differences to determine which CMP fits your business needs: Piwik PRO, TrustArc, OneTrust, Cookiebot, consentmanager.net, Tealium, Quantcast, Crownpeak and UniConsent.