Tag deployment & management
Marketing stack management
Effortlessly manage tags, pixels and JS codes for your websites, digital products and secure member areas.
Library of tags, triggers & variables
With a vast library of tag templates, triggers and conditions, quickly implement even the most sophisticated tracking without touching a line of JavaScript code.
Out-of-the-box Analytics integration
Expand your analytics capabilities with templates for custom events and variables, form tracking, goal conversion and virtual page views.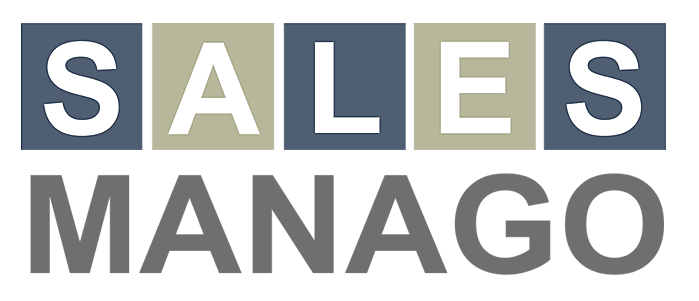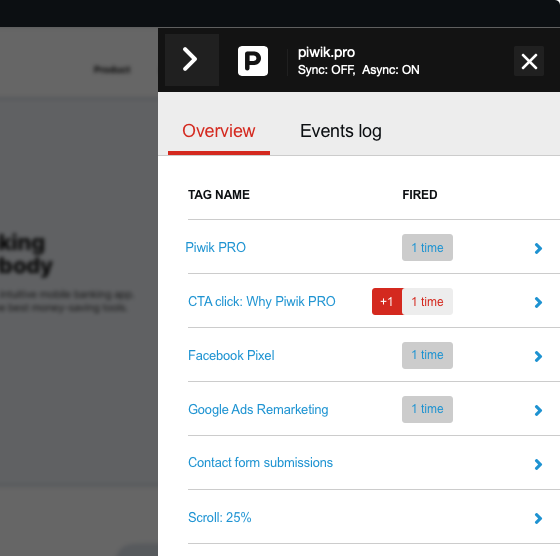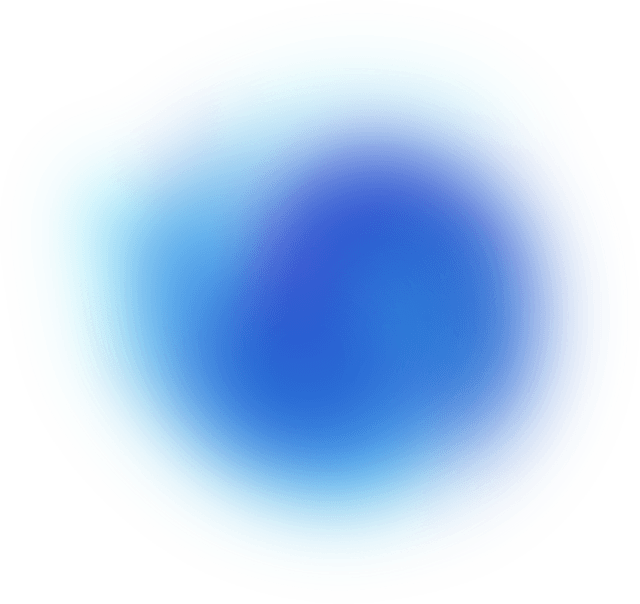 Quality assurance & debugging
Test & debug environment
Use a safe environment to test new tags, pixels and marketing tools before they go live. Take advantage of the debug mode to quickly address any potential problems.
Boosted privacy for all tags
Leverage integration with Consent Manager to define which tags require prior consent, and adjust your tracking according to user privacy preferences.
Customization options
Custom tags & triggers
Take advantage of custom tags or HTML editor to create and modify tracking pixels for whatever setup you need.
Flexible & customizable data layer
When standard tag manager capabilities are not enough, employ a data layer to add more information about events and variables to your tags.
Custom JavaScript variables
For even greater marketing tag flexibility, you can also call out custom variables using JavaScript code.
On-site retargeting & personalization
Custom pop-ups
Run non-intrusive, tailored pop-ups and messages triggered by exit-intent, time, scroll or other types of user behavior.
Personalized content
Use individual visitor data to personalize your website's content (e.g. banners, ads and other HTML elements).
Performance reporting
Analyze performance metrics and see how visitors engage with custom content and pop-ups.
Professional services & customer care
From implementation and onboarding, through product training, to analytics consulting and custom integrations – we provide a personal approach on every step of your journey with Piwik PRO.
Read more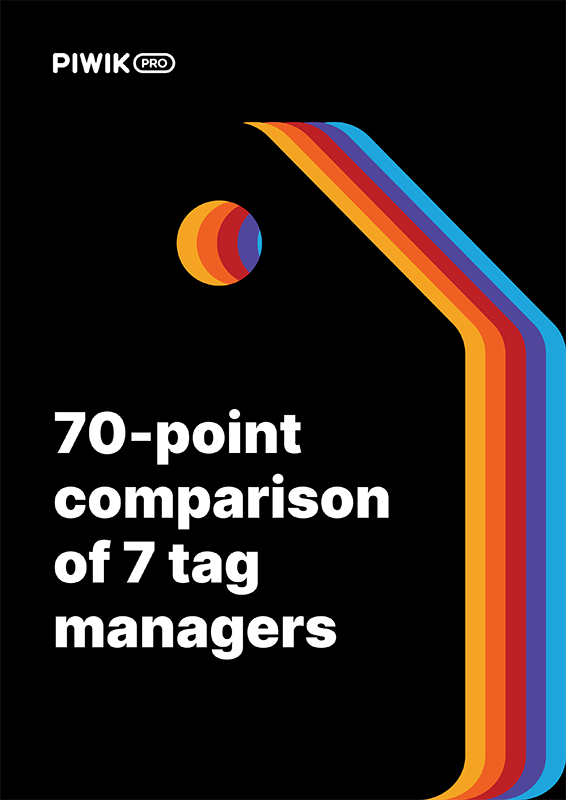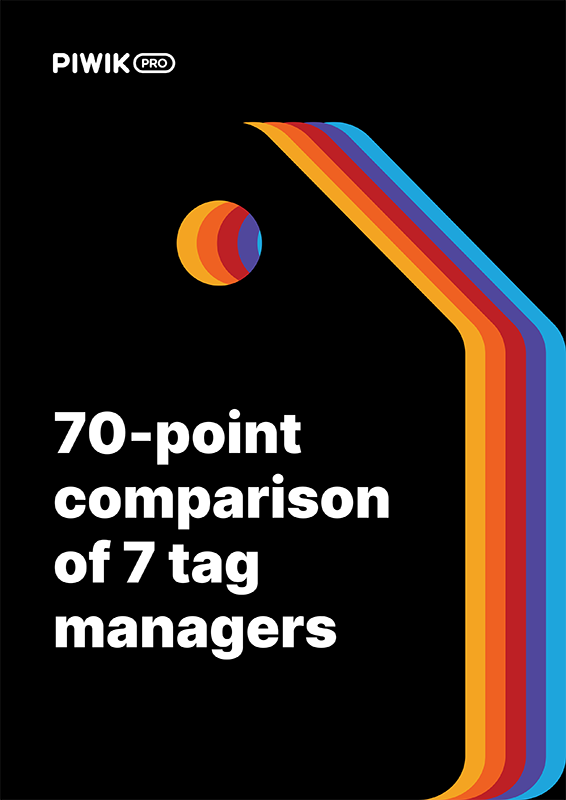 Comparison of 7 tag managers – 70 factors from tag types to privacy
Understand the differences between Piwik PRO Tag Manager, Google Tag Manager, Tealium IQ Tag Management, Segment, TagCommander, Matomo Tag Manager and Ensighten Manage.
Download
Use the free Core plan or get a custom demo of an Enterprise plan setup. Get advanced, privacy-friendly analytics either way.