Tags are snippets of JavaScript used to collect and manage the data flow between websites and mobile apps, and third-party tools, such as analytics platforms or marketing vendors. For over a decade, tag managers (also called tag management systems or TMS) have helped analysts create, organize and test a huge variety of tags for data collection and activation.
When it comes to tag managers, the extent of the features and customization options they offer isn't all that matters. We've been seeing an increase in the importance of data governance.
As a result, due to worldwide regulations like GDPR and CCPA, as well as higher expectations and awareness of users, it's important that tools such as tag managers guarantee data privacy and security.
But the traditional role of tag management systems isn't going away and they should still remain vital components of your marketing stack.
Why do you need a tag management system in the first place?
Tag managers simplify the process of web and mobile tracking for analysts and marketers. There is no need to wait days or weeks for the IT team to implement new code. Instead, you will be able to create, edit and deploy tags in minutes using the available tag, trigger and variable libraries, which gives you more power and flexibility.
To make your data collection more efficient and secure, you should look for a tag management system with the following characteristics:
Customer Support – Tag managers take care of a lot for you, but at the core, you're still dealing with complex JavaScript code. It's helpful if your tag manager has extensive documentation you can use for guidance. Ideally, the tool you choose should have a support team you can reach out to in case of any problems or unknown bugs.
Privacy compliance and data control – Make sure your tag management platform contains advanced privacy-friendly features that will support the collected data's security and give you enhanced control over it. This can include features like zero-cookie load, safe hosting options and choosing where your data is stored.
Integrations, libraries and templates – Extensive libraries, templates and integrations can save you a lot of time when creating, debugging and maintaining your tags. Thanks to them, you don't have to add too many custom tags yourself. Also, it pays to have an easy way to integrate your tag management system with tools such as consent manager or customer data platform.
So how have modern tag managers adapted to these demands? Download our 70-point tag management comparison to find out.
Preview of our tag management comparison
Note: We've shortened some product names for easier reading. Here are the full names of the products covered:
Piwik PRO Tag Manager
Google Tag Manager (360-only features are noted in the table)
Segment (with Business plan features)
Tealium IQ Tag Management
Commanders Act TagCommander
Matomo Tag Manager
Ensighten Manage
Piwik PRO
Google
Segment
Tealium
Tag
Commander
Matomo
Ensighten Manage
Product overview
Privacy and security compliance
Product capabilities
Customer care
Hosting options
Customization
Hosting
On-premises

Cloud
Private cloud

Content delivery network (CDN)
Cloud or private cloud data residency options
Privacy and compliance
Opt-out / Do Not Track option at the individual tag level
Option to enable zero-cookie load
Tags and tag categories fired based on consent status
Several privacy modes for session and event tracking
Option for a built-in consent manager
Download the full comparison for more, including features from these categories:
Integrations
Customer support
General tagging features
Tag types
Trigger types
Variable types
Flexibility and limits
read also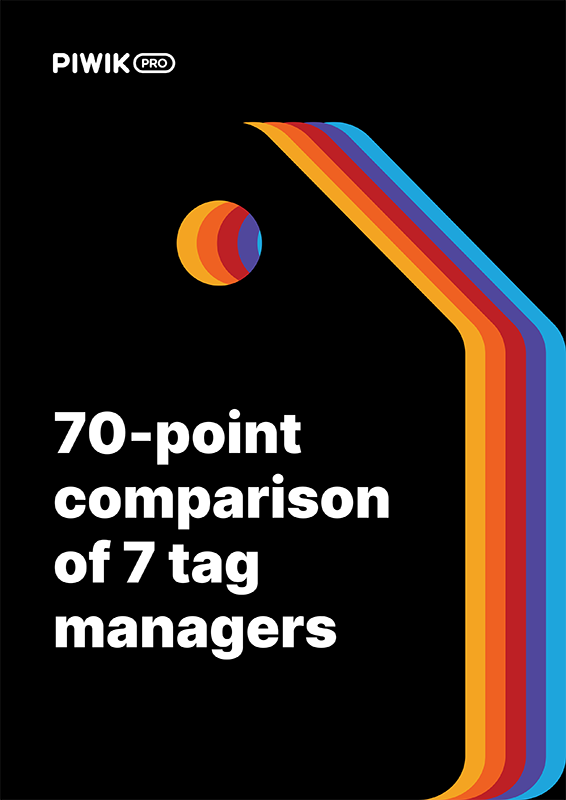 read also
Comparison of 7 tag managers – 70 factors from tag types to privacy
Understand the differences between Piwik PRO Tag Manager, Google Tag Manager, Tealium IQ Tag Management, Segment, TagCommander, Matomo Tag Manager and Ensighten Manage