On-premises and cloud hosting
Full privacy compliance (including GDPR)
In-depth customer journey analysis
Comply with the strictest privacy regulations
Satisfy the needs of data-sensitive industries by complying with all international privacy regulations including: GDPR, HIPAA, Chinese and Russian Internet Laws. Ahere to the most stringent internal security policies and present a privacy-complaint alternative to Google Analytics.
Track users in transactional areas
Capture and analyze user behavior in secure member areas while respecting users' privacy. Gain insights into actions in the transactional and post-login areas. Use your findings to improve the experience and flow for logged-in users.
Optimize marketing spend
Learn how users interact with different marketing campaigns during their whole customer journey (including secure members areas). Use this data to analyze and optimize your marketing efforts
Unify data from offline & online sources
Unify and combine data across all your sources (including transactional, CRM and offline data) to build precise profiles of your customers and eliminate data silos. Get the full picture of your users while complying with GDPR and other privacy regulations.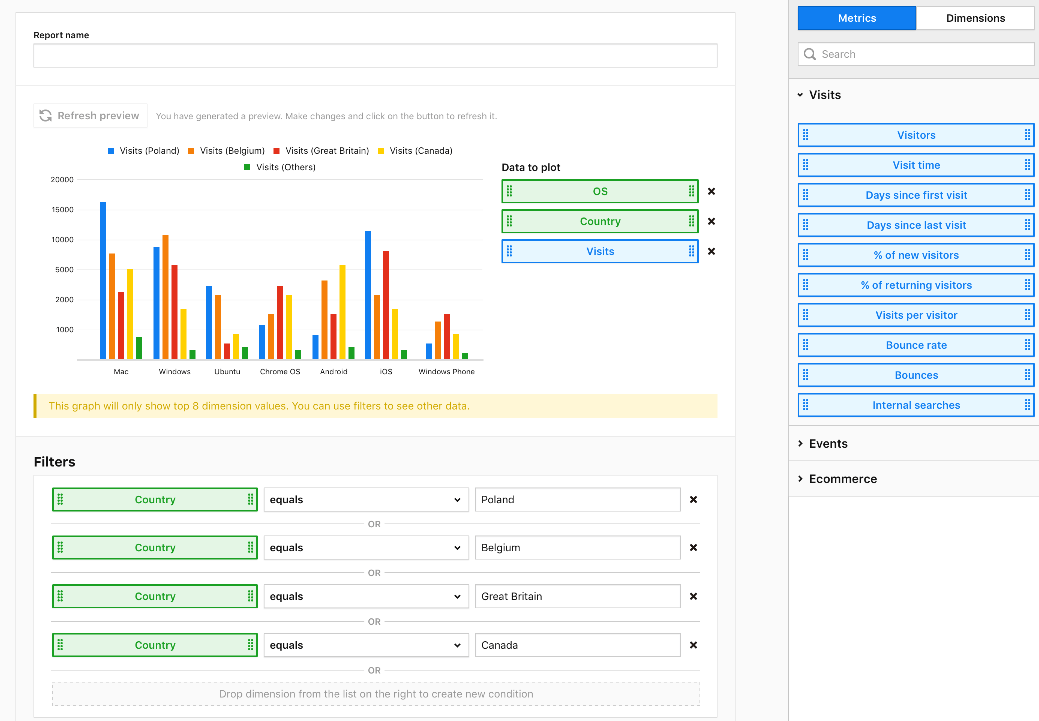 With Piwik PRO Analytics Platform your clients will:
Get on-premises & private cloud hosting
Host Piwik PRO on your own infrastructure, in a dedicated private cloud, or take advantage of Piwik PRO Cloud services (with secure ISO27001 certified data centers located in the US and Germany). Don't worry about data safety by having on-premise analytics and meeting regulations of such countries as Germany, China or Russia.
Get peak performance for high traffic websites
Don't worry about performance issues and get reports even for data sets with 2bln actions. Piwik PRO has been optimized for high traffic websites and allows you to get data reports in real-time and process each query instantly (with peak performance for a single query: over 2 terabytes per second).
Get anonymous analytics
Don't lose web analytics data when users opt out or ignore the GDPR consent banner. Take advantage of Piwik PRO data anonymization features, collect anonymous data and get accurate reports while staying GDPR-complaint and respecting user privacy.
Get the highest security standards
Meet both internal and external security requirements of data-sensitive industries. Fully control who can access data in your platform, implement two-factor authentication, receive detailed logs of all activity within the platform and manage all your users in a central database.
Let us walk you through all the functionalities of Piwik PRO and answer all of your questions!