Get conversion growth ideas by using Piwik PRO:
Optimize content performance
Understand how your content performs across different steps in the customer journey. Break down your pages by specific stages of the funnel and search for critical touchpoints in the customer journey. Learn what makes visitors stick around.
Fix funnel bottlenecks
Discover the steps your users take towards conversion, discover new paths and lift your conversion rates. Find potential weak spots behind funnel bottlenecks by applying additional segments and filters such as: source, medium and exit page to identify notable differences between them.
Improve user flow & campaign journey
Find out how users behave during their whole customer journey. Merge data from pre and post login areas, web and mobile, and enrich it with CRM and offline data. Build highly accurate profiles, research user behavior patterns at all touchpoints to improve user flow and campaign efficiency.
Lift the conversion rate on web & mobile
Improve your conversion rate by looking for potential technical issues related to device and browser types and operating systems used by visitors. Locate red flags, discover pages with unusual high generation time and focus on other cross-device differences.
Check how Piwik PRO compares to other vendors: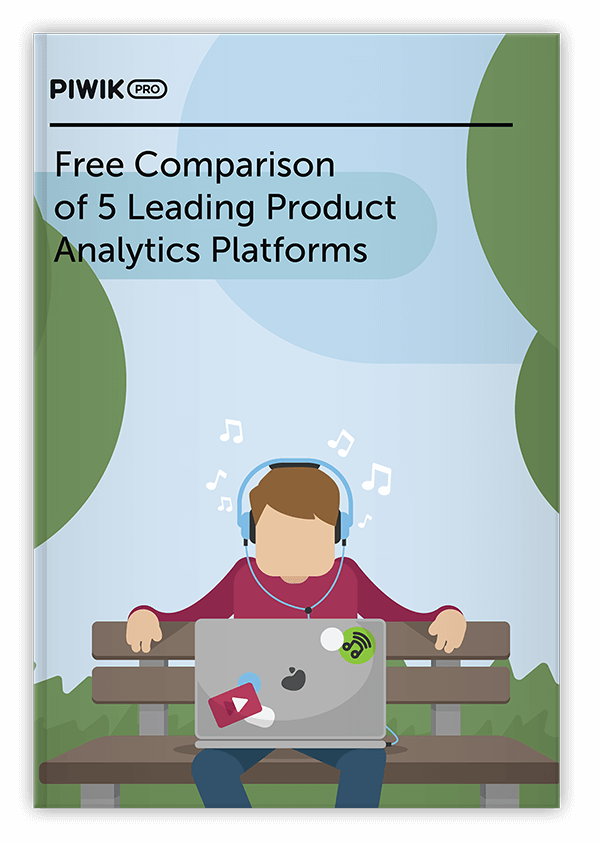 Free Comparison of 5 Leading Product Analytics Platforms
Compare over 30 variables of product analytics vendors: Piwik PRO, Mixpanel, Amplitude, Heap, and Kissmetrics

Piwik PRO Analytics Suite allows us to gather more granular data about website visitors while having full privacy compliance. Piwik PRO's customer success team ensures our system is fully operational and working at 100% efficiency.

OLIVER MICHLER
SENIOR PRODUCT MARKETING MANAGER OPEN-XCHANGE
Take advantage of Piwik PRO Analytics Suite to:
Optimize page layout & content
Find out which elements get clicked on your page and utilize this information to optimize page layout and content. Track mouse scroll and clicks with web analytics and answer key questions: Is your content engaging? Are your CTAs persuasive? How far do visitors scroll? Is eye flow optimal?
Improve website performance across browsers & devices
Get insights on how well your website performs using not only data about the average page load time, but also CRO-oriented information about document content load time and document interactive time. Analyze the results to optimize the performance and page speed of your websites.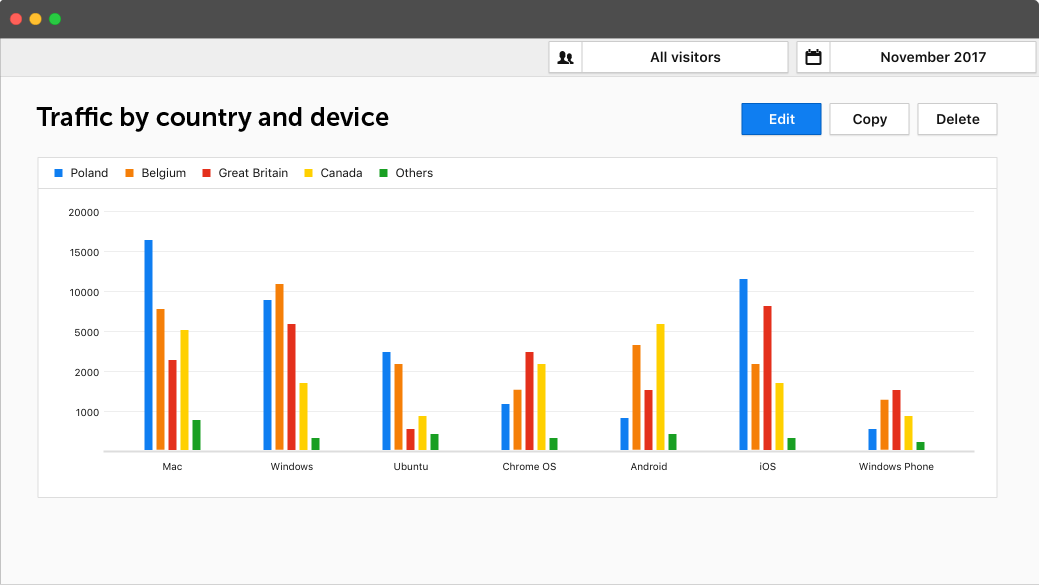 Increase UX & user satisfaction
Find out what content is effective at driving engagement, what is underperforming and what drives the most conversions using content consumption metrics. Use your finding to position content to attract high volumes of traffic and to figure out what works best at which stage of the funnel.
Boost landing page conversion rate
Spot any message mismatch between marketing channels and landing pages including campaigns sending traffic to the wrong pages. Identify landing pages that don't work well with marketing campaigns and optimize the whole campaign process.