How can I use the Piwik PRO Tag Manager API?
Depending on your individual needs as well as other factors, including traffic volume and your existing marketing or analytics stack, you may need to add custom plugins, integrate with other tools or modify the application configuration. Thanks to the Piwik PRO Tag Manager API you can do all of these things.
Granular permissions
Set permissions for external clients and applications on the tag level for greater control without sacrificing versatility.
Easy integration using OAuth
Use Piwik PRO Tag Manager's easy-to-use user interface to quickly add external applications using the built-in OAuth client. Keep track of all currently connected apps and plugins in one place.
Unlimited External Clients
The Piwik PRO Tag Manager API allows you to connect with any number of external clients.
Custom plugins
Don't hesitate to add extra plugins built by you to make Piwik PRO Tag Manager fit your needs.
Modify your infrastructure
Take direct control of your Piwik PRO Tag Manager instance by customizing it to match your individual needs and workflow.
Manage tag access in bulk
Divide user permissions and editing rights among users on the organisation level to help better organize your tag management.
Streamline tag deployment for your clients
Use the Piwik PRO API to handle large tag setups, create master containers and keep them in sync.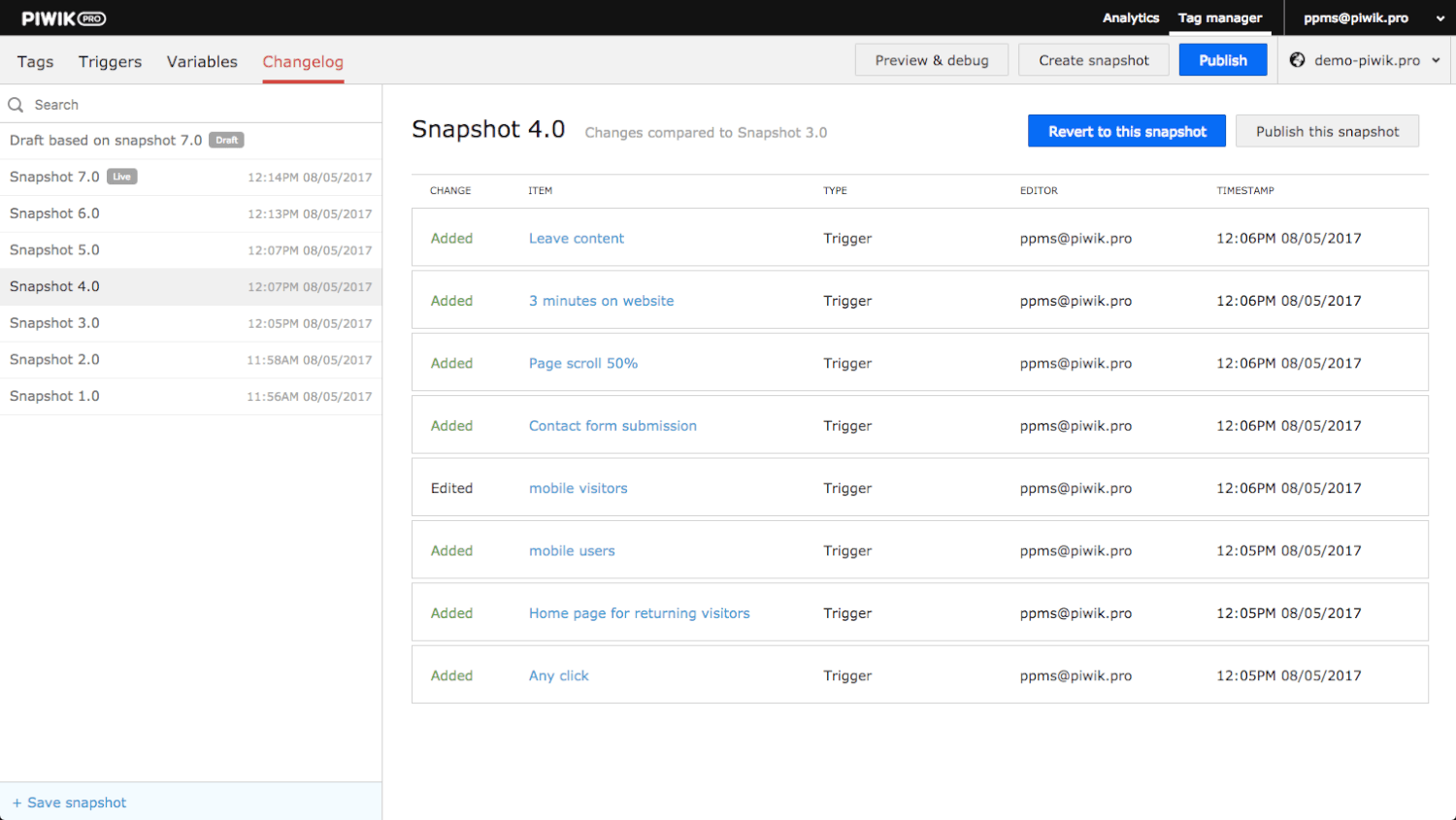 Learn more about Piwik PRO Tag Manager: