How can you benefit from A/B Test Tracker in Piwik PRO Analytics?
Piwik PRO A/B Test Tracker collects data on how Optimizely experiments affect conversion rates, visit duration, and other metrics available inside your Piwik instance. Compare results of Optimizely experiments in Piwik PRO to identify the winning option.
Hassle-free integration
Quick and easy integration with Optimizely lets you add experiment ID and data to enhance Piwik PRO's out of the box metrics.
Extended data for each variation
You receive combined data from Optimizely and Piwik PRO for each variant of your experiment.
Create experiment visitor segments
Create dedicated Piwik PRO segments for your visitors and filter them out from the report of your choice.
Accessible data display format
Use the Piwik PRO Comparison Dashboard for a clear visualization of your A/B test effectiveness to compare how different segments perform.
Two sources of data for quality results
You can achieve insights from experiments by monitoring your results in both Optimizely and Piwik PRO. Having two different reporting channels gives you everything you need to know for reviewing and understanding your data.
A/B Test Tracker gives you the power to make data-driven decisions
Segmenting tested groups of visitors in your Piwik PRO instance reveals a whole new world of additional reports and visualisations. Compare performance across groups and make sure you never miss a thing.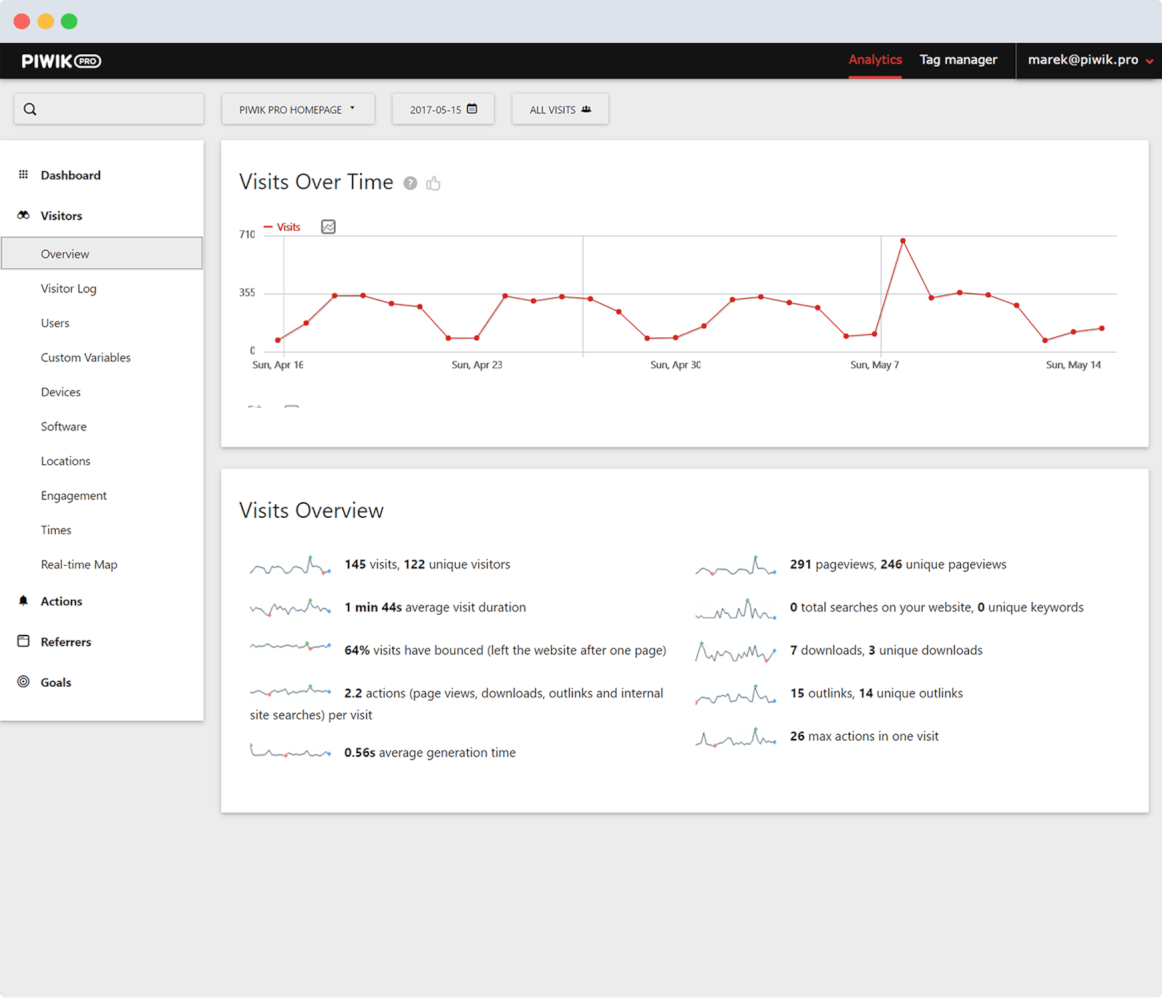 Learn more about Piwik PRO Web Analytics: