What is App Store Analytics?
App Store Analytics from Piwik PRO helps you make the right decisions for marketing your mobile app in both Google Play and the App Store. Information about traffic sources, top referrals, and conversion rates lead to better marketing decisions and enhanced sales.
Aggregated reviews
Get complete information about reviews of your app to fix the things people don't like and promote the things they want.
Up-to-date reporting
Use Piwik PRO App Store Analytics to get reports on the monthly, weekly, and daily performance of your app: sales, upgrades, installations.
All in one place
Piwik PRO App Store Analytics assembles all the data you need in one place, with graphs displaying the evolution over time of key statistics.
Spend money smarter
Detailed information about referral sources, customer country of origin, and other parameters help you target your advertising budget for the best results.
Google Play analytics
Piwik PRO delivers information from Google Play about installs, uninstalls, upgrades, ratings, crashes, revenue, and Google Cloud Messaging.
Apple App Store analytics
Learn exactly what's going on in the App Store with data about views, units, sales, sessions, traffic sources, retention, conversion rates, and campaign information.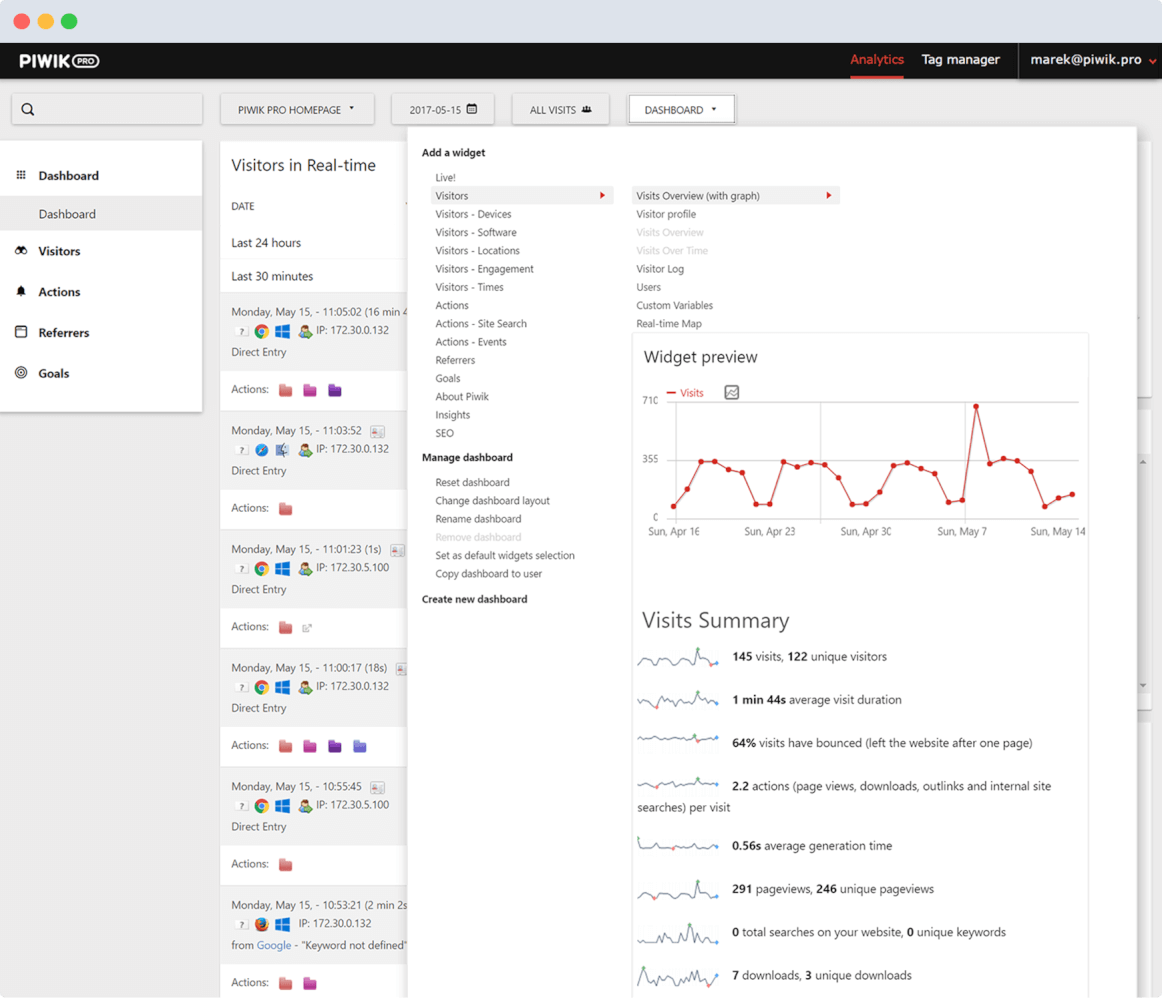 Learn more about Piwik PRO Web Analytics: