Whether you're new to analytics or already well versed, you have probably heard many stories about collecting, crunching and storing data. But what happens in between? How does your data flow from one part of the analytics ecosystem to another?
It might seem complex and opaque. This flow often resembles a maze. The data can stream in different directions and back and forth between systems. It may be hard to figure out all the places data goes and where it stays.
What's more, if the operation involves personal information, things become even trickier. But to meet privacy and security requirements you must know the ins and outs of how your data flows.
We've been there and know how important it is to understand the whole process. That's why in today's post we'll walk you through an example in Piwik PRO. You'll see that even with consent collection and management, there are simple ways to design and describe data flow.
pro tip
We're presenting the most popular setups of analytics software platforms. Piwik PRO can be set up in many different ways to adhere to local data protection authority guidelines. For more details check our help center article.
Let's dive in.
Basic data flow
The first step is to understand the bigger picture. Think of a scenario in healthcare. A visitor enters your website mygoodhealth.com. You ask them for consent to collect their data. Depending on that decision, you either gather their personal information and analyze it or, if they decline, you'll get at most anonymous data for your reports.
The last step is your analysis. It includes data from that session and any data you import from external sources like CRMs. Finally, you can export the data to other platforms for further analysis or visualization.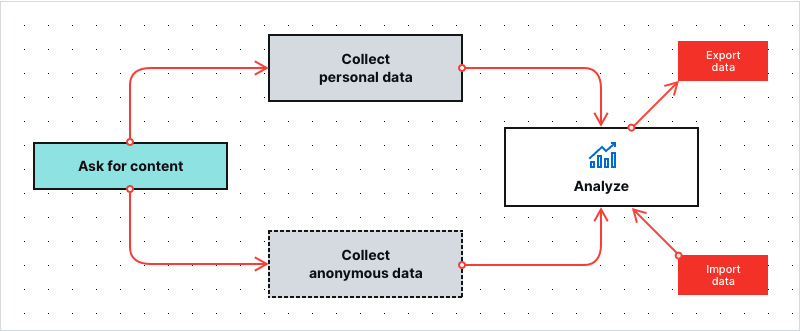 The role of consent in data flow
Consent plays a vital part in data flow and your analytics efforts as it sets the direction of the process.
When a user consents, you're able to use their information for different purposes whether it's analytics, conversion tracking or remarketing.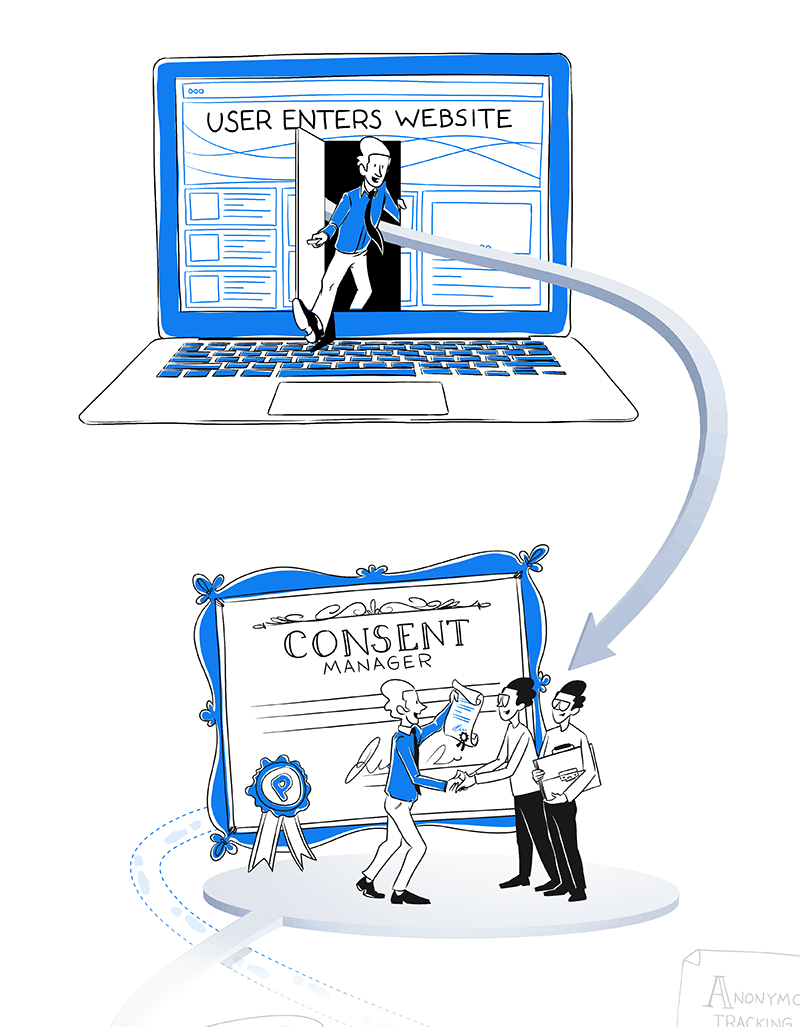 When a user doesn't consent, you have two options. You may turn on anonymous data tracking or disable tracking completely.
Anonymous tracking means that Piwik PRO registers an anonymous visitor and session. We won't be able to identify the user in the future, i.e. when they come back to the website. We don't store any of their personal data in the database.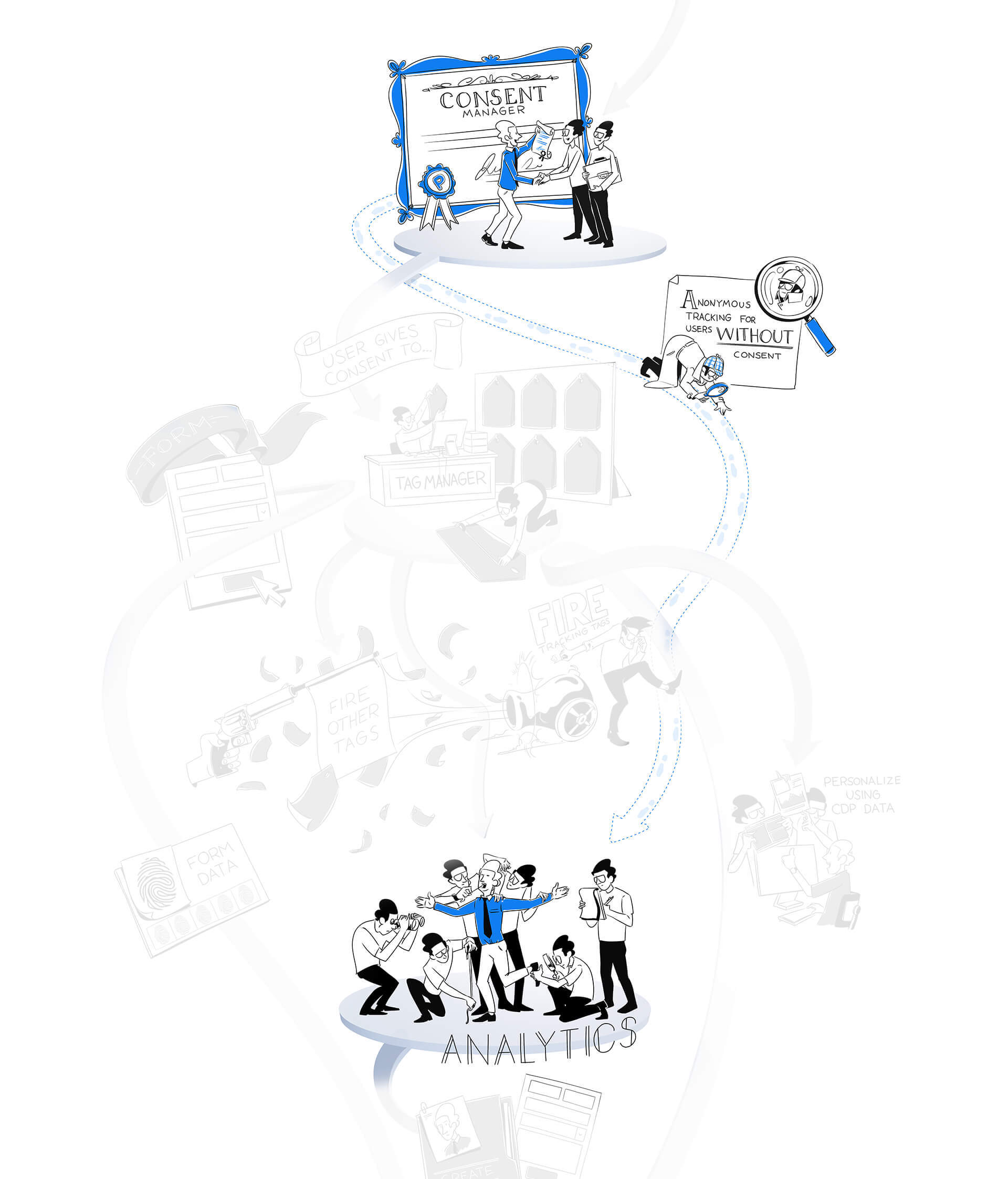 If you disable tracking completely, there won't be a single trace of visitors that don't consent in your data. You won't see even a page view for that user.
Remember that whether a visitor agrees or not, you still can get valuable insights. If you'd like more details, we recommend reading our post: Anonymous tracking: how to do useful analytics without personal data.
Data flow step by step
You've learned the basics, now it's time to break down data flow into smaller chunks to see how this process works.
We'll stick to the same scenario: someone lands on your website mygoodhealth.com and you serve them a consent form. Then Piwik PRO Consent Manager saves the decision and sends the information about it to the rest of the platform. If there is a consent, then tags can be used. Tags are little pieces of code on your site that help collect data about what users are doing across your site, app or digital product.
Now is a good time to introduce two more modules of Piwik PRO Analytics Suite:
Analytics – Gathers both personal and anonymous data depending on consent
Tag Manager – Manages all those little pieces of code, tags, that fire switches based on conditions you define, often sending data to Analytics
As a reminder, even without consent, you can collect anonymous data with the Analytics module. Without specific consent, however, tags won't be used.
Tags are powerful but also risky. For this reason, Piwik PRO treats them with caution. First of all, you get control over user permissions and website access. In other words, you control who is allowed to modify and publish tags.
Once the visitor consents, Tag Manager fires an analytics tracker. As the visitor interacts with your site, the Analytics module jumps into action by gathering basic information about your visitor:
Device
Operating system
Browser name
Browser language
Country
As well as information about content interaction, e.g.:
Pages viewed
Videos played
Forms filled
Files downloaded
Clicks in certain elements of the website or app
Impressions of other content and other content interactions
At the same time, the data about that user flows to the Customer Data Platform (CDP), the last module of Piwik PRO Analytics Suite that we haven't talked about yet. CDP merges and organizes data in a helpful way, so you understand your customers better by getting an overview of them and their behavior.
At first, CDP creates a user profile with a random ID: 43958696, which you may add later to an audience.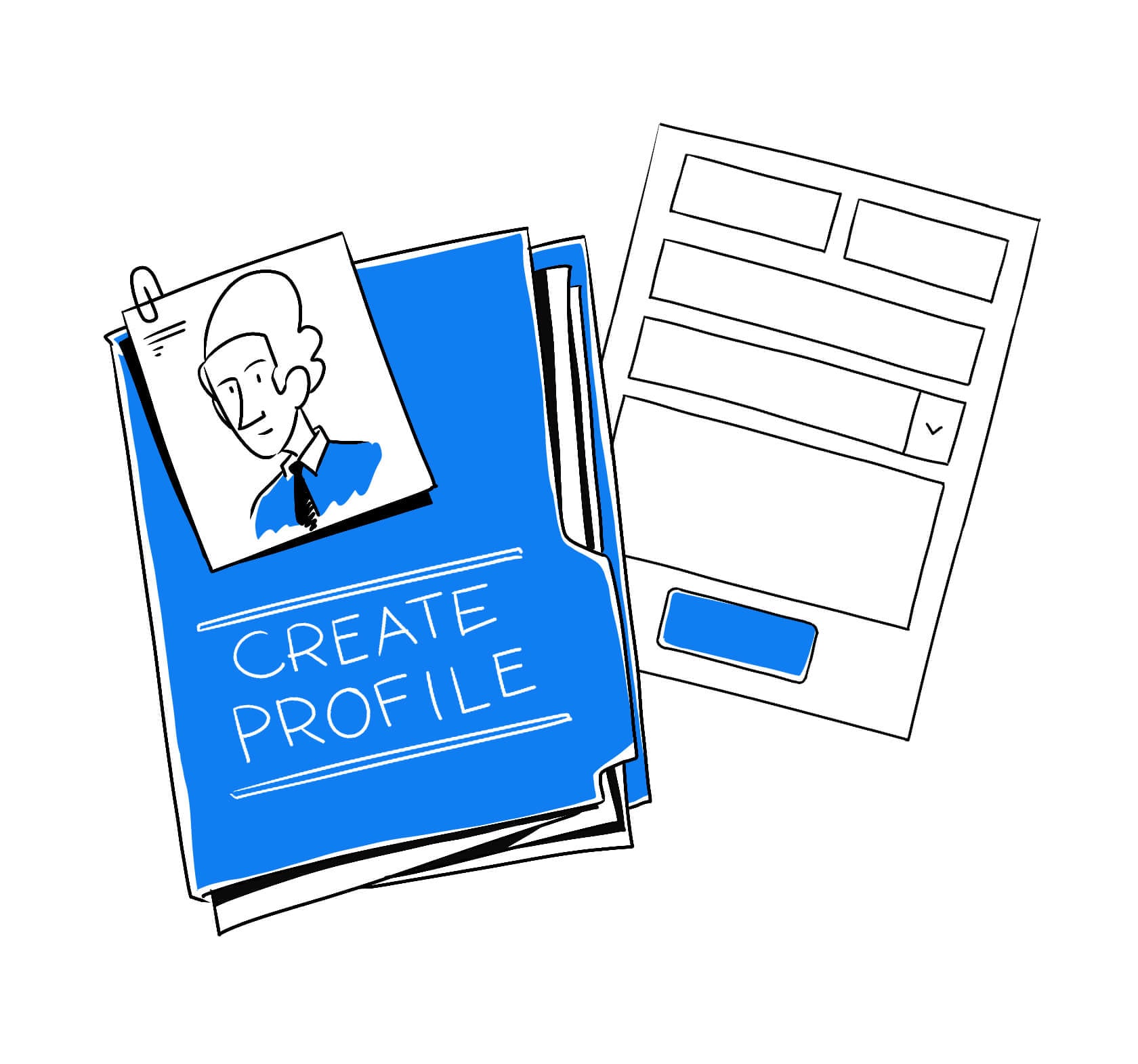 Let's say our visitor browses through your site, clicks Information for patients, next Our facilities, then Specializations, and finally fills out the contact form. With an identifier such as an email address, the user profile in CDP expands.
It's now possible to associate the profile with information from the session. It could be page views, events, how far they scrolled down the site, clicking the Send button on the form or what they typed in the search field. You'll find all of that in the profile.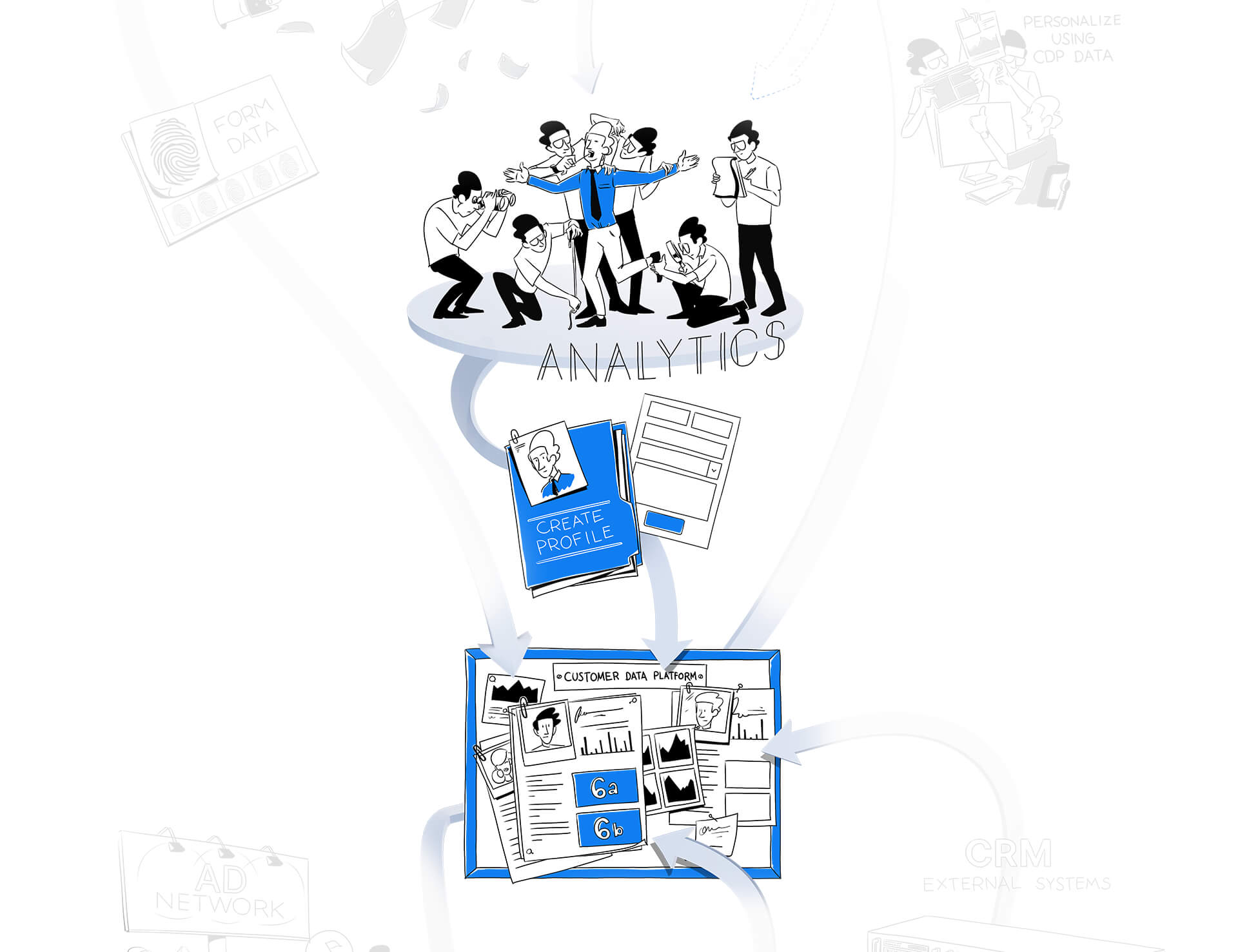 By combining Tag Manager, Analytics and Customer Data Platform, you create a core pipeline of your data flow, where each module impacts the others.
We've shown you just a fraction of what you can achieve. It all depends on what you want to track and what other sources you'll plug into your data system. We'll talk about some of those options in the next section.
Get more data flowing through your stack
You already have some idea about how Tag Manager signals to Analytics what data to collect – data it then sends for segmentation in CDP. These modules work as a trio, collecting and exchanging information as a user interacts with your website.
Every time a returning visitor engages with your site, uses your app or types in search phrases, their CDP profile will keep getting updated to become richer and more complete.
It's also possible to add details to the flow by connecting new data sources or exporting data from CDP and Analytics.
Plugging in a CRM and other data sources
Having a CDP in your arsenal allows you to connect various data sources and ultimately improve your marketing effectiveness. With more data at your fingertips, you're in a position to better adjust your products and services to the needs of your visitors.
CDP lets you migrate data from other systems, for instance, from a database of offline interactions with a customer. That enables you to speed up certain processes as you fill in gaps in the customer journey.
Now let's get back to our mygoodhealth.com example. It's a platform where visitors enter a little about themselves in return for access to lots of different ways to improve their health. There's a web app that provides useful and personalized tips. Here, users can pay for access to premium content and access to health and diet counselors.
With Piwik PRO, you'll get valuable data about how and when customers use the app and about the quality of the user experience. You'll be able to measure the average rating of appointments and video consultations. Look at ratings of recent appointments, correlated with other factors, to find possible reasons for churn and dissatisfied customers. Thanks to tracking the last appointment date it's easy to decide when to ask for feedback via a survey.
Gather detailed information on the user experience in the web app:
time spent on different parts of the service
adoption rate for new features
popularity of certain articles and videos
and present specific recommendations to product designers.
Additionally, it's possible to send data from a CRM to CDP via API. With Piwik PRO, you get a flexible option to set up your data flow in a way that properly secures personal data. You have complete ownership of your data, that means control of it, which is crucial in sectors such as healthcare, finance and government. Piwik PRO holds an ISO 27001 certification and is regularly audited and tested for vulnerabilities (pen tested) by external bodies to ensure tight data security and regulatory compliance.
Learn more about our approach to data protection and HIPAA compliance here:
Use Piwik PRO CDP to import and segment data from:
CRM
E-commerce platforms
Web forms
Mobile apps
Transaction systems
Many other online and offline data sources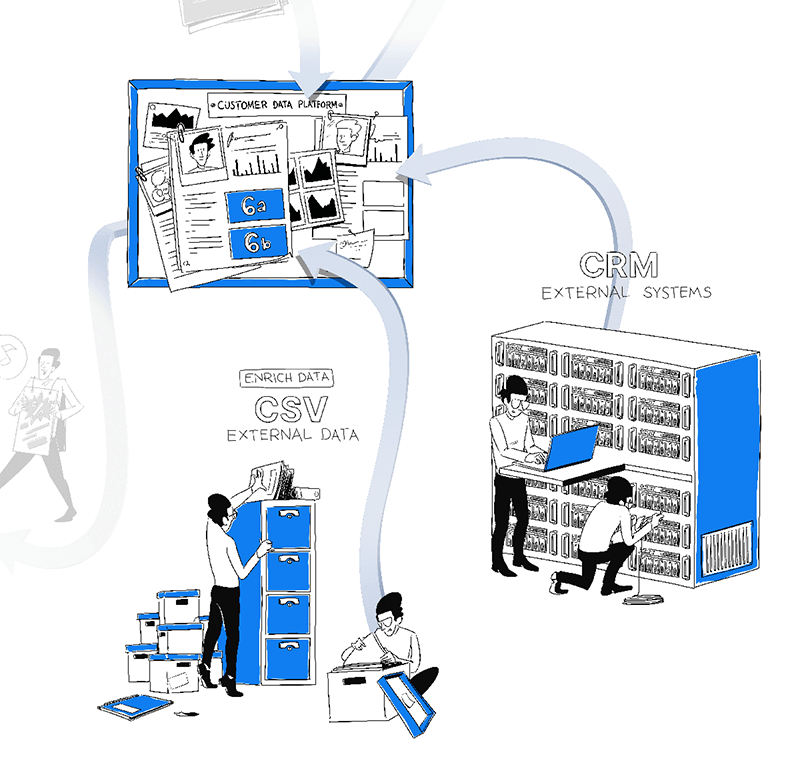 All of this extra flow means that you'll be able to connect more data about users to how visitors behave on the service and in the web app and how they renew and cancel memberships. Those connections help you infer what visitor activities lead to higher satisfaction and membership renewals.
Changing the flow for on-site personalization
Tag Manager gives you the option to trigger actions based on CDP audiences. Pick an audience and tailor your marketing campaigns to its characteristics. For example, you could send a survey to customers who haven't filled one out yet, but who have scheduled an online consultation in the last 30 days.
It's up to you what exact traits you want to base your campaign on. Most importantly, the data runs only within the Piwik PRO ecosystem. You have complete control over it as we don't share your data with third parties.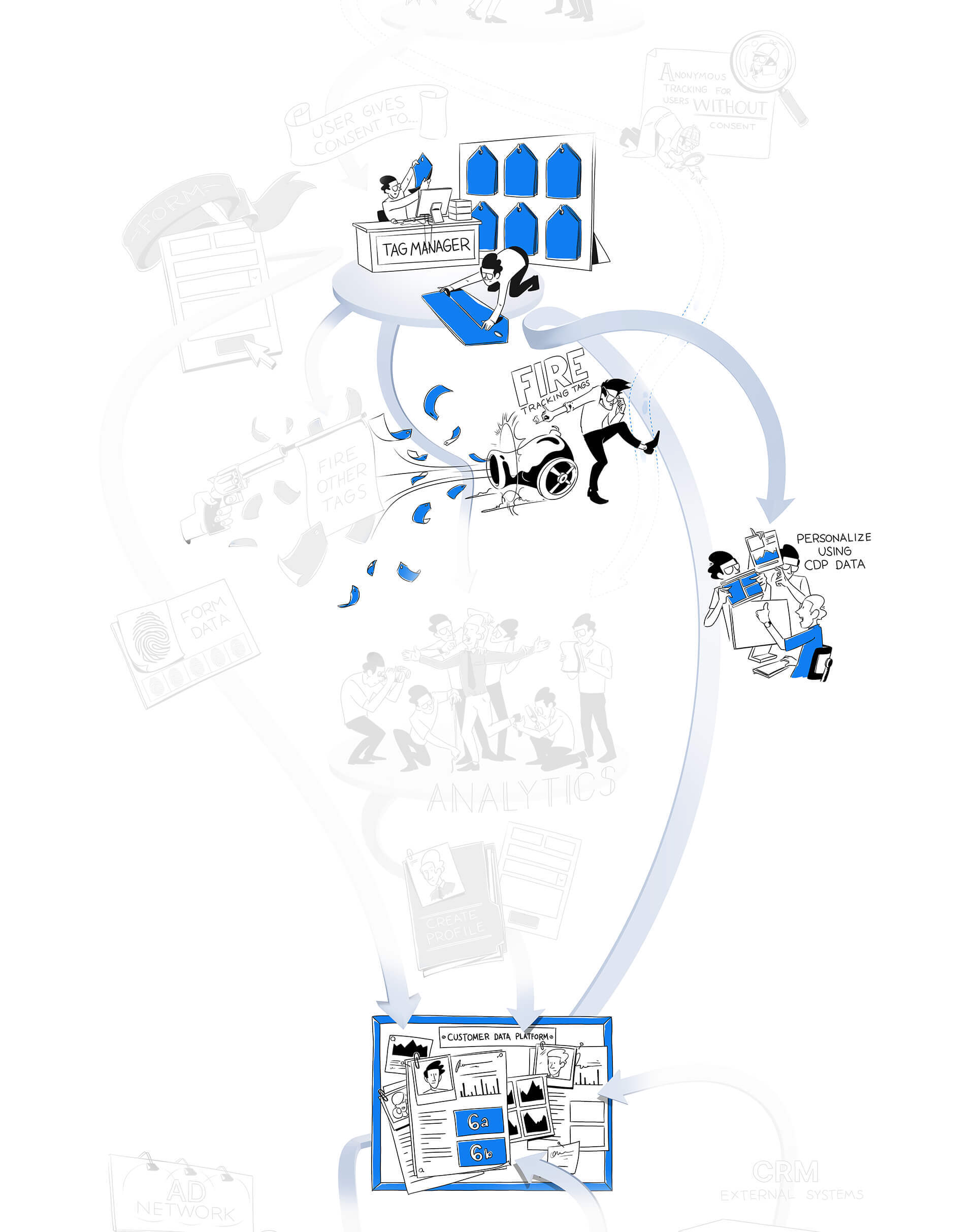 Activating your audience on ad networks
You may also use information you have to enhance your marketing outside of the Piwik PRO ecosystem. One of such options would be activating your CDP audience on Facebook Ads, Google Ads or other ad networks.
An important side note: There is no way of exchanging data between Piwik PRO and Google or Facebook. CDP tries its best to recreate your audience in Google Ads or Facebook Ads, but only using the data these two platforms already have. There is no mechanism for exchanging data, not even indirectly. The data you have in Piwik PRO will not be exported or copied in any way during audience activation. The process is essentially an audience approximation in external ad networks.
Most importantly, the process maintains data privacy and security. That's the advantage of our approach, it's not based on sharing data with any third party, but you can still benefit from targeting the audiences you have in CDP and running personalization campaigns on popular external platforms.
Let's take an example. You have an audience of visitors you already know, for instance, clients that paid for the subscription but haven't visited in the past 6 months. So you serve them branding ads talking about the benefits of your platform. With Piwik PRO, you could activate that audience through Google or Facebook Ads without actually sending any data about the audience, except for a shared identifier, to those platforms. In any case, people in that audience will get a little nudge to return to your platform and take advantage of your services.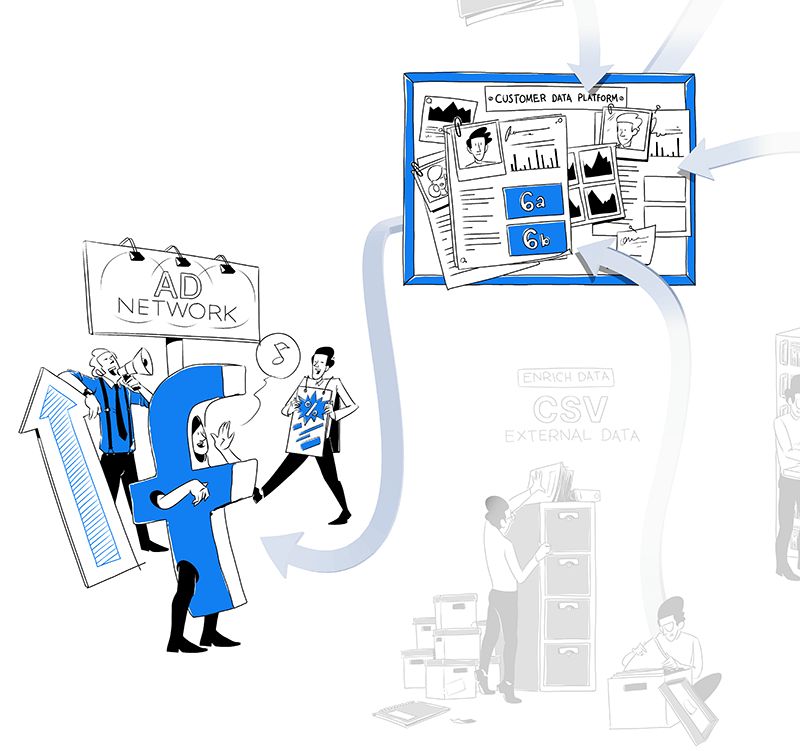 Infographic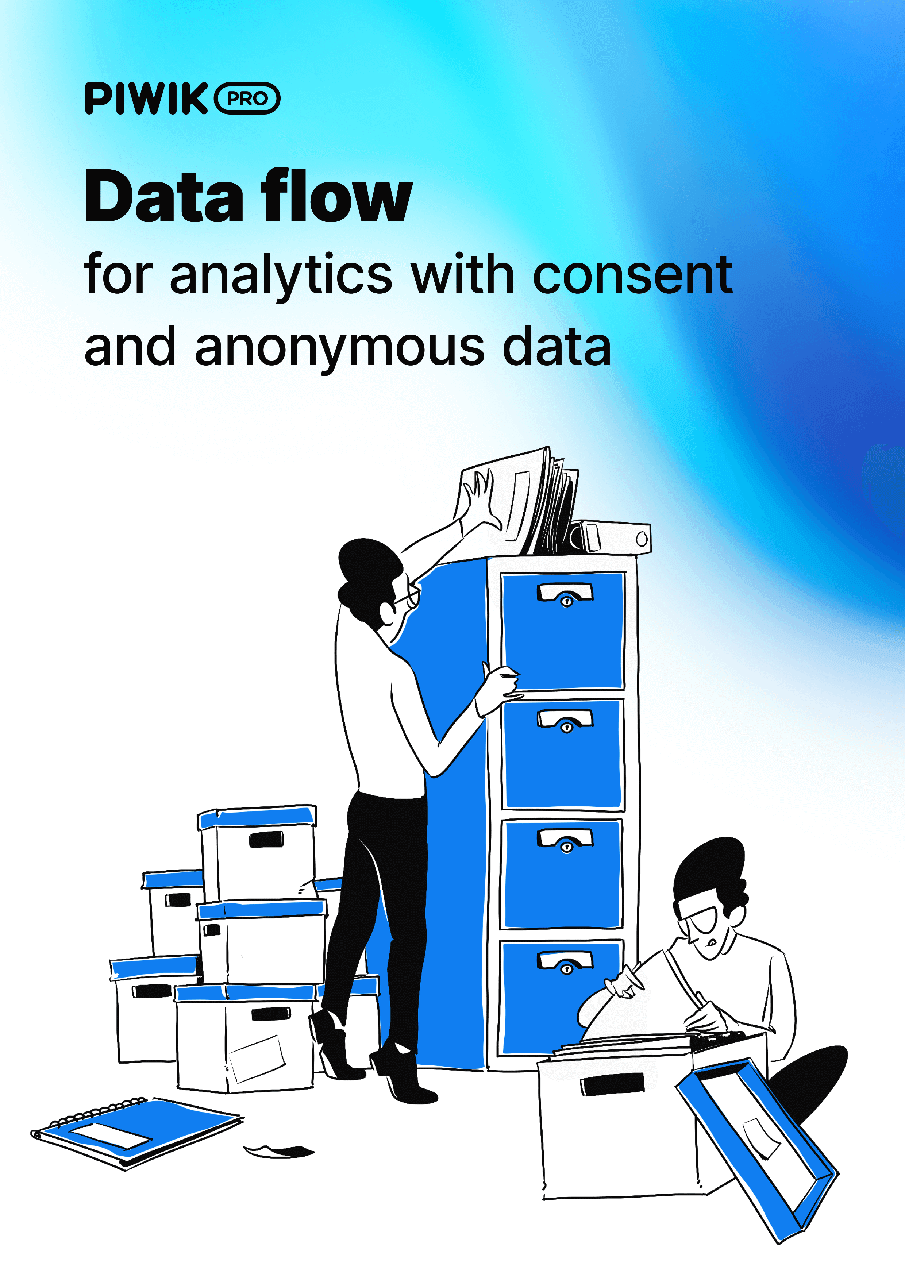 Infographic
Data flow for analytics with consent and anonymous data
Learn how your data pipes are connected to ensure that data stays safe and private
The benefits of understanding how data flows
Analytics users often focus exclusively on deciding what data to gather, data interpretation and strategic decisions based on the results. These are all good things to think about, but don't forget about the basics of how your data pipes are connected. You don't need to be an expert with each and every collection mechanism. Even basic knowledge of the whole data flow will help you make new data connections, whether it be with CDP, CRM, ad networks or offline systems. Moreover, you'll be able to ensure that data stays safe and private across the entire process.
We realize that this topic may still leave you with some unanswered questions. Or maybe you'd simply like to learn more about Piwik PRO products. Reach out to us and our team will be happy to address any questions.