Take advantage of Piwik PRO Analytics Suite to:
Optimize UX in post login areas
Learn how your clients behave in secure member areas and use your findings to improve their experience and engagement. Take advantage of UX-related data such as navigation paths and device types to improve the UX or detect potential issues and red flags.
Eliminate white spots in the customer journey
Don't lose any behavioral data after users log into their account. Merge data from pre and post login areas, whether for web or mobile, and build complete user profiles. Research user behavior at all touchpoints to get unfragmented customer journey data and improve user flow.
Stitch user data from public and secure areas
Merge data from desktop and mobile apps into one profile. Understand how users behave in the member areas and and focus on other cross-device differences. Use your findings to fix any potential issues and maintain user engagement across different devices.
Get the highest level of security
Analyze member and transactional areas with software that provides secure analytics and full privacy compliance. Adhere to the strictest privacy regulations including GDPR and HIPAA, and respect user privacy (with Piwik PRO Consent Manager).
Check how Piwik PRO compares to other vendors:
Free Comparison of 5 Leading Consent Management Platforms
Compare over 30 variables of consent managers: Piwik PRO, TrustArc, OneTrust, Cookiebot and consentmanager.net

Piwik PRO Analytics Suite allows us to gather more granular data about website visitors while having full privacy compliance. Piwik PRO's customer success team ensures our system is fully operational and working at 100% efficiency.

OLIVER MICHLER
SENIOR PRODUCT MARKETING MANAGER OPEN-XCHANGE
Choosing Piwik PRO for Member Area Analytics will allow you to:
Create secure content recommendations
Create campaigns and tailor-made recommendations based on user activity in secure member areas. Increase user engagement with precisely defined audiences and configure your campaigns inside Piwik PRO On-site Retargeting.
Increase user engagement
Learn how users interact with your platforms and post login areas. Find out if your content is engaging and how your customers react to any changes in member areas. Optimize post login areas, reach inactive customers and increase user engagement.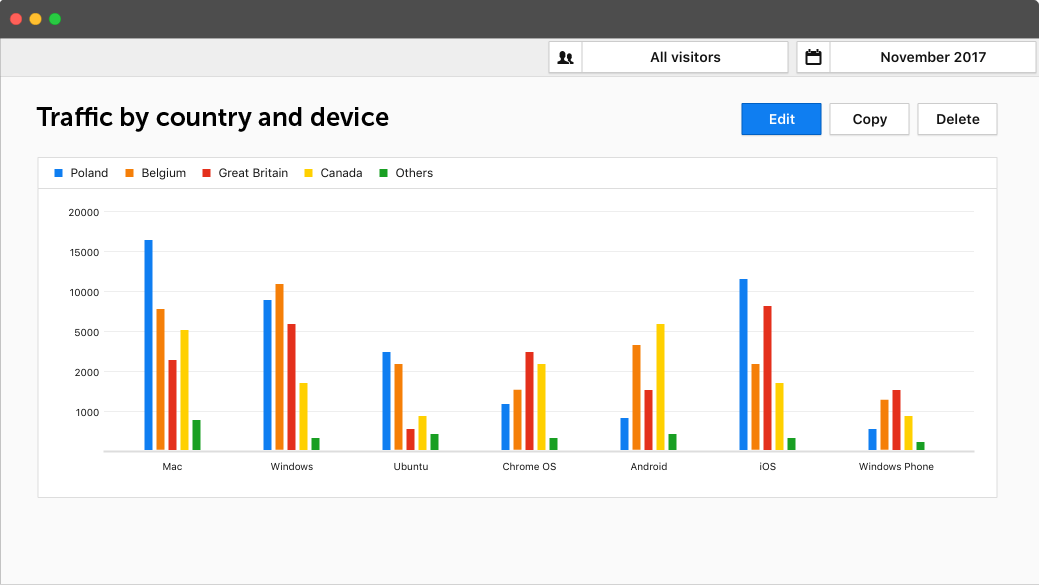 Improve platform performance
Don't lag behind the competition and stop guessing which changes will improve your platform and which will hinder it. Get data-driven insights about your applications and secure member areas to help your development team optimize performance.
Build highly accurate user profiles
Build precise user personas while respecting user privacy and providing the highest level of data security. Learn how your post login areas are being used with a collected view of each visitor's behavior or creating highly granular audiences.
Find out how Piwik PRO provides privacy-friendly analytics for post log-in areas