Import data from multiple sources
Integrate data from contact forms, web & mobile analytics, custom events, marketing campaigns, newsletters, offline and more.
Onboard personal & sensitive information
Control all the information you plug into your Piwik PRO Customer Data Platform. Upload personal data, including sensitive one, without putting your visitors' privacy at risk.
Save time & resources
Take advantage of the CSV imports to easily introduce new data sources without involving your IT teams.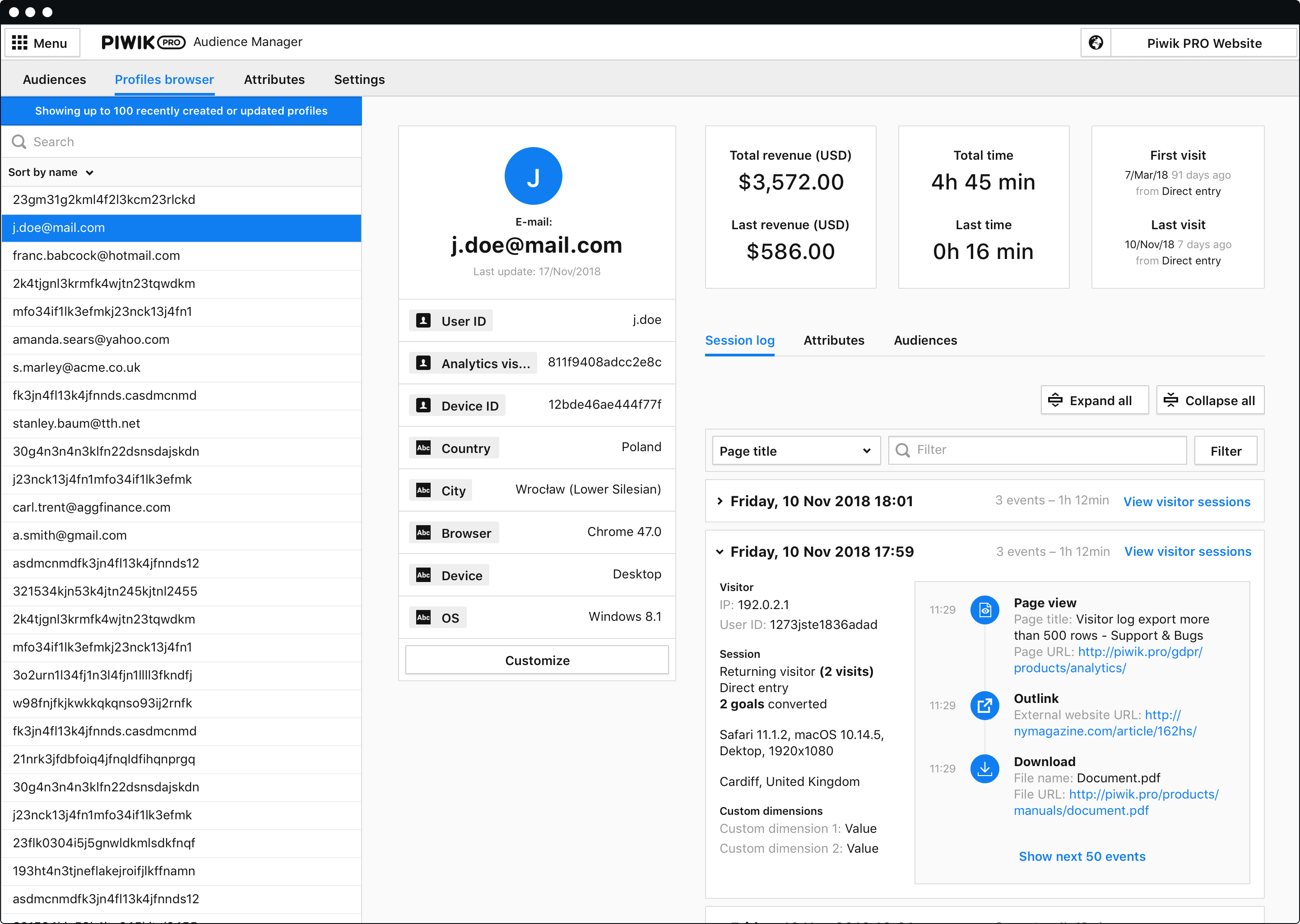 "What's particularly great about single customer view is that you see users not as a sum of visits and sessions, but as real people with their own traits. This in turn allows for a more personalized and effective approach to marketing and customer care."
Kuba Bomba
Head of Product at Piwik PRO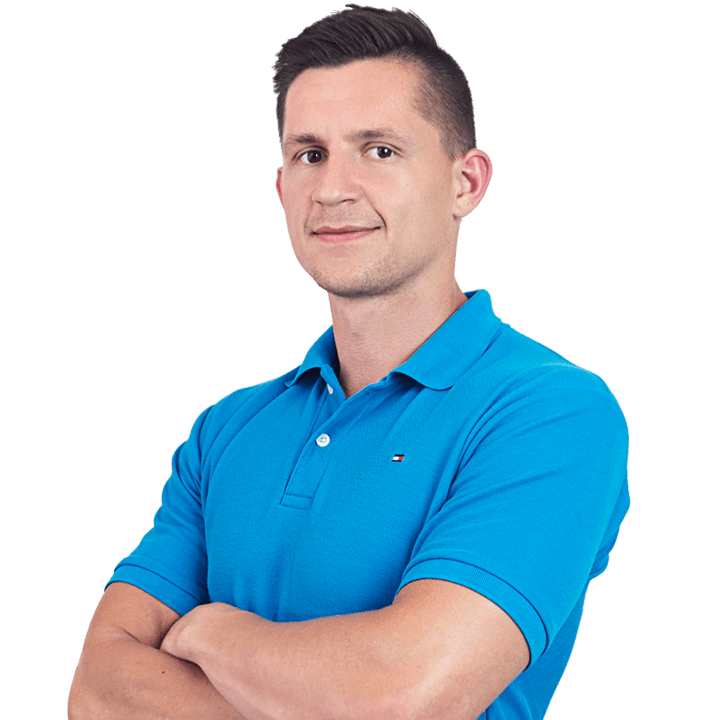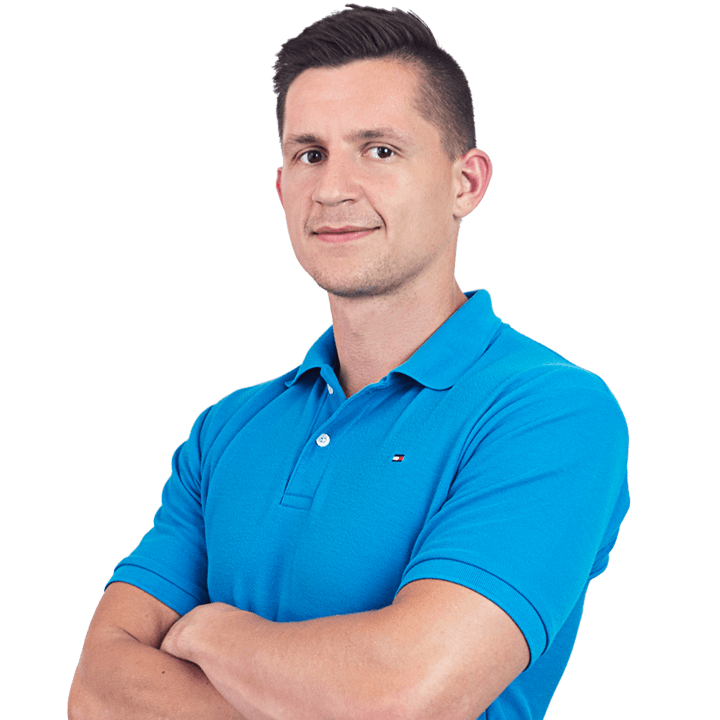 Create customer profiles
Replace disparate, scattered databases with a unified source of information about your clients
How does data merging work?
To combine new data with existing profiles, the software uses an identifier, for example, an email address. When CDP finds information that includes a matching identifier, it adds it to the single customer view.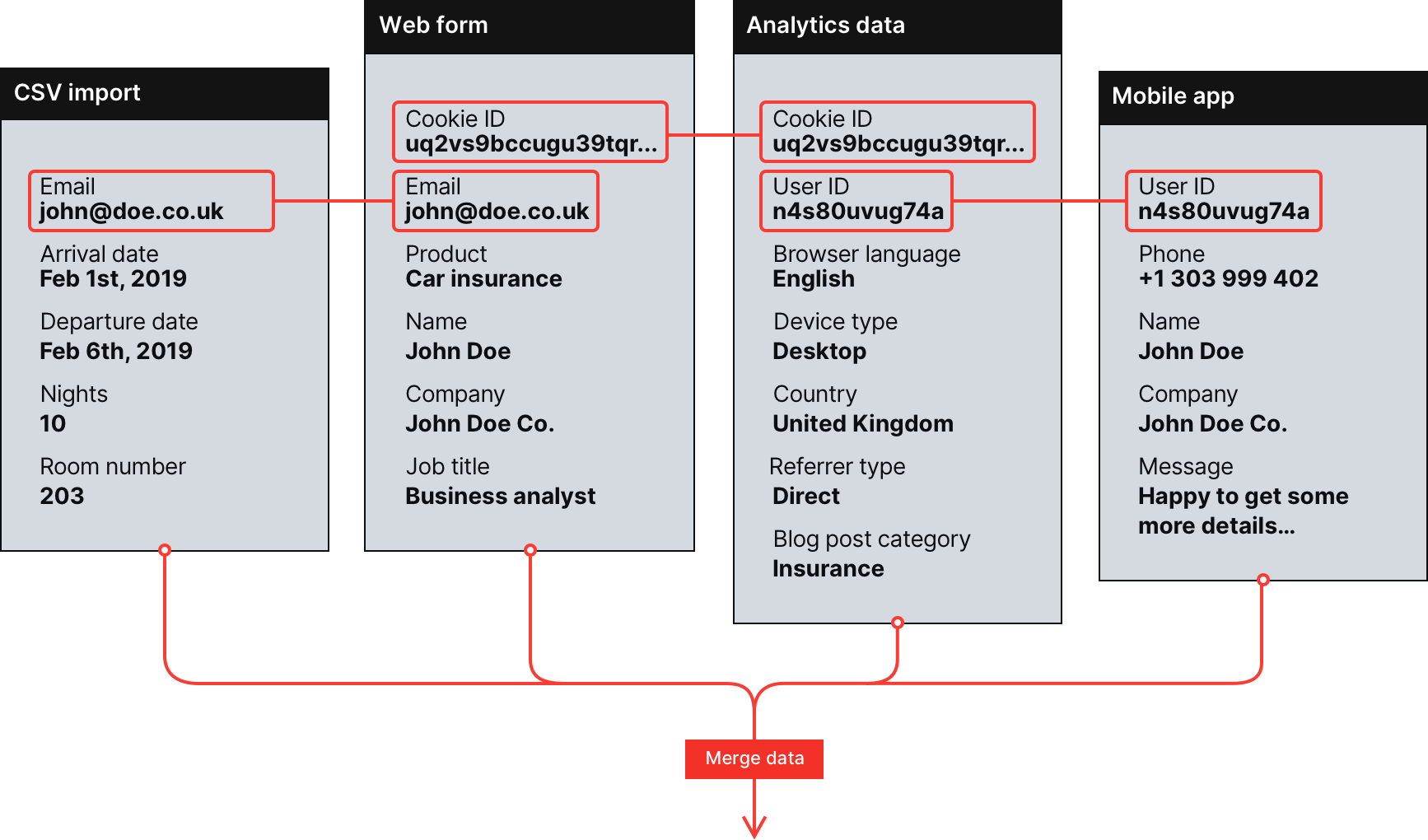 A single customer view
Here your CDP gathers all the data about your prospects and clients. This gives you a powerful overview of their characteristics and buying history.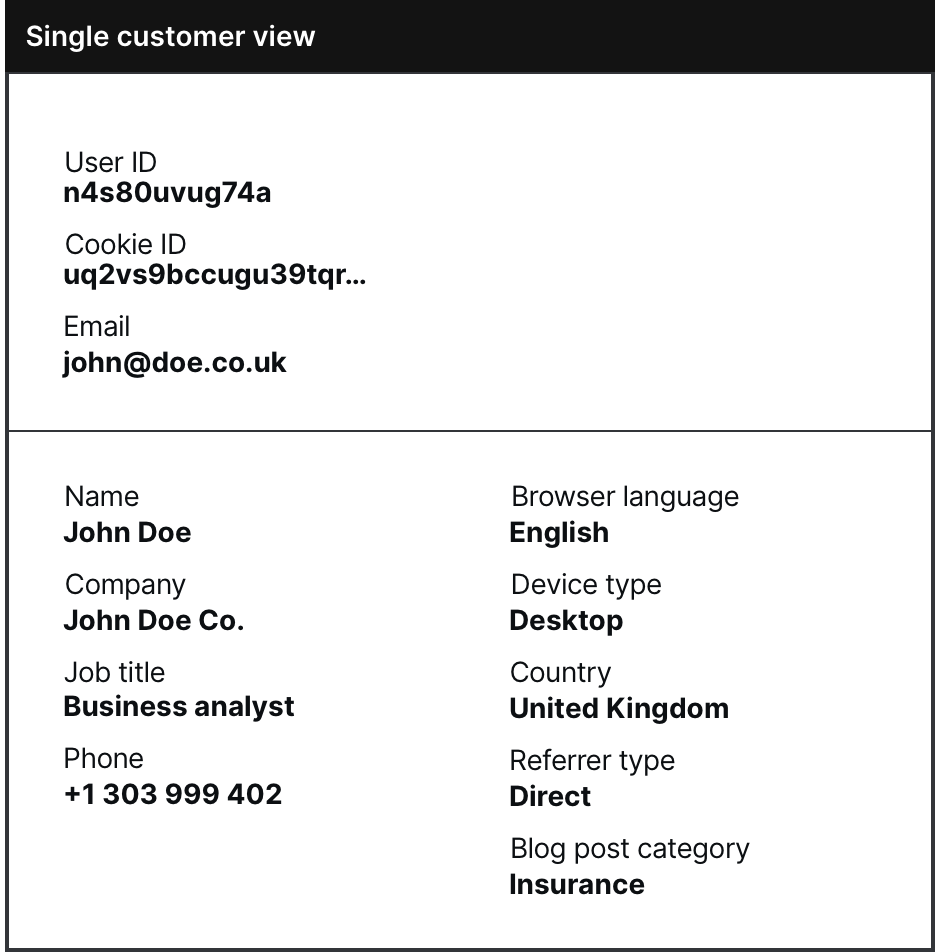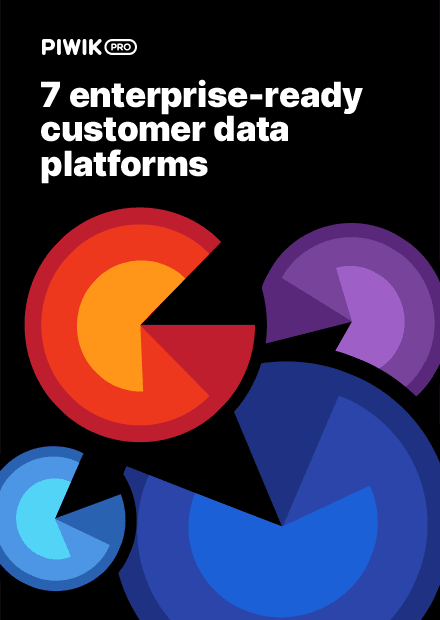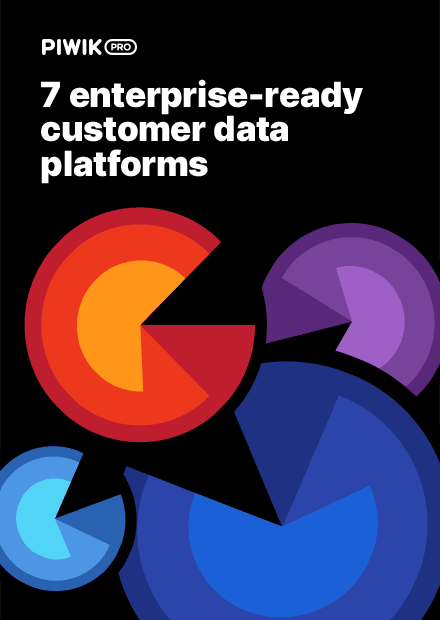 Free comparison of 7 enterprise-ready customer data platforms
Get to know 37 key differences to determine which platform fits your business needs best: Tealium, BlueVenn, Exponea, mapp, Segment, mParticle or Piwik PRO.
Download
Analyze the complete customer journey
See the full picture of how users move through stages of their relationship with your organization. Discover which channels bring the most valuable customers.
Benefit from integration with Piwik PRO Analytics Suite
Employ our Analytics, Tag Manager and Consent Manager to gain even greater flexibility in collecting and utilizing data.
Build custom audiences
Go beyond standard segments. Use a simple visual editor to define audiences based on information from marketing campaigns, CRM and other sources.
Personalize UX across your websites & apps
Design HTML elements, banners, pop-ups and retargeting campaigns tailored to specific audiences.
Export audiences to different tools
Leverage your precise audiences to run highly-targeted campaigns through email marketing and automation platforms, Google Ads or Facebook Ads.
Squeeze more out of your data with API
Integrate your sites and apps and pull all visitor profile data in real-time with our APIs.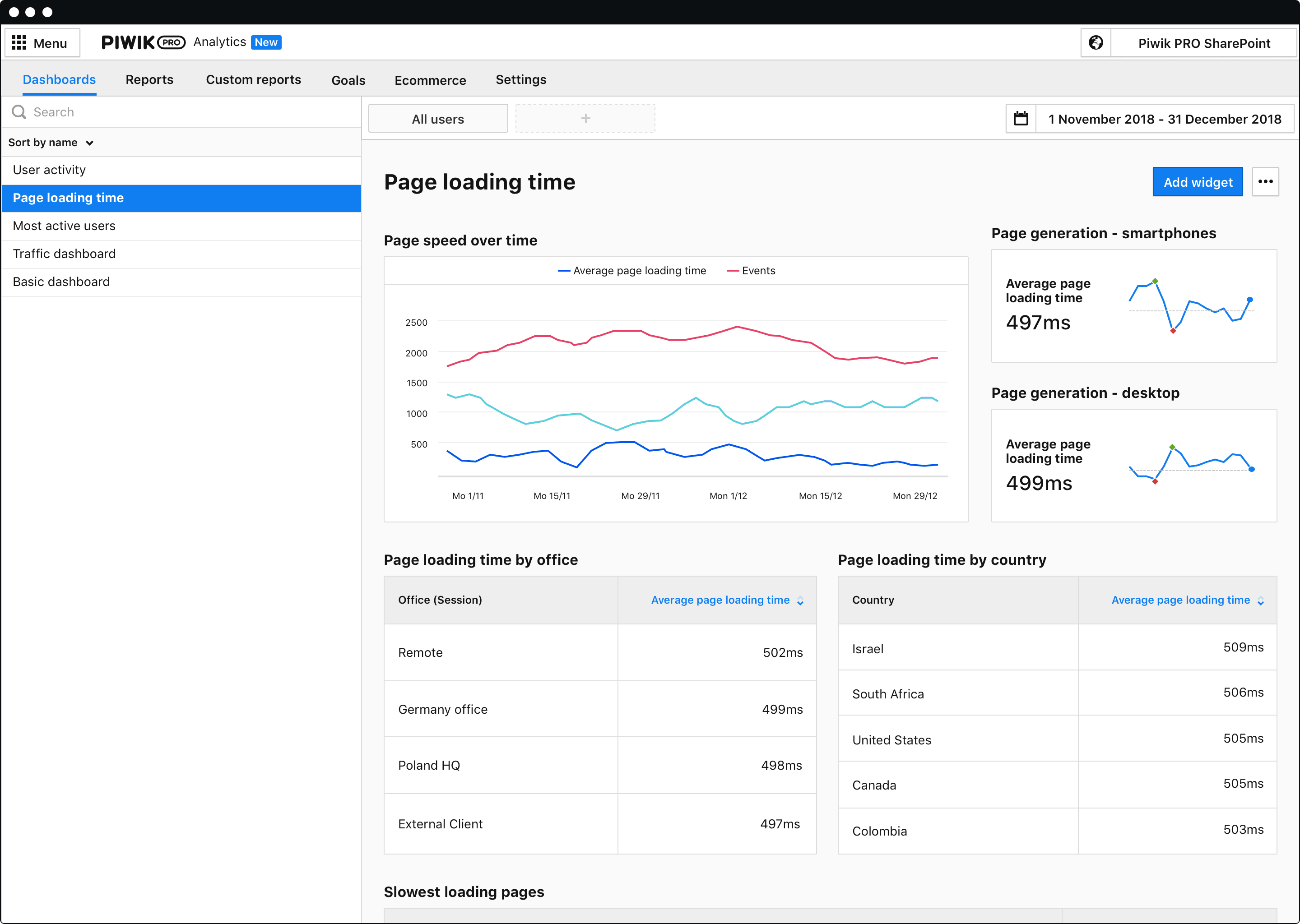 ---
Ensure data privacy & security
Comply with the privacy regulations
Develop customer profiles that are in line with data protection laws using Piwik PRO Consent Manager.
Apply the highest security standards
Employ a platform compliant with EBA guidance for the use of cloud service providers by financial institutions and the requirements of HIPAA.
Safely store your data
Pick your hosting plan – on premises, private cloud in 60+ locations or public cloud in Germany, Sweden, the Netherlands, Singapore or the US. The offer includes an EU-owned Swedish data center provided by Elastx.
What you'll get with Piwik PRO
Permissions & SSO user groups
Create different user groups and roles, and assign them with granular permission levels. Employ SSO standards to streamline user authentication and authorization.
Cost-efficient solution
Gain a competitive advantage with a powerful platform that's more attractively priced than other tools available on the market.
Dedicated customizations
Our professional services team is ready to adapt our product to your use cases through custom integration and development.
Data export & APIs
Benefit from our API or raw data export to enrich different databases with information gathered in CDP.
Customer care & professional services
When in doubt, go to our help center materials, schedule a call with your dedicated account manager or reach out to our technical experts.
"Our core goal is to optimize and increase the user experience based on data. Piwik PRO Analytics Suite combines all the necessary features to achieve this goal. From the analysis and evaluation of channels to target group segmentation and planning of suitable content, we now have a solution with which we can implement everything."
Gerold Brauchart
eSV project management at SVC
Get a custom demo of the Piwik PRO Enterprise plan – advanced analytics features plus data privacy and security