What can you achieve with Mobile Apps Analytics?
Use Mobile Apps Analytics for comprehensive insights on your app and its real value to your business. Get detailed information on active user numbers, visitor demographics and device information, and performance of your app including errors, loading time, and thrown exceptions.
Measure app performance
Piwik PRO provides aggregated data on your app's performance. You get access to reports such as events, number of active users, devices, and time spent on page.
Measure desktop software usage
Piwik PRO enables its users to implement usage tracking & analytics of both mobile apps and desktop software, giving valuable insights on your application's performance.
Record errors
Make sure that your users can always achieve their purpose and use your app in accordance with its design, keeping obstacles out of their way.
Track in-app payments
Learn everything about the revenue your app generates and use the data to monitor success rates of your marketing efforts.
Investigate visitor profiles
Visualize the full set of actions for each individual user along with visitor-level data. To enrich your report you can also use custom variables to assign a value or status to your users.
Optimize your apps for better user experience
If you want more users engaging with your app, you need to identify its weak points and strengths. Mobile App Analytics provides you with reliable data about user behaviour which you can use to maximize the user experience and overall value.
Identify your desired personas
By tracking your app performance and its users' and advanced segmentation options in Piwik PRO, you can easily define your desired audience. With behavioural analytics you will be able to extend their lifetime value and tailor your app for particular group.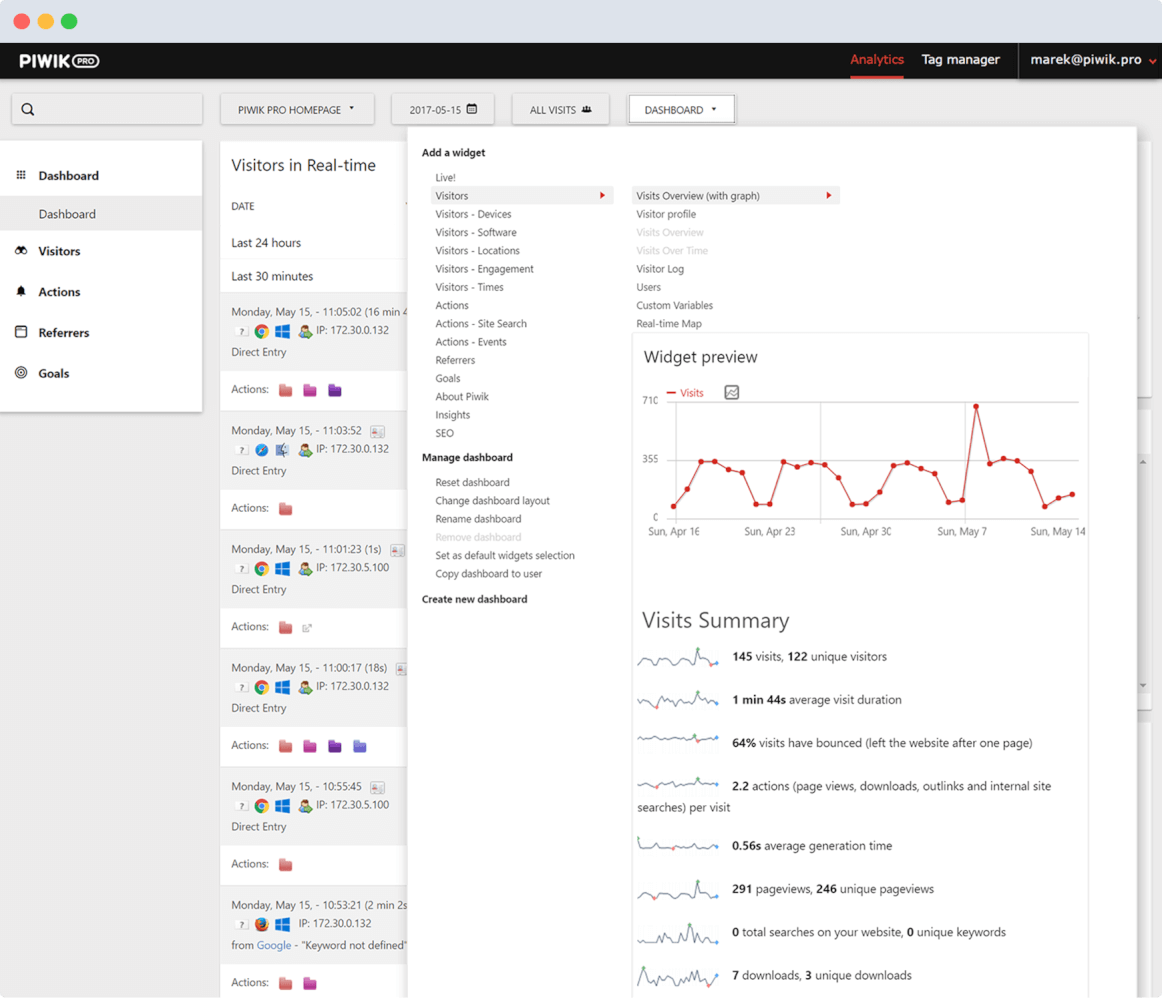 Learn more about Piwik PRO Web Analytics: