You have been utilizing Piwik for some time now and, we hope, it has helped you expand your business. You got the hang of the tool and have ideas on what other functionalities a web analytics tool could have. You may also be at the point of realizing that Piwik, useful as it has been so far, is beginning to fall behind your business' needs in terms of scalability or database efficiency. Or, maybe, you have made a shift in your strategy and need to align web analytics with new requirements.
If that is the case, you face two options: investing in Piwik's premium equivalent – Piwik PRO – or developing custom solutions on top of your Piwik Community instance. In this blog post we intend to help you decide which course of action to take, and will try to shed some light on how you can customize Piwik.
Customization is a broad term, so to be sure we are not talking at cross purposes let's try to break it down a little bit.
Custom Development by Type
By custom development I mean a whole range of tailor-made alterations to your Piwik web analytics instance. We can divide them into the following categories:
Integrations with third-party applications which will enhance your Piwik data – Appstore Analytics is a good example – and those exporting data (push loyalty events).
Integrations with logging systems which let you log into Piwik without the need to create new accounts.
Front-end customizations to improve UI and give your web analytics tool a look that matches your organization's internal system.
Custom integrations enhancing Piwik reports – connecting the Piwik API or exporting raw data from Piwik to such tools like Tableu or Domo in order to use the data (or API connection) to create effective visual reports, dashboards, pivot tables, charts, or graphs.
Administration plugins – supporting management of Piwik web analytics. These include the User Groups plugin allowing you to manage Piwik users at an individual user level, the Password Policy plugin enforcing regular password changes, the Superuser plugin letting certain users access more data, or the Backup and Restore plugin that exports historical data to another server to accelerate your Piwik instance.
Custom development enhancing Piwik's analytics capabilities. This category includes the following options:

Funnel Analytics – to optimize conversion rates;
Click Path – to understand how users convert goals, detect roadblocks on your website, and improve UX;
Form Analytics – to give you insights on how users interact with your form and help you optimise it.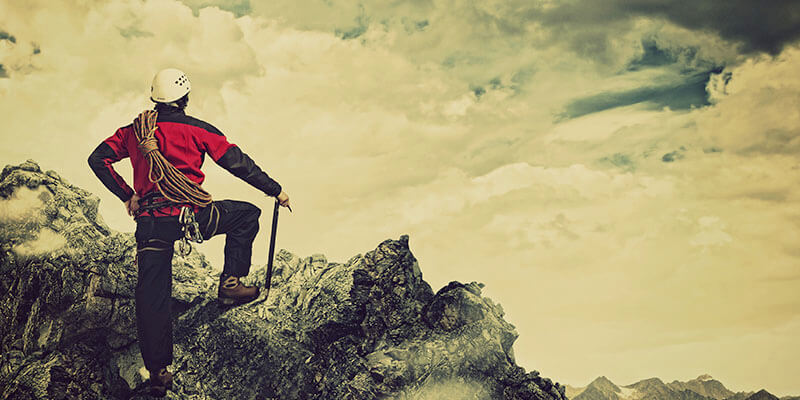 Optimize Piwik's Performance Issues: A Free Guide
Learn how to boost Piwik's reporting speed and strengthen web analytics data security:
Download FREE Guide
Success Stories
We respect our clients' wish to not reveal their trade secrets, which is why in many cases we sign non-disclosure agreements with them. For that reason, a lot of our projects are secret. We're happy to share the stories we can share, however. Feel free to download a case study of our custom development for Fisheries and Oceans Canada. And let us boast off a little bit about a custom implementation done for Clarivoy – the leading provider of multi-touch sales attribution and advanced digital targeting tools.
In 2012, Clarivoy took up the challenge of giving one of their clients the capacity to measure the effectiveness of a TV campaign. Clarivoy needed a platform potent enough to continuously collect, attribute, process, and instantaneously report on a vast amount of TV viewership data. They received a powerful custom solution built on a foundation of Piwik that evolved into SaaS TV AnalyticsTM, with integrated cookie-free tracking technology.
Our contribution involved:
adding integrations with external APIs and creating a custom application to achieve continuous tracking, automatic archiving, and attribution, as well as to generate real-time reporting
extending Piwik web analytics with custom-made plugins ensuring the solution's stability and scalability
tapping into Clarivoy's dual attribution algorithms to attribute data and pass it on to Clarivoy TV AnaliticsTM
optimizing the UX – we incorporated a range of UX techniques to provide a simple, user-centered interface intuitive enough to be friendly even for people without previous web analytics experience

As a result, Clarivoy successfully delivered on their promise to offer their clients an enterprise-grade solution capable of measuring the effectiveness of multi-million dollar TV campaigns: by matching TV data with the relevant web data, the tool helps identify correlations between viewing commercials and visiting a website.

Look Before You Leap

Worthwhile as the Clarivoy project was, building custom features or integrations on top of an existing Piwik instance does have its downsides which you should take into account before you make up your mind and leap in.

Given the fact that Piwik is constantly being updated and developed, by customizing it you run the risk of losing compatibility with the platform: you change Piwik's code, and it may turn out that your changes are either fully or partly overwritten when Piwik is given an upgrade. The loss of compatibility with the platform will at best slow you down and require additional resources to adjust the solution to the upgraded version of Piwik. But in some cases, it may result in the customization becoming obsolete.

Another thing to account for is the All Rights Reserved does not apply with the GPL Licence, which mandates you to share your customization with all Piwik users. Contributing to the industry's growth is undoubtedly a noble thing we do not want to discourage your from doing. A healthy dose of sobriety, however, would require carefully calculating the actual value of your custom solution. Wouldn't giving away the custom tool you've developed mean losing your competitive advantage?

Strictly speaking, customizing your Piwik web analytics is a great and relatively resource-efficient way to go when it comes to smaller customizations, or to concepts you can share without putting yourself at risk of losing your competitive edge. When it comes to bigger projects of strategic value, we suggest refraining from custom development and going premium with Piwik PRO instead. The investment definitely pays off in the long run.

I think I want to customize

Great! The first thing you should do now is assess your needs thoroughly so as to be clear about your expectations. Once you are ready, get in touch with us and we will check your request's feasibility, then give you feedback as to our course of action. We will also see if what you need requires special development work or only a small adjustment to the Piwik tracking code. Either way we will be happy to help!

Optimize Piwik's Performance Issues: A Free Guide

Learn how to boost Piwik's reporting speed and strengthen web analytics data security:

Download FREE Guide