We're happy to invite you to take part in our free live webinar titled "Web Analytics vs. GDPR. Will New Privacy Regulations Impact Digital Marketers?" The webinar will take place on December 4 and 5. Join us to learn how to prepare your company for the changes GDPR will bring, and to find out how to collect and analyze data lawfully.
The General Data Protection Regulation (GDPR) comes into effect on May 25, 2018, and it will impact virtually every business dealing with customers within the European Union – both data controllers (e.g. companies) and data processors (e.g. cloud software vendors). The GDPR focuses on the rights of EU citizens, therefore new obligations will be imposed on companies using individuals' data, and the "burden of proof" will fall on them rather than those individuals. That's why you can't just ignore this legislation no matter how much you'd like to.
To say the consequences of ignoring it will be severe would be an understatement. You can find yourself facing fines as high as 4% of your company's yearly turnover or €20m, whichever is higher. For example, Apple could theoretically see a fine of 9 BILLION DOLLARS. This number represents 16% of Apple's yearly profits. That's quite a sum…
I could stop writing this blog post right now and just ask you: do you want to avoid these kinds of fines? Yes? Then sign up for our free webinar!
Sign up for the live webinar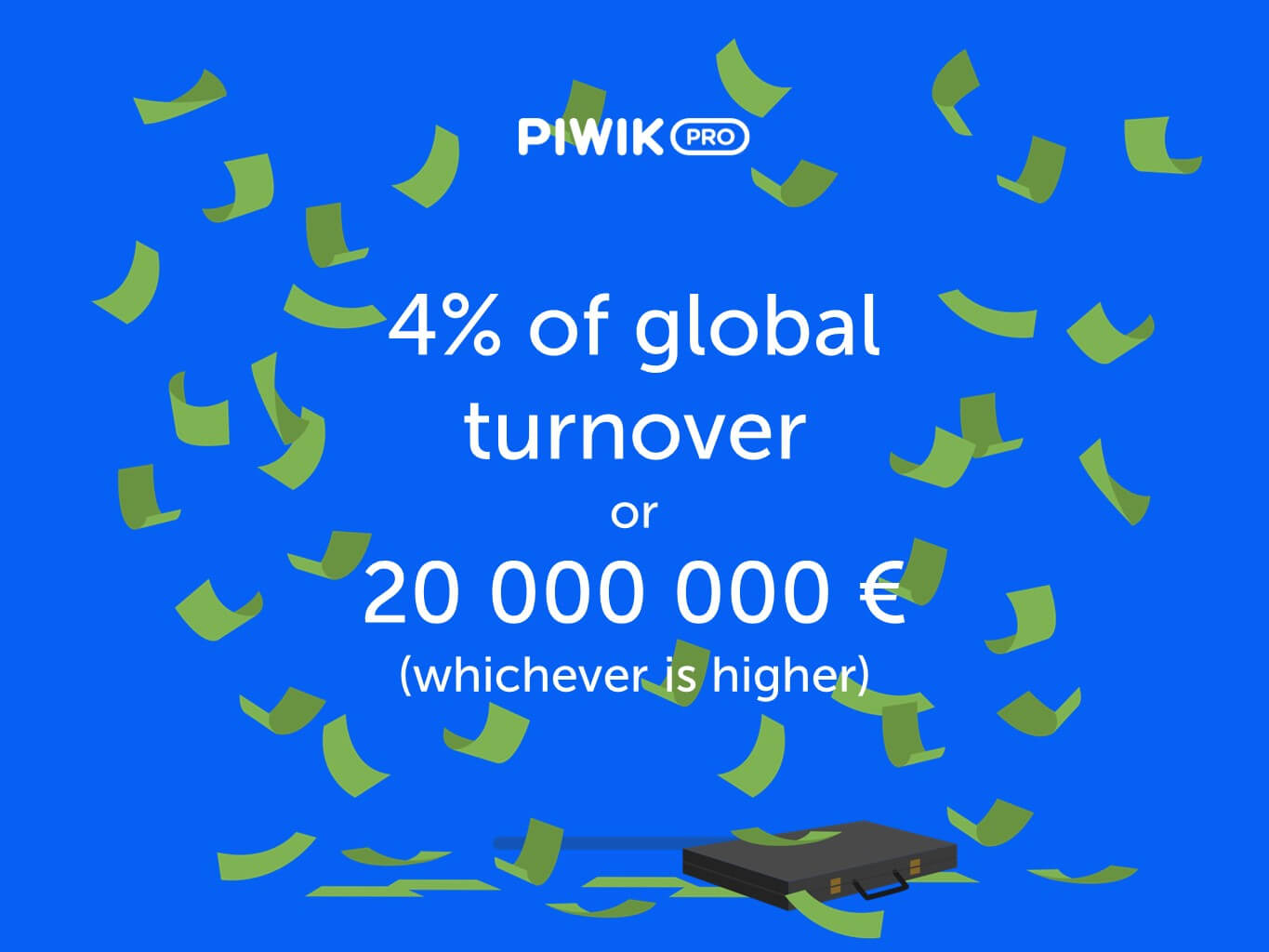 But I won't do that, because there are many other reasons you should join us for our webinar. We can see that GDPR will impact the way you collect your web analytics data.
So the first question arises: how it will make this impact?
And more importantly, the second question: how can digital marketers prepare for the upcoming changes?
These are the two crucial questions we'll be tackling during our live webinar.
And don't worry, we've got the answers to them. Not only will you learn how to guard your company against fines that could go up to €20m, but you'll also find out how to prepare for the changes resulting from GDPR. We'll also cover such important issues as:
Why you need a Data Protection Officer in your organization
Providing the right to be forgotten for your clients
Making sure that your clients freely exercise Data Subject Rights
Providing Do Not Track and Opt-Out options
Securely handling pseudonymous data
Let's not kid ourselves: the GDPR is changing the entire web analytics business. That's why you need as much information as possible. You want to collect and analyze data effectively while staying compliant with new privacy laws. You want to identify all the ways of dealing with these regulations and restrictions in the web analytics sector. These are the things we'll help you figure out during our "Web Analytics vs. GDPR" webinar.
The webinar will take place:
Monday, December 4, 2017
2:00 PM – 3:00 PM CET
And also:
Tuesday, December 5, 2017
12:00 PM – 13:00 PM EST
But what if I can't make it to the webinar?
Don't worry, I've got you covered. Sign up anyway and we'll send you a link to a recording of the webinar. You won't miss a thing!