Maciej Zawadziński: In the EU, 41% of residents don't want to share personal data with private companies. In the US, 69% think that companies will use their personal information in ways they wouldn't be comfortable with. In your opinion, where does this general lack of trust come from?
Christophe Alves: Based on our discussions with consumers around the world (APAC, EMEA, LATAM and USA), we believe they have the same requirement: to get a better understanding of why and how their personal data are used. Such figures indicate that many advertisers are not yet meeting this expectation or haven't managed to assure their consumers about the legitimacy of their privacy policy.

Besides, more and more headlines stress the fact that even big organizations like Google or Facebook, to name a few, are facing data leaks. This definitely doesn't help change consumers' point of view and gain their trust.
Maciej Zawadziński: GDPR and other privacy laws try to secure citizens' interests by giving them more control over the collection and usage of personal data. Under this law, individuals can decide what kinds of data they'll share and how it'll be used. They can also revoke their consent at any time. Is this the way of restoring trust towards consumer brands?
Christophe Alves: Speaking about trust towards consumer brands, at Scal-e, we don't put everyone in the same basket. Indeed, not all brands are the same, nor are consumers. Some brands need to boost their image, just as some consumers need to regain trust.

Even if the previous privacy law already addressed these concerns and some brands were compliant even before GDPR, unfortunately some others were not. The advantage of this new regulation (GDPR) is that it strengthens controls and constraints, and therefore the data protection.

Building such a regulatory framework encourages brands to improve their compliance and thus their communication, allowing consumers to feel more protected and indirectly in control of their data.

As an example, a website like Marmiton found a simple way to explain to the consumer the benefit of granting consent. The benefit is clear: either they subscribe for 50 cents a month to access the website's content, or they agree to share their data for Marmiton to monetize. Time will tell if Marmiton is a pioneer, or if consumers won't accept this type of exchange and go elsewhere.

Since May 2018, thanks to the effort of advertisers and suppliers to protect consumers' data privacy, individuals seem more concerned about this topic and certainly more interested in dealing with brands that respect their rights.

Brands that find new ways to reassure and build trust with consumers – and thus make better use of their data – will increase the market share, as they can more easily acquire and retain customers.
The advantage of GDPR is that it strengthens controls and constraints, and therefore the data protection.

– Christophe Alves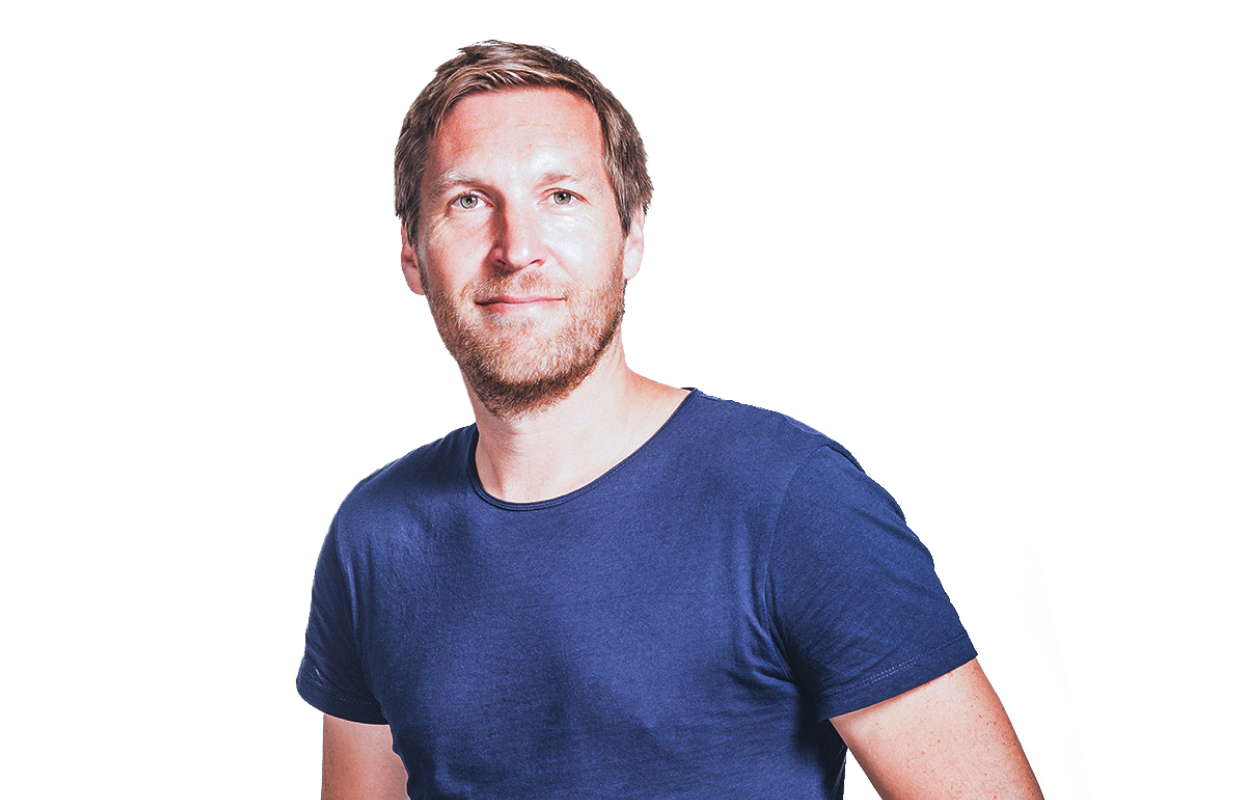 Maciej Zawadziński: There's a general trend of giving consumers more control over many aspects of their customer journey. Why now? When did people start demanding more control over their online identities?
Christophe Alves: Whether we're talking about the customer experience or customer journey, it's clear that giving consumers more control over how companies exploit their data impacts the business models of brands. It's no surprise that we're talking more and more about this topic. Brands are changing their business models as much as consumers are changing their habits and taking back control of their identity, both offline and online.
Maciej Zawadziński: With the death of the third-party cookies, businesses have to rely on first-party data. How should businesses adapt to give customers control while acquiring the data they need to operate at the same time?
Christophe Alves: As we explained earlier, these regulatory and behavioral changes are impacting brands' business models. Until now, brands have benefited from rich information about their consumers thanks to the data collected by their partners, with the use of third-party cookies. Since they no longer have – or have less – access to this additional information, brands are obliged to improve the collection and enrichment of their customer data (first-party data). This is why we mentioned that the brands that build this customer knowledge before others will have a competitive advantage. It's because they will be able to acquire or retain customers at lower cost.
It's up to the brand to build the relationship expected by the consumer, according to their chosen level of engagement.

– Christophe Alves
Maciej Zawadziński: Too few options to choose from won't give customers the feeling of control, while too many can overwhelm them. How to keep the balance between the variety of options and ease of use? What would the ideal preference center look like?
Christophe Alves: Indeed, one size doesn't fit all. Building the right preference center strategy might be, as explained above, one of the key success factors in building a relationship with consumers and inviting them to share their information with the brand.

Based on our idea that all brands are different and all consumers are different, we believe that the most suitable preference center is dynamic and allows everyone to share more or less information. This would depend on the level of relationship and interaction they want with the brand.

It's up to the brand to build the relationship expected by the consumer, according to their chosen level of engagement.
For example, many websites offered to improve the customer journey in return for consent. However, the path was identical with or without consent, which doesn't encourage the consumer to change their mind over time. If, on the contrary, by sharing their information, they have the possibility of receiving benefits in the form of promotions, vouchers, after-sales service, or access to exclusive content, then each consumer will find something that interests them.
Christophe Alves is a French entrepreneur and the CEO of Scal-e, a digital marketing hub based in Paris. Christophe runs different projects all over the world (US, Russia, Israel, France, Spain) with startups, big corporations and IT companies. His mission is to create the perfect bridge between IT, marketing and sales.