In today's data-driven world, companies need to manage and process huge volumes of data in order to gain insights and make informed decisions. Cloud-based solutions, which provide flexible and scalable options for storage and analysis, have become highly popular as a result.
There are businesses that, due to the sensitivity of the data they handle, don't want to use the public cloud. Until recently, their only other option was on-premises hosting, which is expensive and difficult to maintain. The development of technology has led to methods of storing data that don't require the same level of resources, while providing a comparable level of security. This is where Piwik PRO's dedicated database private cloud comes in.
Differences between various hosting options
Cloud hosting started as a simple storage solution that developed and grew over the years. It offers cost efficiency, security, easy management, scalability, and reliability.
There are different ways to deploy cloud services – on a public, private, or hybrid cloud, but also a self-hosted option called on-premises. Let's dive into a short description of each:
Public cloud
A public cloud provider makes resources, such as virtual machines, applications, and storage, available over the internet. Public clouds are multi-tenant architectures that allow computing resources to be shared among multiple tenants.
Piwik PRO uses Orange Flexible Engine, Azure or Elastx servers to accommodate customers who choose cloud deployment for Piwik PRO Analytics Suite.
Private cloud
A private cloud provides services tailored to the needs of a single organization. A private cloud has similar benefits to a public cloud but uses dedicated resources.
Piwik PRO offers over 60 locations of Microsoft Azure and European-owned Orange Cloud in France and Elastx in Sweden.
Piwik PRO offers two private cloud options:
A dedicated database that shares server resources between customers but keeps visitors' analytics data physically separated.
Dedicated hardware that keeps all server resources and databases storing visitors' data physically separated and dedicated to a single organization.
On-premises
An on-premises setup, also called self-hosted, allows clients to implement databases and software on their own servers. This means understanding where the data is stored, how it's handled, and who has access to it. With this type of hosting, clients get complete control over data, guaranteeing better security, efficiency, scalability and support.
Piwik PRO offers an on-premises model where clients use their cloud subscription with one of our certified providers – Azure, Orange Cloud or Elastx.
Hybrid cloud
A hybrid cloud architecture combines public and private clouds with on-premises infrastructure. It allows data and applications to be shared flexibly and securely, tailored to meet diverse organizational requirements. Implementing a hybrid cloud, however, requires significant resources and time.
This type of hosting is not available from Piwik PRO.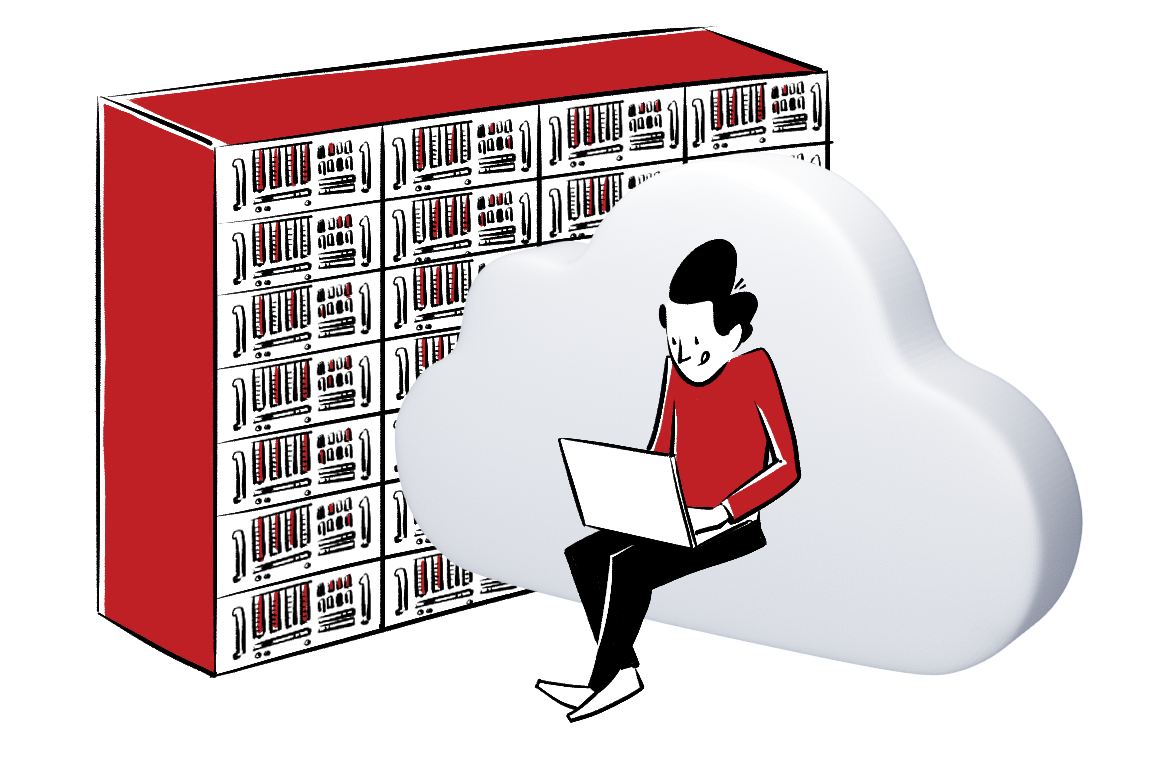 What is a dedicated database
A dedicated database is a type of cloud-based solution that provides dedicated and entirely isolated storage for sensitive data. At the same time, the remaining server resources are shared. This solution provides you with separate virtual machines (VMs) that store analytics data about your visitors.
Such a configuration ensures that tracked data is stored and processed on individual VMs. It reduces the risk of data breaches or unauthorized access to sensitive data, allowing businesses to focus on their core operations. Also, keeping the reporting resources dedicated to your needs assures optimal performance and reliability.

Piwik PRO uses its own keys for data encryption by default on its Azure and Orange clouds.
Additionally, we plan to add a Bring Your Own Key (BYOK) option for a dedicated database on the Orange cloud in the near future, allowing customers to encrypt analytical data with their own keys.
How can a dedicated database benefit your organization
Choosing a dedicated private cloud database brings many benefits for companies, including:
Decreased costs – A dedicated database option is cheaper than completely separate hardware. It keeps your visitors' data dedicated to your needs, which makes it an ideal solution for companies that want the benefits of a database solution without the high costs associated with owning and maintaining hardware. Effectively, this solution provides the perfect combination of price and separation between public and private cloud.
Increased security – A dedicated database also guarantees that your sensitive data is stored and processed in completely isolated resources, providing an additional level of protection. It's a great combination of private and public cloud features. At the same time, the remaining server resources are shared. This ensures that the computing power required for running applications is available, but the resources dedicated to visitors' data are completely isolated.
Compliance with privacy laws – By choosing a dedicated database for your hosting, you comply with privacy laws and local data residency laws. The resources are shared, but the database is separate. 
Easy access to data – A private cloud enables any employee in an organization to access it from anywhere at a time of their choosing through the shared resource. It requires only an internet connection, a web browser and a dedicated account, which is similar to accessing a public cloud.
Total control over sensitive data – A dedicated database private cloud gives you complete control over storing analytical data about your visitors in an isolated infrastructure.
Improved performance – A dedicated database improves performance by ensuring more efficient and secure access to data.
Piwik PRO dedicated database – a perfect solution for strengthening privacy compliance within your organization
Piwik PRO recommends a dedicated database type of private cloud to anyone who wants an additional layer of security and more dedicated resources. It's a solution particularly suitable for small businesses that care about privacy, but also for companies that handle sensitive data, such as in the healthcare or government sectors.
Businesses choosing a dedicated database should be aware of the possibility of a moderate price increase. But in return, they are sure that their data is secure and private, and they can benefit from the scalability and cost-effectiveness of a cloud-based solution.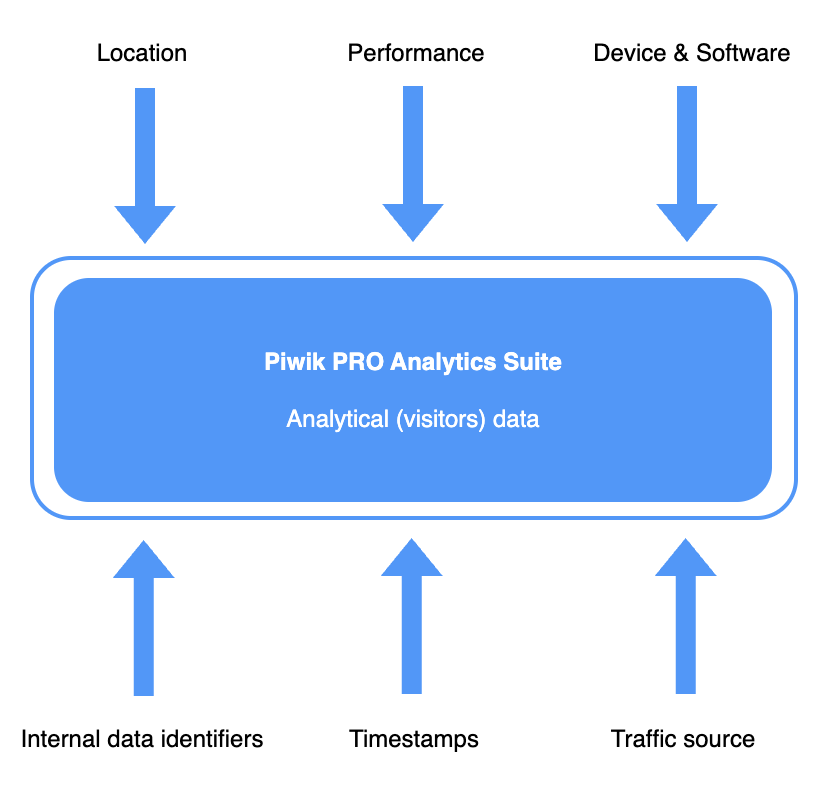 Moreover, a dedicated database is regularly reviewed to guarantee proper capacity and processing power. By not differentiating between public and private cloud service-level agreement (SLA) levels, businesses can be assured of the same degree of reliability and support regardless of which solution they choose.
Piwik PRO's dedicated database is ideal for businesses looking for a secure and private way to store and analyze their data. This option guarantees companies can benefit from a reliable environment with the perfect combination of security and scalability. Businesses can focus on their core operations by choosing a dedicated database, knowing their data is safe and secure.