We're delighted to announce the launch of the updated Piwik PRO Analytics Suite 11.0. As of December 12, 2019, all our customers will have new functionalities to try and get more benefits out of improved ones.
We are consistently working to deliver new enhancements, polishing existing features and fixing bugs so you can benefit from our product faster and easier.
Here's the full overview with all the details of this new release.
Explore User Flow with upgraded Piwik PRO Analytics
The latest rollout introduces a powerful feature called User Flow. That means you'll be able to trace the full path users take across your website or application to accomplish a certain goal. This could be signing up for a newsletter, making a reservation or requesting a demo.
That will allow you to discover whether each step seamlessly leads users to the next or if some serious obstacles are blocking them. User Flow offers a great way to assess your sales funnel, discover where it's leaky and address issues on the spot.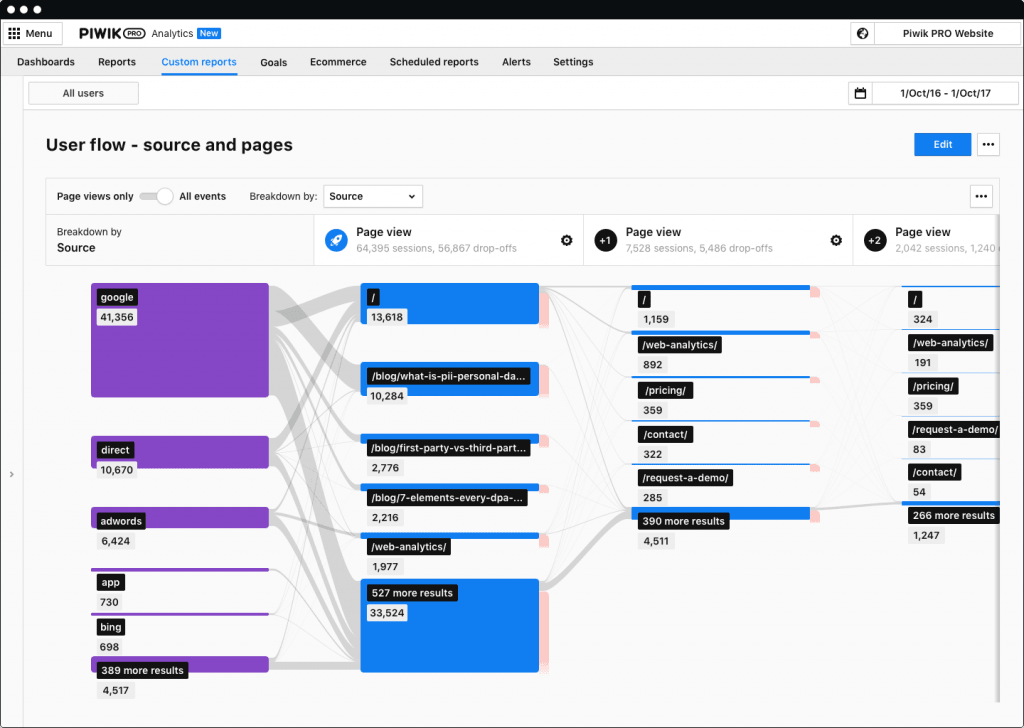 Improved Piwik PRO Platform
We realize the importance of the security of your software, especially if it handles personal information or user requests. To help you tighten control over it, now you can limit user access to specific modules within the Analytics Suite. You can be sure that only the right people with approval use Tag Manager, Consent Manager, or any other tool in the stack.
Enhanced Tag Manager
Setting up tags, triggers and variables then adding them to your website might be time-consuming, especially when you change them or frequently introduce new ones. To help you out and save time you can now import and export snapshots.
Once you've got the proper configuration and tried it out on a testing platform, you can save it and implement it in production or another environment.
Refreshed Consent Manager
Last but not least, we have included some tweaks to Consent Manager to keep up with regulatory guidelines and improve the product. First, a new button labeled "Reject all data uses" has been implemented on consent form templates. That was a necessary modification to address recent legal rulings regarding consent requirements.
Next, we've added a list of consent categories to form templates. Now, without expanding it you see all the data processing purposes you ask users about on the first screen.
To get the complete record of all updates to the Piwik PRO Analytics Suite, have a look at our changelog.
Conclusion
The December release might not be as flashy and impressive as previous ones but it's crucial as it shows that we're keeping tabs on legal changes across the data privacy landscape. All that so you can be confident that the software you use is compliant.
However, we're still searching for new ways to enhance our product and adding new functionalities to help you reach your business goals easier and smoother. So stay tuned for the next wave of upgrades, and if you've got any questions at all, just…