The focus of financial marketers lies in the number of new accounts opened. Acquiring new customers is often the key strategy point for many companies, not only banks. The question is what's next? Are your customers using their account actively? Gaining account usage insight is crucial since acquiring a new account alone doesn't guarantee expected profits.
Based on research, financial organizations lose about $66 per year for every dormant account and only 45% of checking accounts generate reasonable revenue.
So, how can you ensure your customers actually use their account actively? By optimizing the onboarding process in online banking. In other words, helping your new customers get familiar with your product and engaging them more so they use it regularly. In order to achieve this you need to know how people interact with your product. This is where product analytics comes into play.
Also, as stated in Digital Banking Report, less than 50% of financial organizations have a structured onboarding process. Meaning there's no outreach after a new account goes live.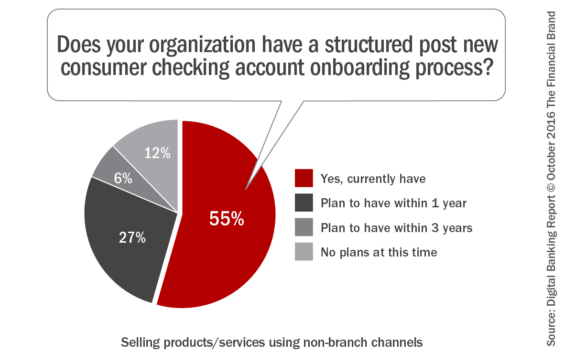 Whether your organization faces a similar problem or just needs to see better results, we're here to help you out. You'll find some advice on how to optimize the banking onboarding process so your customers utilize your product more often and you get higher retention. These four points presented here are somewhat interrelated, but only some or all can apply depending on where you are in your digital transformation.
5 Major benefits of optimizing the onboarding process for online banking
Banks face numerous challenges in maintaining a strong market position. One of the ways to improve the situation is to make customers happy, address their needs at the right time, with the right offer. In other words, make sure you have an effective onboarding process of new customers in place. This will significantly enhance customer satisfaction and create a strong engagement strategy. But that's just the beginning.
If you're not sure whether you should devote additional time to improving the onboarding process, let's look at some benefits in doing so:
Improved customer loyalty: Successful onboarding processes propel customer satisfaction, retention, referrals and sales numbers. Onboarding is also presents a great opportunity for cross-selling.
Higher retention and profitability: Ensure that the first impression with the account, a part of the onboarding package, is great. A great first impression will prompt new customers to use accounts more often and increase customer retention. Also, to have satisfied and engaged customers you need to keep an eye on some critical points to fix them on the spot. Customers who actively use your product have a significant impact on your organization's profits.
Enhanced operational efficiency: By introducing digital processes across all business areas you reduce manual work and increase accuracy.
Better insights: The onboarding process is a great way to gather customer information from the branch as well as digital data before and after a purchase. All that, merged into a single record allows you to better understand your customers and their expectations.
Risk mitigation: The sooner you create a 360-degree customer view during the onboarding process, the sooner you'll have a high quality audit log of customer's actions you can maintain. You can easily identify e.g. higher risk activities, and ensure compliance to the internal rules.
1. Convert business requirements into analytics KPIs
When optimizing the onboarding process a good place to start is by minimizing the time it takes to onboard a customer. The longer it takes to onboard a customer the higher the chances are of them looking for other options, outside of your bank. This is another challenge banks are facing. According to Digital Banking Report 2017 Account Opening and Onboarding, some banks are even losing 90% of customers with newly opened accounts.
That's why your focus should be on improving user flow, clearing all the bumps in the road, and enhancing the UX of your online platform. To help you out a bit, here are the key KPIs you need to measure to make it all work:
abandonment rate of the whole onboarding process
success rate (conversion rate) of the whole onboarding process
number of interactions needed to complete onboarding
abandonment rate or exit rate on individual onboarding steps
However, as we already mentioned, getting a customer to open a new account is only the halfway point when it comes to success. To get from the halfway point to the finish line you need customers using your product frequently from day one and signing up for additional services like mobile banking.
But that's not all. You want to become your customers' primary financial institution, so they'll perform all their transactions via your bank. Simply put, customers move their direct deposit account over from a different bank just as they're getting a new account.
To assess engagement, you should pay attention to these KPIs:
rate of new customer downloading & installing mobile application
average daily or weekly number of logins into account
average daily or weekly balance checks
rate of new customers who move their deposit after opening an account
adoption rate of debit cards
adoption rate of features and products available for individual customer
adoption rate of automatic transfers, alerts
adoption of saving accounts and other available subaccounts
2. Apply technology to refine the onboarding process
From a technical standpoint, tracking onboarding for online banking resembles product analytics since E-banking platforms are in fact a type of digital product with secure customer areas.
And as your starting point you should prepare a tracking plan. It gives you a wider perspective, ensuring you include all business requirements and that you set up your web analytics software correctly.
So, let's say you want to track engagement KPIs like adoption rate of functionalities and products available for an individual customer or rate of new customers who've set up direct deposit after opening an account. Then, you should use events, ones typically applied to tracking unconventional actions people perform with the product.
The metrics can be complex as customers engage with your product on different levels. If you want to track them and the adoption rate, you would need more than standard metrics and dimensions. Your ally for this task is scoring mechanisms provided by software like customer data platform (CDP).
But what exactly does it mean? So, scoring mechanisms attach a numerical score to every action and interaction the customer performs when they use the online banking platform. Then, the customer gets rewarded a number of score points for reaching every milestone in the onboarding flow. So they're using new features and products, or finding new options with their new account.
This way you can define different score levels for different phases of the onboarding process. The customer who is halfway through the onboarding process should have between 20 and 30 points.
Thanks to scoring points, you can track the adoption of individual products and features available in the account. It enables you a detailed analysis helping to refine the platform's UX.
Scoring mechanisms also help marketers and sales representatives to identify leads that are ready to move to sales and leads which require some more nurturing.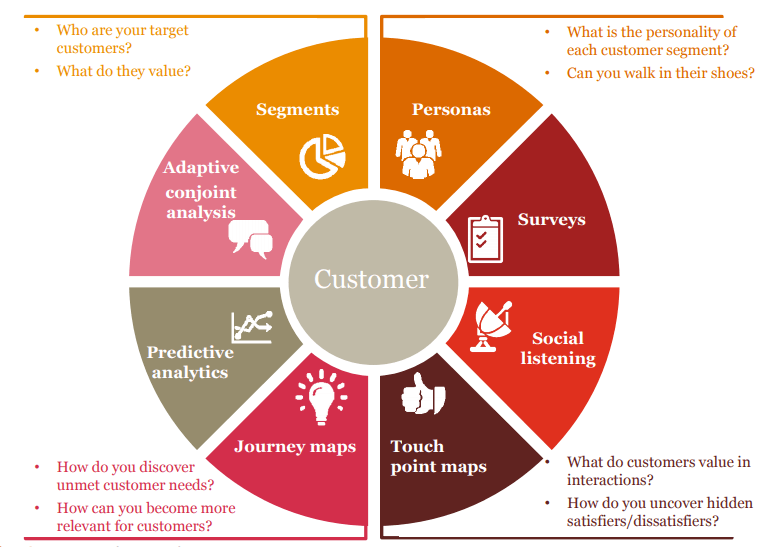 When you decide to apply this method of tracking user flow in the onboarding process you need to include assigned score points to individual interactions and events.
This is also a good moment to assess the value of particular interactions during the onboarding.
Think about customer engagement and which actions carry more weight when it comes to engagement. Is a customer more engaged when they set up automatic transfer or automatic alerts? Which of these actions should get more scoring points? We will cover how to use scoring points in detail a bit later.
3. Create reports and visualizations of onboarding flow for banking
Onboarding is an intricate process. To improve its flow you need to visualize it. It helps you see the customer's actions from different angles and with a wider perspective. Data itself won't give you the whole picture, you need context.
Since it's an ongoing process the experts from the Financial Brand recommend taking into account new households along with the current customers that sign up for a new account.
That is, you should perform onboarding processes for all types of accounts, deposits, loans, investment services, small business relationships. You can create them for other services like online banking, mobile banking, billpay, P2P transfers and mobile deposit.
In such a case, to make your visualizations clear and more efficient, you need to prepare an onboarding flow for every single product and every customer segment. You could, for instance, build a segment for enterprise, individual, small business, enterprises, investors, farmers, students and so on.
Ultimately, you need to create separate funnels and flow reports for every onboarding process.
Depending on what your organization offers, you could have onboarding flows for:
new online account
new credit card account,
new saving account,
other products like loan, mortgage, insurance etc.
Once you know what you would like to include in those flows, it's time to dive a bit deeper. You can present them along with the onboarding processes by using classic funnel visualization reports, namely vertical or horizontal ones.
Keep in mind that each funnel report should allow you to segment customers. Otherwise the report won't fulfill its full purpose and the data you get won't tell you the whole story.
Simplify the banking onboarding process
As we've mentioned before, you need to reduce the onboarding time. One way to achieve this is by simplifying the whole process, helping customers to navigate more easily. Reduce unnecessary distractions and work on improving various functionalities.
But first, look at the way your customers interact with your site or mobile app. This lets you assess if different stages of that process are simple or rather difficult.
Also, take a closer look beyond the website or app interactions, Check what's the abandonment rate on specific pages. Dig deeper and monitor the customers' service calls, social media discussions and in-branch engagements to better understand the challenges that new clients may face.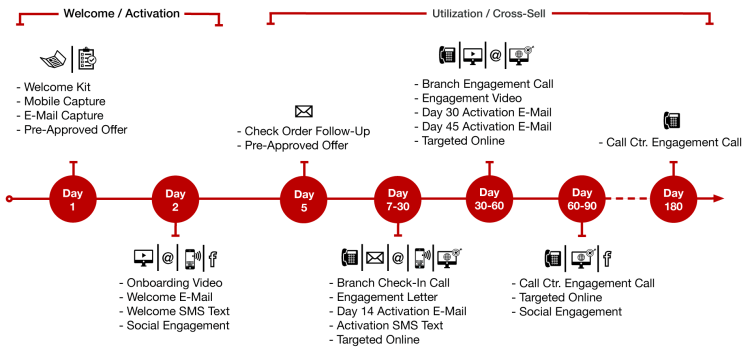 4. Optimize onboarding flow with the data you captured
If you're seeking the main differentiator for large organizations, also financial ones, then it's definitely customer experience. And that should be your focal point if you want to improve the way your banking customers get through the onboarding phase.
Start with basics, like checking the abandonment rates at different stages of the process. That should come really easily if you presented your onboarding flow using one of the funnel visualization methods.
When you find that at a certain stage a lot of users get stuck and leave, it means you need to do further analysis. Enrich your UX research with some extra data from mouse scroll and mouse click reports. You could employ for that job some additional tools or set up additional events dedicated to tracing mouse activity.
Then, you should find out which customer groups struggle during onboarding. Here, advanced segmentation capabilities of your reports come in handy. They let you closely watch particular customer segments and find roadblocks so you can fix them at once.
Also, while you work on improving the onboarding process you should consider the different levels of customers' technical skillset. Maybe some of them would welcome extra assistance. Such information is crucial and can be reflected in scoring levels and created audiences in CDP. Then, your customer support team can reach out to clients, who got a lower score via call, email, livechat, and help them get through that phase more smoothly.
Find out why prospects turned into your customers
When you design an effective onboarding strategy, you need to know "why" your prospects became customers, recognize "Committed" (those who are 100% with your brand), from "Tire Kickers" (come for your offer, but rarely buys). If you need some guidance, then acquisition data should help you out.
Offer – How diverse was your offer. Was it the motive to become a customer?
Interaction history – How many times did you have to contact the prospect? Consider efficiency of different communication channels, and timing.
Source – Did customer come through display or search ad, or direct marketing?
Such knowledge helps you more precisely segment your customers, address their needs more efficiently and better direct them to their goals across the onboarding.
Employ scoring points to measure customer's level of interest
Thanks to tracking customers behaviors and applying scoring mechanisms you can measure how well customers know your product and how much it sparks their interest. With CDP you can build precise audiences based on the onboarding stages and implement various strategies to inspire users to become more active.
Because of that, you need to define scoring criteria. Let's say, your prospect clicks a link in an email about a product discount. You should score it higher than one when they click on an industry link, because the product link implies buying intentions. That will also allow you to distinguish between active and latent buying behaviors and adjust your scoring.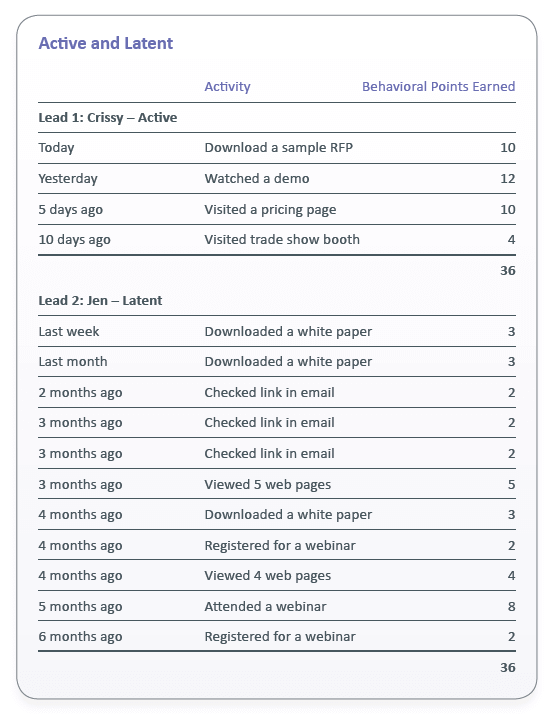 That's why your new customer starts their journey with 0 points as they haven't used much of the banking platform. It's a good time to send a trigger to your emailing platform and send onboarding welcome and educational emails.
In such manner you can show appreciation for choosing your bank and set customers on the right track to learn about platform's benefits. Also, you can provide customers with an onboarding action plan that maps the timelines for messages and goals they will work towards.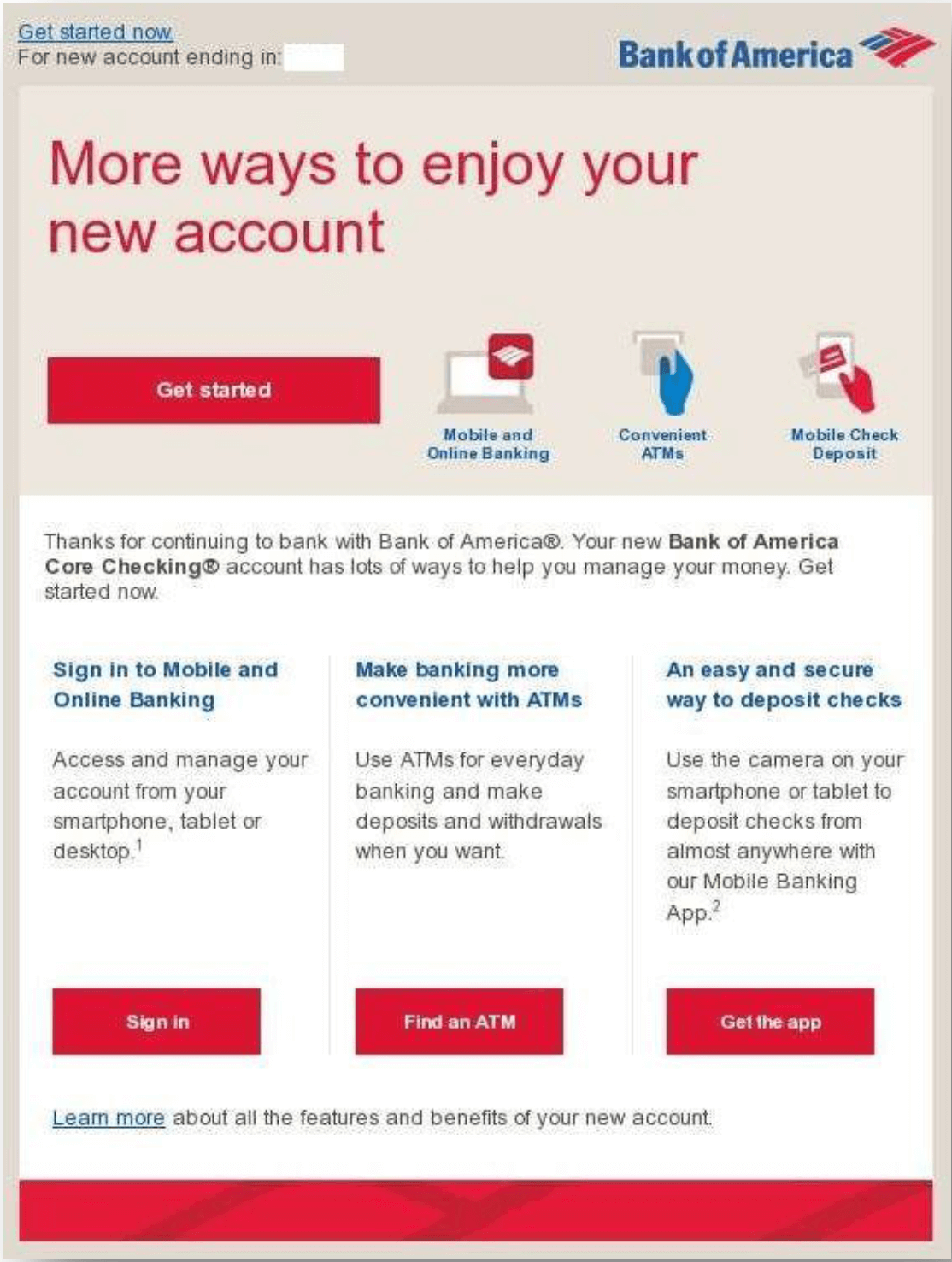 The more that account holders interact with your banking platform and take advantage of its various functionalities, the more points you can grant them.
For instance, 10 for setting up automatic transfers and importing transfer recipients from the old bank account. As the score increases, you can move a customer to a new audience, like 'Customers in the middle of the onboarding process'.
As customers switch their place across different audiences you can send them different messages, via pop-ups, banner notifications or emails, helping them find new, more complex possibilities of the platform. Finally, you can apply cross- and upselling campaigns, increase the adoption rate of other financial products available from the account level.
Conclusion
Because of the increasing expectations from customers and hardship to differentiate services, banks and other financial institutions need to improve their strategies to grow their base of loyal customers. With the help of technology like web analytics and CDP banks can offer a smooth onboarding process through removing all the obstacles, clearing the way to great customer satisfaction and increased retention.
We realize that this post might not address all the issues regarding such a complex strategy so if you'd like to get more questions answered, just reach out to us and we'll be more than happy to help.