Piwik PRO Analytics Suite 15.5.0 is now available. It introduces many improvements and updates, but the biggest one is a new integration with Tableau, the popular business intelligence and visualization platform.
It's been possible for years to export data from Piwik PRO to Tableau, but this new integration makes it even easier. You can now create a more direct connection to Tableau without digging into manual data exports or API calls. You can also quickly refresh any Piwik PRO datasets already in Tableau. See the details of how it works in this help center article.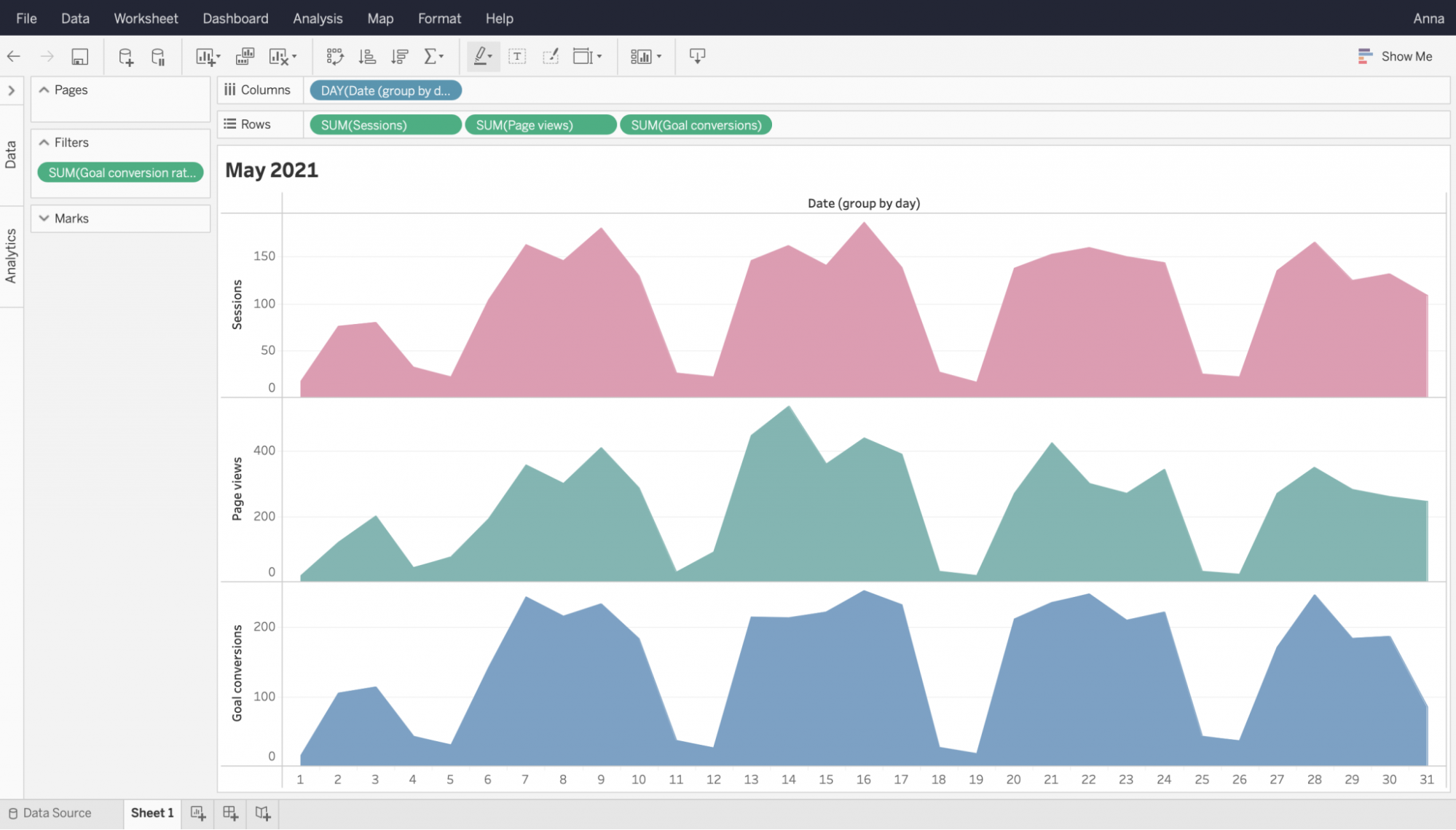 We're big fans of data-driven decision making, so it's exciting to have more ways to analyze and visualize data from Piwik PRO. We've put a lot of work into our own reporting engine for just that reason. Being able to integrate with an industry-leading business intelligence platform offers even more possibilities for exploring, understanding and acting on data.
We recently did a webinar about the best practices for data visualizations – with examples from the world of web, mobile and product analytics. Watch the full recording here.
Tableau has been around since 2003, leading the way in data democratization – making data-driven decision making accessible to more people. The platform makes it easy for users to ask questions of data, sometimes by literally typing a question, and get quick answers. That kind of accessibility is also built on top of a powerful data analytics engine. Piwik PRO users exploring their data with Tableau won't run out of ways to visualize and present data anytime soon.
This integration comes on top of others already available with Piwik PRO, such as those for Google Ads, Google Search Console and SharePoint. Piwik PRO Analytics Suite also offers unlimited access to raw data, manually or through the API. While this allows for an infinite number of integration possibilities for users, we're still planning on adding more and more automated integrations like this latest one with Tableau. By creating quicker integrations with the software Piwik PRO customers use most, we hope to save our customers time and make our platform more easily accessible to a larger number of users.
If you're interested in data exploration and visualization, you should also know about the report types available within the Piwik PRO platform. Here we've described 12 that we find indispensable in our own work. We're also adding new report types all the time. For example, multi-channel attribution reports were a notable recent addition.
Find the best platform for your next analytics project with our comparisons:
Piwik PRO vs Google Analytics 360 →
Piwik PRO vs Adobe Analytics →
Piwik PRO vs Matomo →