We have exciting news to share with you. We're rebuilding our Customer Data Platform (CDP). The new version of the module will provide easier data imports, advanced behavioral audiences, and more options for activating data.
The updated platform will give marketers and product teams even more methods to integrate, segment, and act on first-party data throughout channels and platforms. This will help them ensure a personalized experience at every stage of the customer journey – from acquisition through engagement to retention.
What will remain the same is our focus on data privacy and security. The platform will allow users to govern which pieces of data go in and out of the CDP and adjust audiences to visitors' privacy choices. Finally, they can choose data hosting that satisfies the applicable privacy laws and their internal data protection policies.
The release of the new CDP is planned for 2023. Read on to learn the updated Piwik PRO Customer Data Platform details.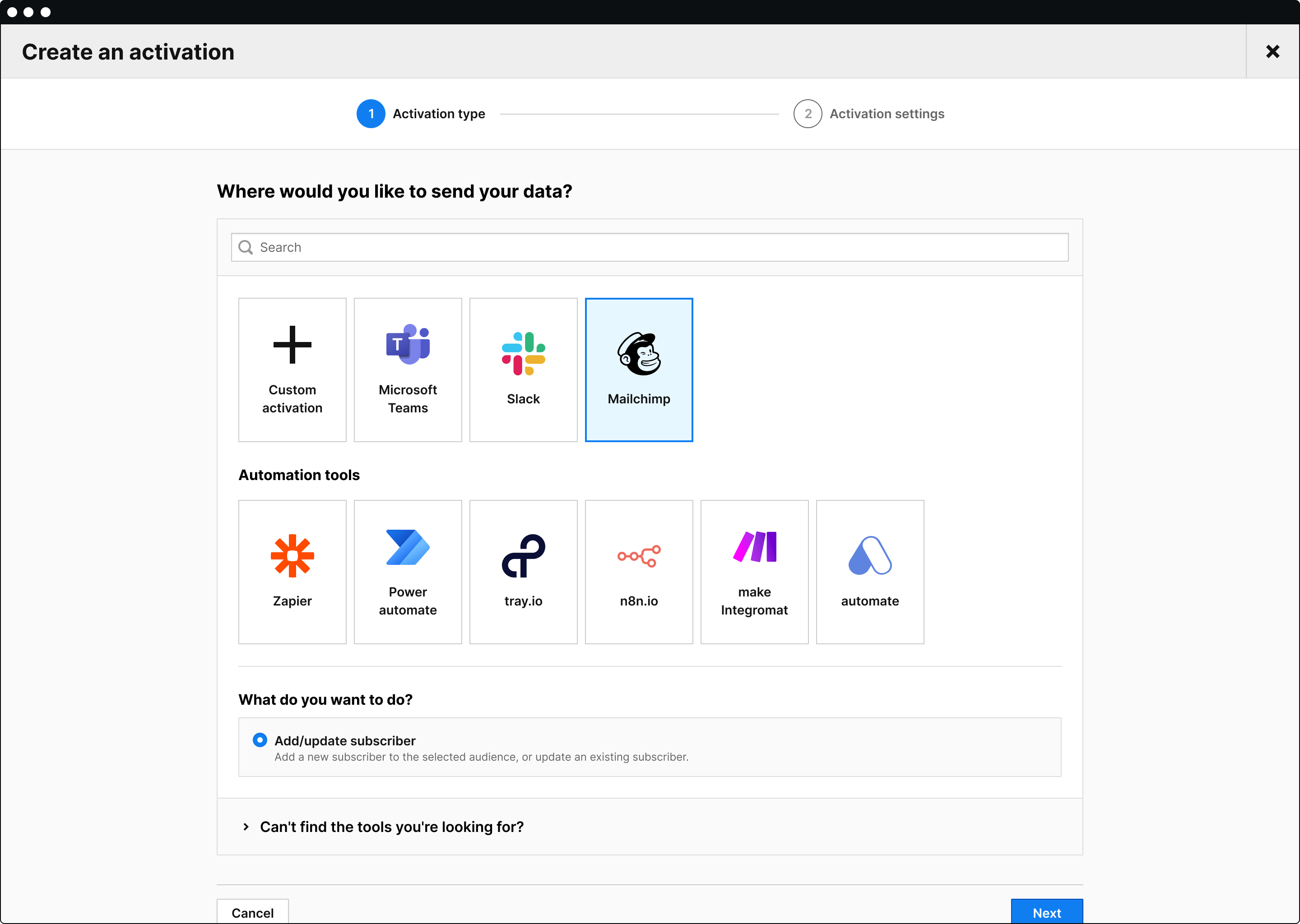 Customer data platform as an alternative to big tech black box systems
The demise of third-party tracking brought by new privacy settings in browsers and data protection laws worldwide changed how companies do marketing and advertising.
Tech giants, which until recently specialized in intrusive ads, are now shifting their focus to first-party data. A great example of this shift is closed advertising ecosystems known as walled gardens, offered by Google, Facebook, and Amazon.
While the solutions give vast monetization opportunities, they lack transparency in measuring and reporting data. That makes it challenging to analyze and improve the performance of your campaigns run inside walled gardens.
But gated ad ecosystems are only one of the options for companies wanting to do effective and compliant marketing. More and more businesses are investing in CDPs to rely on their own data sources. According to statistics gathered by the Customer Data Platform Institute, in 2017, only 1 in 10 companies were deploying a CDP, but in 2021, nearly 1 in 4 were using one.
Introducing the updated Piwik PRO Customer Data Platform
Piwik PRO has been developing its Customer Data Platform for over five years. The recent update to our CDP focuses on giving marketers and product teams even more possibilities for integrating and leveraging first-party data throughout their marketing tech stack.
The key functionalities of the module include the following:
Easy data imports from your CRM, ecommerce platforms, data warehouses, and other tools using incoming webhooks and automation tools.
Native integration with Analytics, ensuring a steady stream of valuable user data thanks to built-in integration with web and app Analytics.
Native integration with Tag Manager to trigger tags for remarketing ads, A/B testing, on-site retargeting, personalization, and other tools in real-time.
Native integration with Consent Manager for respecting consent given by users and adjusting audiences to visitors' privacy preferences.
Rich customer profiles, which allow connecting visitor data scattered across channels and touchpoints into unified customer profiles.
Audiences built around user traits and behaviors to segment your clients and visitors based on any conditions, including demographic and behavioral data.
Vast data activation possibilities that let you send selected user attributes to 1000+ destinations through webhooks and automation tools – CRM, ad platforms, email marketing tools, internal communication channels, and more.
Privacy settings that give you complete control over the quality and granularity of customer data, with detailed import and activation logs.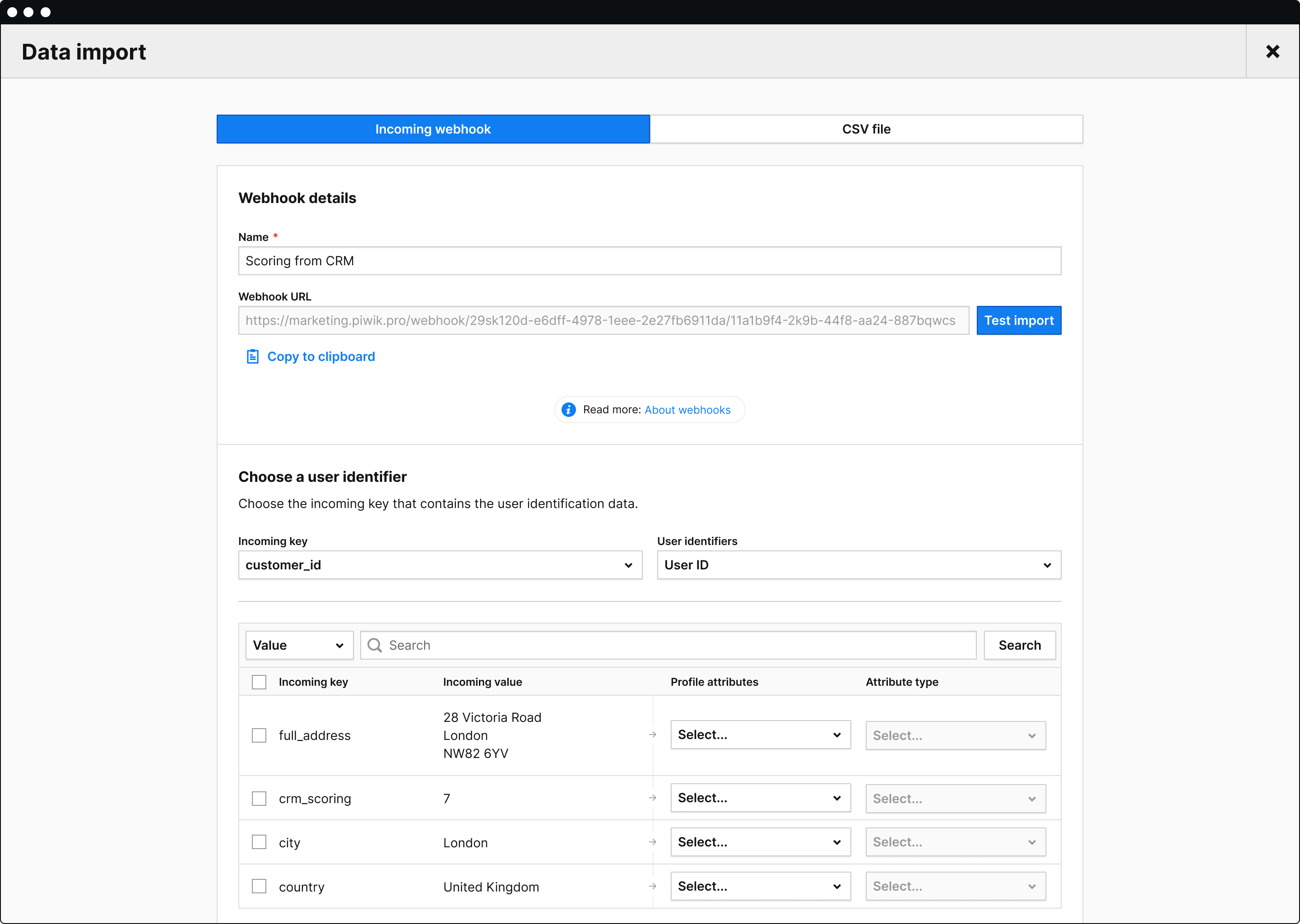 What sets Piwik PRO apart from other CDP vendors is our technology-agnostic approach. Instead of providing built-in marketing automation and personalization tools, we ensure that users can easily activate their data in the best-of-breed marketing platforms they choose.
This way, they can create a tailored data ecosystem and avoid the risk of vendor lock-in.
Piwik PRO Customer Data Platform: Plans for the future
A new Customer Data Platform is currently in the development phase. We worked closely with clients who applied for the early adopter program, gathering their feedback to ensure the new features satisfy their needs and use cases.
I had the opportunity to explore the new features of the Piwik PRO CDP during the demo sessions with product managers. I'm very excited about the upcoming changes in the module. We're looking forward to leveraging the new functionalities and delivering an even better customer experience.

Michael Holzinger
AdTech and Analytics Expert at Moser Holding AG

If you'd like to learn more about the capabilities of the updated module, here you can find materials that describe it in more detail:
If you want to see the new CDP in action, contact us. Our team will gladly show you a personalized product demo.