Imagine a visitor to your site sees an ad promoting great sales for online courses. But when they come to your site, they only see a small discount on an accounting training course. Or they get an ad for spring jackets, but after clicking it they land on a page full of outerwear and get lost looking for the collection from the advert.
This could happen to you if your landing page doesn't match the message in an ad. What happens next? Irritated and confused visitors simply bounce off the site, and maybe they never even come back. That's seriously bad news for your conversion rate.
The good news is, you don't have to follow this script. How to stay on track? Use Message Match Report to be sure new visitors get what you've promised with your ad.
To provide great user experience, your tactics should include a conversion scent. In other words,
maintaining a consistent connection between your source ad and your landing page. Strong conversion scent ensures that visitors to your landing page get exactly what they expect to find. And that increases conversions.
Before you even start trying to fix something on your site, you've got to put in the legwork of applying analytics. Here we'll help you out with setting up a Message Match Report and getting the most out of it. It's the surest path to keeping your promises and retaining visitors on your site.
What reports tell us
First of all, keep in mind that analytics won't necessarily tell you why a given problem happens. But it does tell you a whole lot about what you need to focus on.
The Message Match Report tells you:
if there's some kind of a message mismatch between marketing channels and a landing page,
if there are specific landing pages that don't work well with particular marketing campaigns, and
if there are marketing campaigns and channels sending traffic to the wrong landing pages.
Long story short, the overall goal of the analysis is to spot landing pages that don't keep the promise of the ads from marketing campaigns. For instance, when ads promise free delivery but there's no information about it on a landing page.
Free Comparison of 5 Leading Web Analytics Vendors
Compare 40 Variables of 5 Leading Enterprise-Ready Web Analytics Vendors:
Download FREE Ebook
Also, you'll be able to find marketing campaigns targeting the wrong people or discover when ads copies that are just empty clickbaits and don't fulfil the promise.
Today, we'll present you two cases we've analyzed to help you out and show you how you to discover message mismatches, which can be serious stumbling blocks for conversion.
Take advantage of the Message Match Report and find pages leading visitors astray
Once you know what can you achieve with the report, it's time to set it up and make good use of it. Let's get to it!
Case # 1 Online Store
First of all, it's better to use an Explorer table so you can better drill down in your analysis and get the bigger picture.

Step 1. Select the right metrics
From the metrics list, choose the ones that fit your purpose and place them on a drag & drop placeholder:
Entries
Average unique views in session
Average time on page
Goal Conversion rate (applicable if conversion goals are being already tracked)
Step 2. Choosing dimensions
Next, pick the essential dimensions options and place them on a drag & drop placeholder:
Session entry URL
Source / Medium
Campaign name
Campaign content
Here's what the whole setup should look like:

Step 3. Watch out for high bounce warning signals
Just a finishing touch. Click the Entries label to sort your sites from the ones with the highest traffic to those least visited.
When the setup is done, you can move on to analysis. Look for landings or URLs that have exceptionally high bounce rates. These are pages where the Bounce rate exceed the average bounce rate for the website as a whole, and where conversion rates are below the average value for the entire website.
Now, have a look at the results: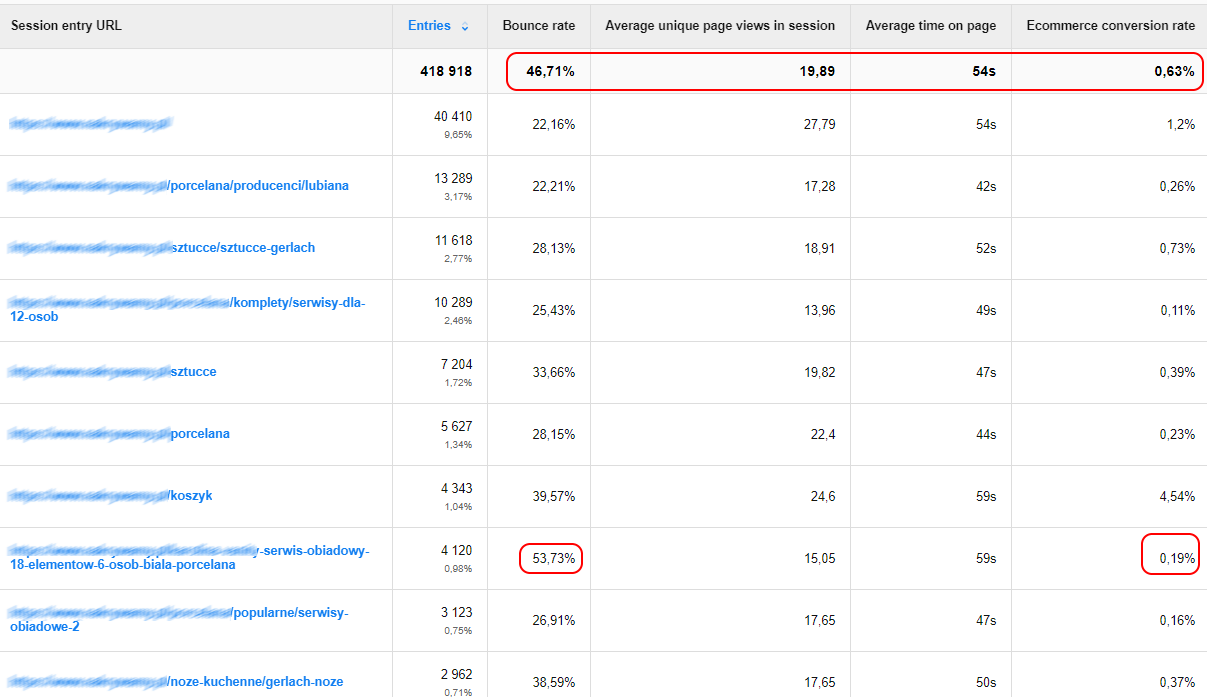 With just a glimpse you can spot some warning signs. So why does this exact page call for special attention? For three reasons:
It generates a considerable amount of traffic. This means it's a very popular entry point for the website
The conversion rate on this particular site is 0.19%, which is much lower than the website average of 0.63%.
The bounce rate for this page is also significantly higher than the average value for the whole website. In the given example the average bounce rate is 46% and the bounce rate for the analyzed URL is 53%. That's an almost 8% difference.
This analysis lets you locate conversion issues on your website. Then you need to dig deeper to find out why it happens.
Step 4. Check if your ad's content fulfils the promise
Once you know where the problem is, you should analyze if your ad's message encourages users to click through to your landing page. In other words, see if your marketing campaign includes the message match, a concept that Oli Gardner explains:
message match is the idea of matching the pre-click message to the post-click message on your landing page, with the goal of making people think the made a 'good click'
Oli Gardner
Unbounce
Back to our case. Here we've got the text of an ad in a search engine snippet generated by Google: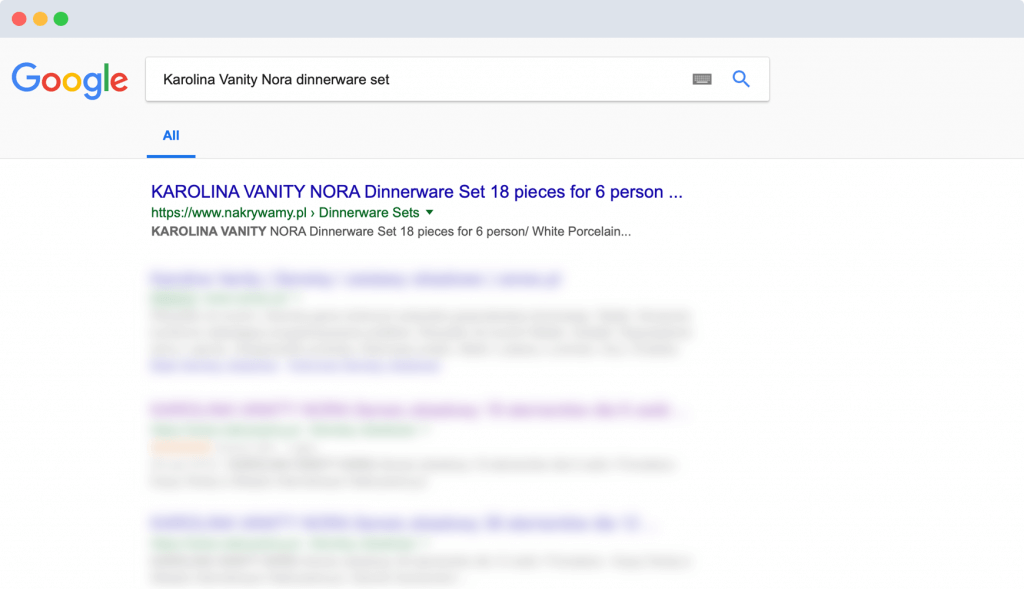 In this particular example, the title and description present a specific product, an 18-piece dinnerware set for 6 people. So far, so good.
Now let's check how relevant the page's content is compared to the search result snippet.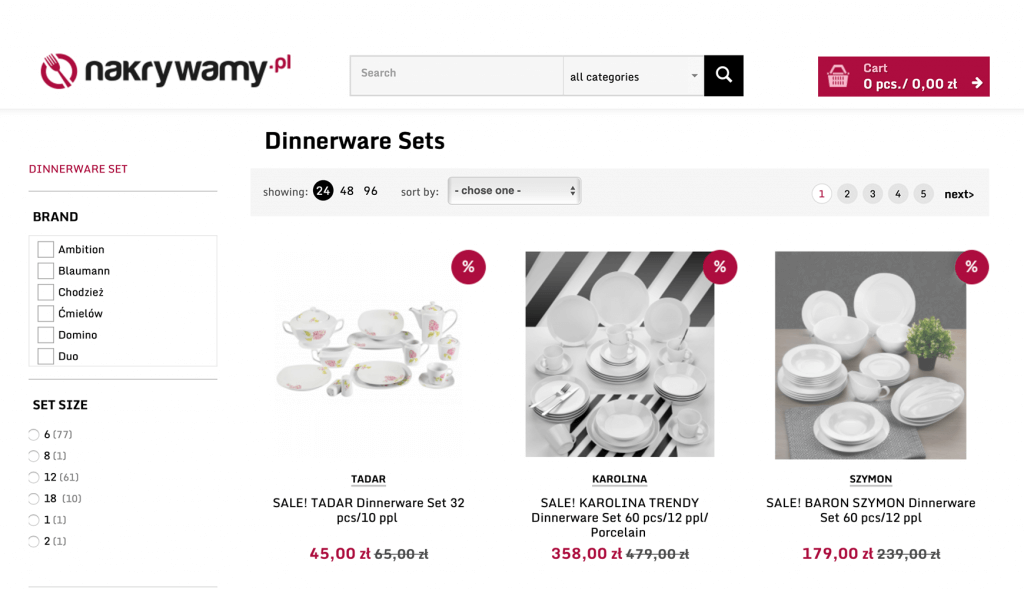 The snippet would make you expect to land on a site with one particular Karolina Vanity dinner set. Unfortunately, the user arrives at a page with multiple different sets, none of which is the one signaled in the snippet.
Step 5. Combine your insights
The total analysis brings valuable findings, so you can draw important conclusions:
The first impression is that the analyzed landing page is broken because of the mismatch between what you promised in the search snippet and the actual content
Users bounce off and don't convert because they expect particular content and they get disappointed when they land on a page with different products from the one they searched for
You can fix the problem. Direct users clicking on the snippet to a more relevant page, one that contains the snipped keywords. Here's what we think a more suitable page should look like: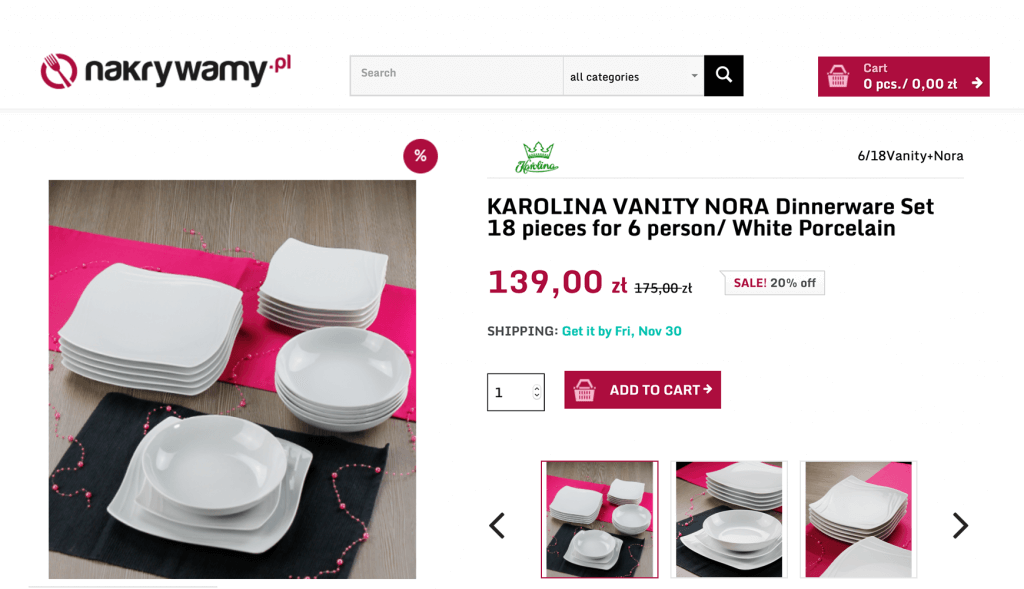 Just have a look at the snippet one more time: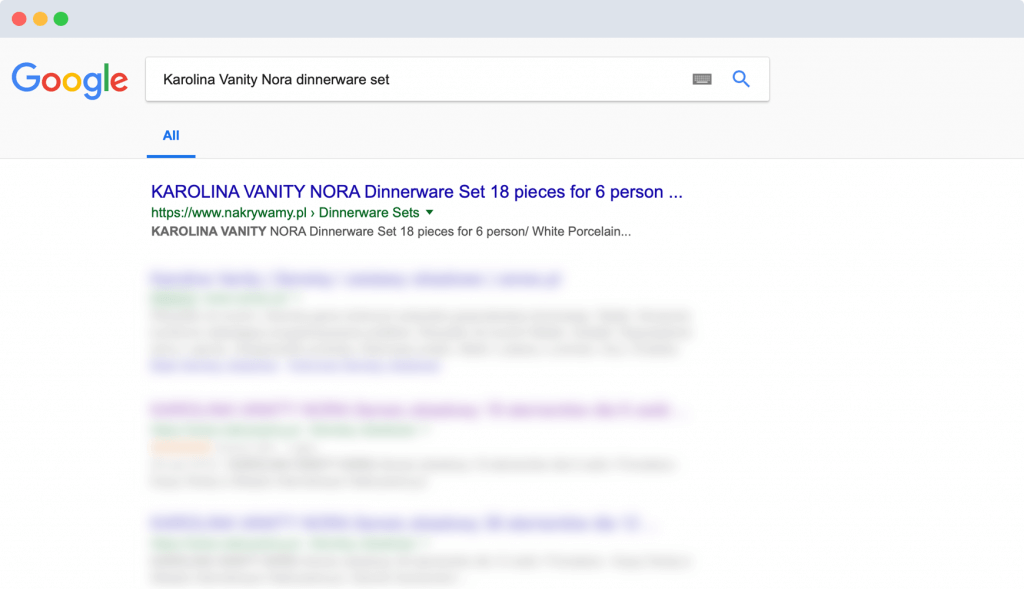 Now you have a landing page that lives up to the ad promise. The keywords from the search snippet are highlighted directly in the product name. That's how you build on the relevance between these two content pieces.
Case #2 Webinar
Step 1. Set up the Message Match report
For this case you can use the exact same setup from the previous report. As a shortcut, here's the final configuration:

Step 2. Look for high bounce rate warning signals
Ok, once the setup is done you can finally get down to analysis. Again, sort pages by Entries and off you go: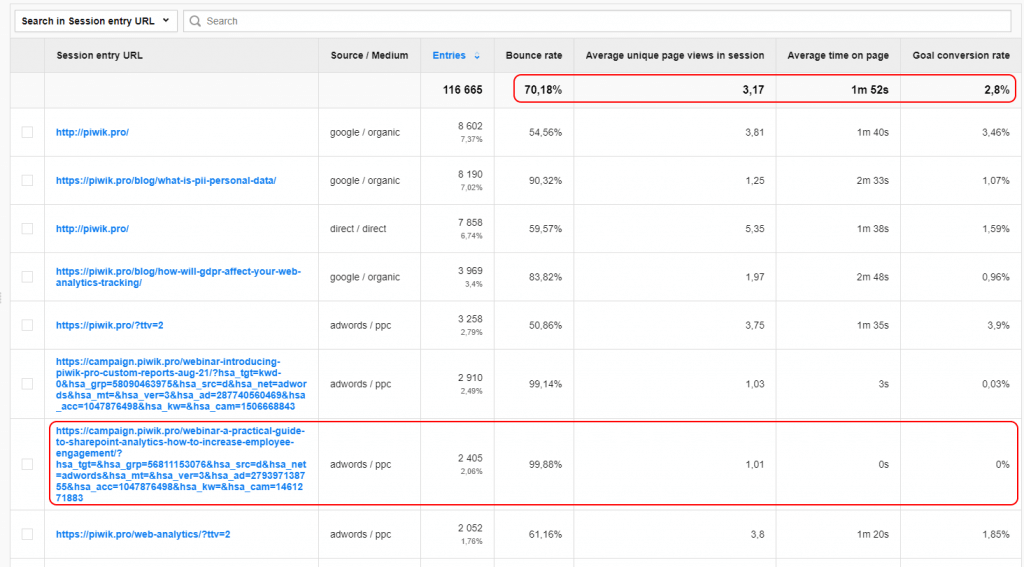 You can quickly locate the bad apple that wins the highest bounce rate contest. It's a page with 99.88% and a zero conversion rate. When compared with the average bounce rate of 70.18% for the whole site and conversion rate of 2.8%, this is nothing short of awful!
Step 3. Check if the ad copy keeps its promise on the landing page
So, you've found the conversion troublemaker. Now you need to dig deeper and find out if the message in your ad reinforces the reason to click.
First, consider our ad as an example: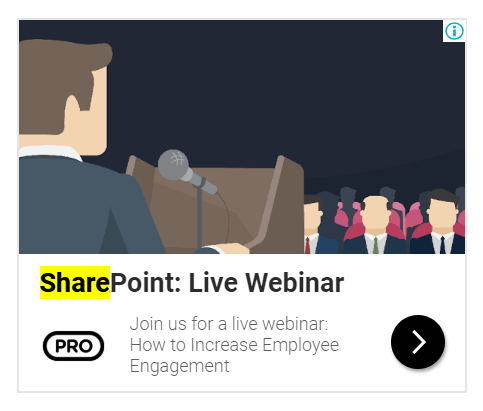 Then, move on to the landing page designed for that ad: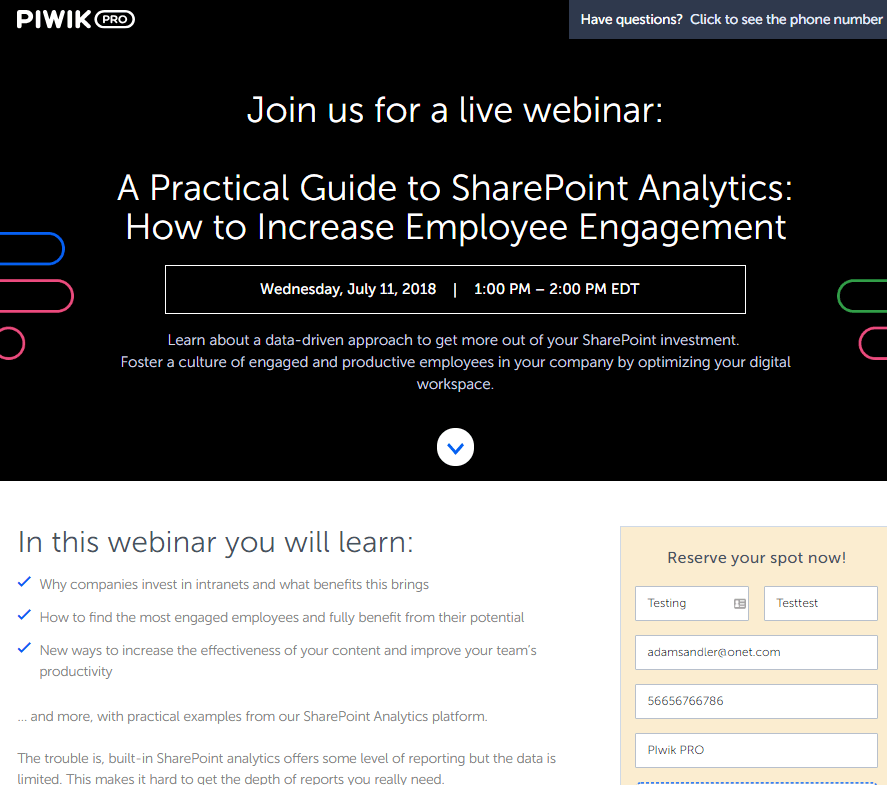 It turned out that the message on the ad and the one on the landing page don't match.
To put it more precisely, the ad promises a webinar on SharePoint and how it can help users lift employee engagement. On the other hand, the landing page headline promotes a practical guide to SharePoint analytics.
This is just one example of the numerous similar cases you likely spot while surfing the net. But you get the point. What seems to be a small mistake can have a huge impact on your whole campaign.
Free Comparison of 5 Leading Web Analytics Vendors
Compare 40 Variables of 5 Leading Enterprise-Ready Web Analytics Vendors:
Download FREE Ebook
Message Match Report – final thoughts
You put a lot of effort into designing your marketing campaigns, so it's crucial to make them work from the first step to the last. It's not enough to create a compelling ad. Your landing page must build trust, entice the visitor to check out your offer, and ultimately complement the ad's message.
To encourage visitors to take a journey with your brand from ad to 'thank you' page, make sure the ad and landing page deliver what you promise and won't play tricks on people.
Getting a handle on this is what makes the mismatch report such a strong asset. We hope that we've cast some light how you can make it work for your benefit. If you have any more questions just reach out to our team and we'll be glad to answer them on the spot.