As digital products become more present in our lives, our expectations of them rise. We don't have time for a mobile or web app that is hard to use or doesn't fulfill an important function in our work or leisure time. This means that those who design digital products need to work even harder to get their product right. This requires data.
Product developers need aggregated and user-level data about behavior and conversions to assure a good user experience. To get that data, they either need to write their own program or choose one of the many platforms available.
If you are looking for such a platform, then you're in the right place. While we can't tell you exactly what platform is right for your organization, we can help with your research.
In this comparison, we summarize the main features of five product analytics platforms: Mixpanel Enterprise, Amplitude, Heap Premier, Countly Enterprise, Pendo Enterprise and Piwik PRO Enterprise. Let's jump in.
Ready to download the full version of our comparison? Download the PDF here –>
Why product analytics?
Product analytics data isn't everything. It may not even be the most important factor shaping your product's development. It's just one part of a larger user feedback ecosystem.
Sam Tardif
Product Manager at Atlassian
[…] it's great to be data-informed, but being entirely data-driven can sometimes leave you blind to the overall experience that you're creating for users
That said, several studies indicate that the use of customer analytics can be a decisive factor in the success of an organization.
A recent survey by McKinsey found that:
Companies that make extensive use of customer analytics are more likely to report outperforming their competitors on key performance metrics, whether profit, sales, sales growth, or return on investment.
It turns out that the benefits are not only due to the data itself, but also to the effects of a data-driven mindset. What's even better, McKinsey found that speed and agility of data-driven decision-making weren't the biggest factors. It's more about the culture.
It becomes apparent that having pragmatic and actionable foundations with the right cultural mind-set in place within the organization is more important than the perfect solution.
So don't worry about building up the perfect set of analysis capabilities right away. Know that you're heading in the right direction and start putting the pieces in place.
Your choice of a product analytics platform is important. It will serve as the nerve center for data collection and analysis, so it needs to be the right fit for your organization.
The impact of customer analytics on corporate performance is significant—and clearly underestimated.
McKinsey&Company
Need a refresher on the basics of product analytics? Read our article: Product Analytics 101: A Beginner's Guide
Product analytics and data privacy regulations
Data privacy concerns used to be only for sectors dealing with the most sensitive data, such as healthcare and finance. Recent regulations such as the General Data Protection Regulation (GDPR) in Europe and the California Consumer Privacy Act (CCPA) have brought these concerns to a wider audience. The healthcare, finance and government sectors still have the most to worry about, but organizations of all kinds now need to consider their approach to personal data.
If you want more information about data protection regulations, read: 10 new privacy laws around the world and how they'll affect your analytics
It's a good bet that data privacy regulations are coming soon to a lawmaking body near you, if they haven't already. Surveys show that citizens everywhere want control of how their personal data is collected and used.
8 questions to ask about your next product analytics project
Here are some questions we ask ourselves at Piwik PRO about product development and analytics.
As both a product developer and user of analytics, we return to these questions regularly with the aim of better serving our clients and improving our internal data analytics culture. We hope they'll be useful to you too.
Are you looking just for a product analytics platform, or an general analytics platform with product analytics capabilities?
What kind of connections do you need with external tools?
Do you need access to raw data?
How tightly do you need to control data collection and storage methods?
What processes do you currently have in place for analytics (product or otherwise)?
What are your requirements for support and training?
What features do you need to comply with internal and external data regulations?
The product analytics platforms
Here's a short introduction to the capabilities of product analytics platforms we chose to include in our comparison:
Piwik PRO
Enterprise
Mixpanel
Enterprise
Amplitude
Heap
Premier
Countly Enterprise
Pendo
Enterprise
100% data control
On-premises and private cloud

Android & iOS support
Web support
Compliance with GDPR, LGPD and CCPA
ISO 27001 certified organization
SOC 2 certified data centers
Suitable for banking, government, telecom and healthcare
read also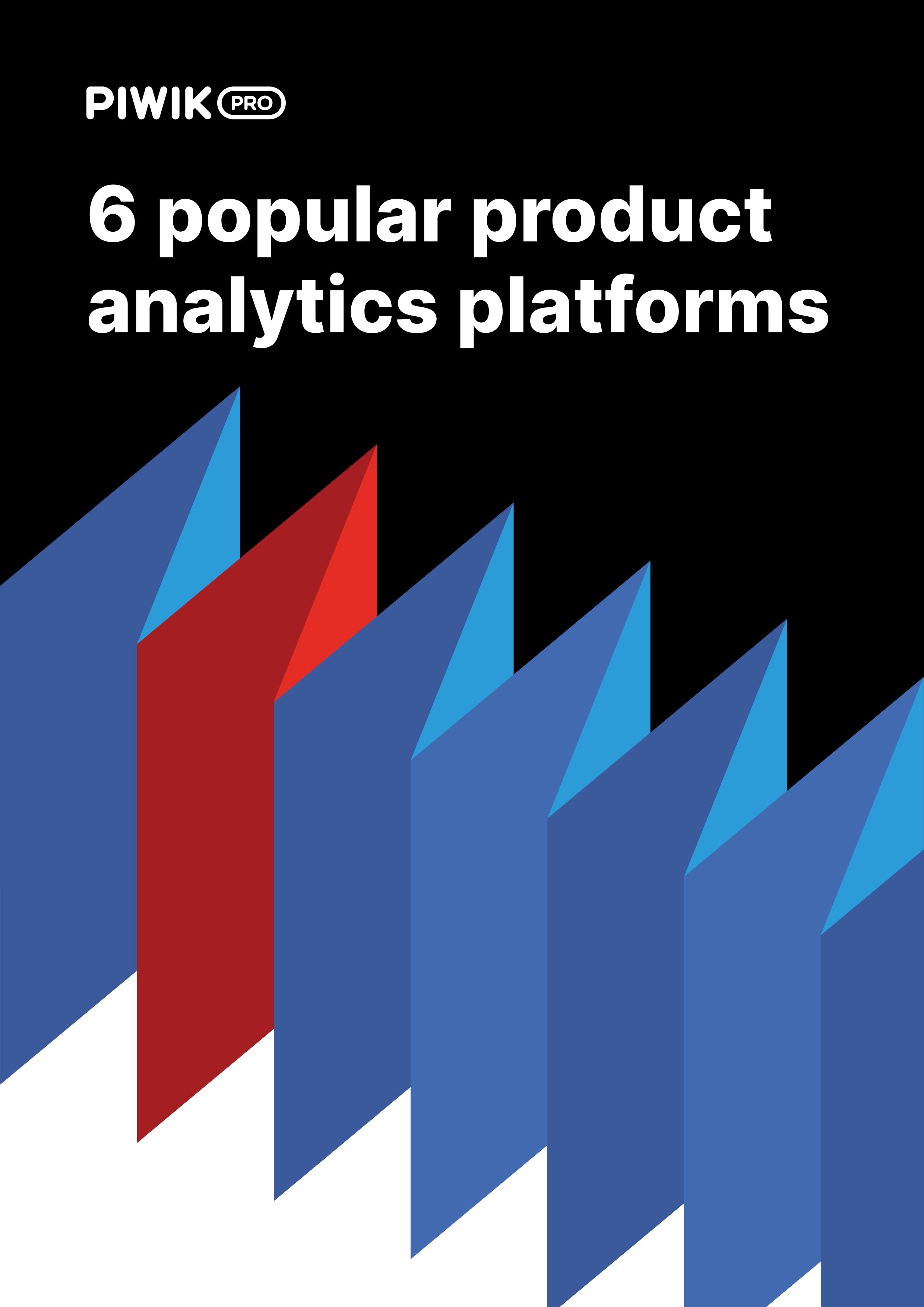 read also
Compare over 30 differences between Piwik PRO Enterprise, Mixpanel Enterprise, Amplitude, Heap Premier, Countly Enterprise and Pendo Enterprise.