Today, customers have elevated expectations for products and the experiences they should deliver. They don't have time for software that is hard to use or doesn't fulfill its function. Plus, they expect companies to deliver high-value features at a rapid pace. If a digital product or service fails to meet their needs, they will look elsewhere.
This means that companies need to put more work into creating satisfying experiences, especially in competitive markets. Digital products are complex. Developing them involves making hundreds of important decisions. Data helps product teams support their decisions and gives them concrete information about customers' needs and the impact of their products.
Teams need product analytics to track users' engagement with their product or service. They can collect, visualize, and analyze real-time engagement and behavioral data to get a full overview of the user experience. 
Companies can choose one of the many available platforms to get that data. Product analytics platforms provide critical information to optimize performance, diagnose problems, and correlate customer activity with long-term value.
If you are looking for such a platform, we can help with your research.
This comparison summarizes the main features of six product analytics platforms: Mixpanel Enterprise, Amplitude, Heap Premier, Countly Enterprise, Pendo Enterprise, and Piwik PRO Enterprise.
read also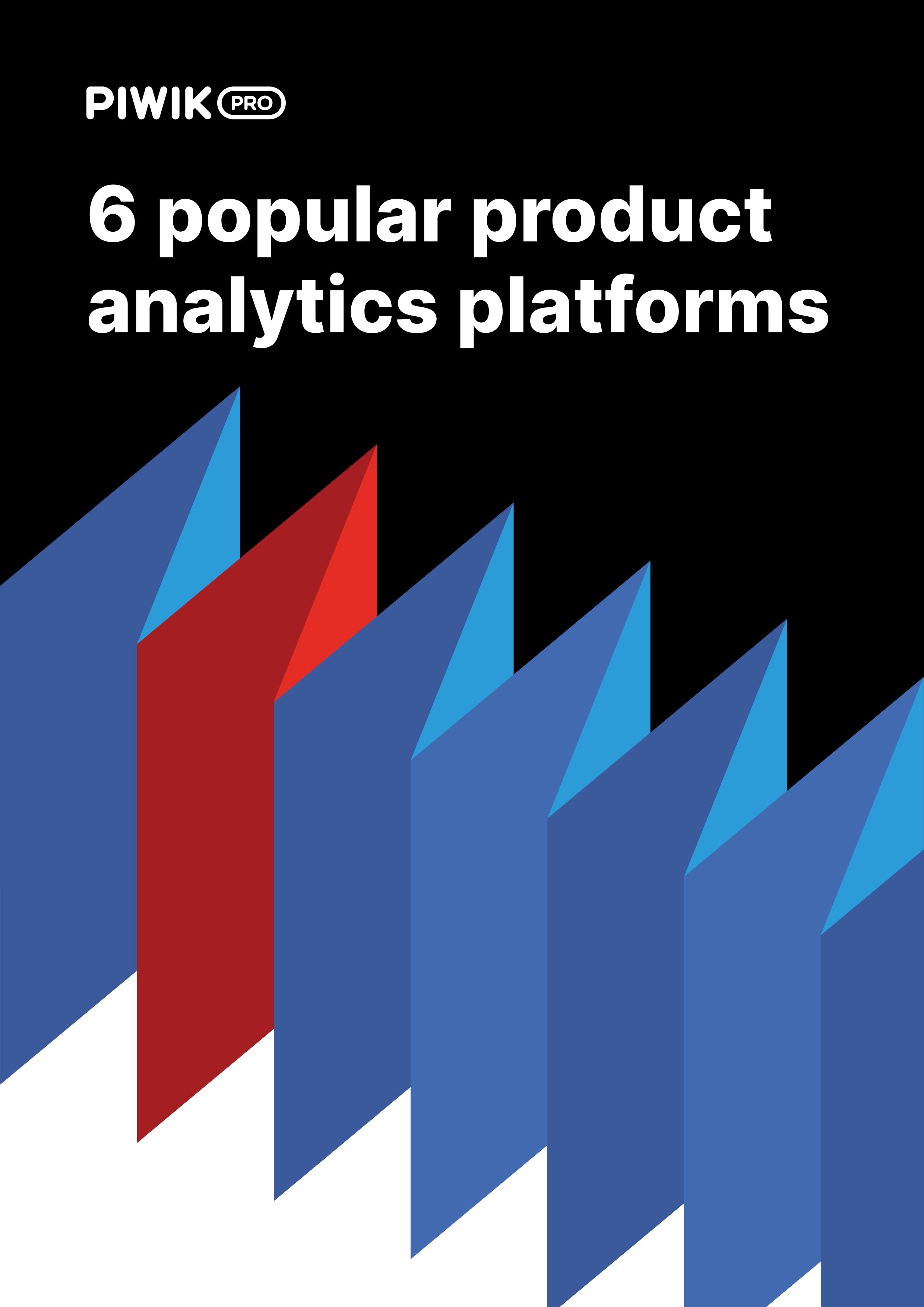 read also
Comparison of 6 popular product analytics platforms
Compare over 30 differences between Piwik PRO Enterprise, Mixpanel Enterprise, Amplitude, Heap Premier, Countly Enterprise and Pendo Enterprise.
Why is product analytics important?
Analytics data gives product teams a more accurate path to decision-making rather than relying on guesses, surveys, or customer interviews. 
Every team member can benefit from product analytics in different ways – managers, UX designers, marketers, developers, customer success specialists, etc. 
Product analytics lets you:
See how well you meet user needs in real-time.
Measure the exact success of individual features and upgrades.
Learn how well your business goals are being met.
Follow the progress in the customer's product usage and engagement with the brand.
However, your customers will benefit the most from your product when you make it intuitive, easy, and pleasant to use.
Product analytics use cases
Here are some examples of specific use cases for product analytics and how your actions can improve your product:
Getting acquisition data, such as which channels bring users to you, which users are the best prospects, and the optimal costs for converting each user.
Identifying which customers are most engaged and what actions they perform most often – this information lets you improve retention.
Conducting A/B testing of new features and improvements to decide what features should be added and prioritized.
Tracking the entire user journey across different touchpoints to optimize every step, from initial marketing efforts through ongoing retention and brand loyalty.
Targeting users based on their behavior to offer relevant products or services and create personalized offers.
Pinpointing viewership or readership, such as most-read blog posts or most-watched videos, to drive content decisions and plan optimizations.
Measuring customer loyalty, such as how customers talk about your product and on what channels.
Streamlining your sales funnel to reduce acquisition costs and increase the value of retained customers.
Key questions to ask about your next product analytics project
Asking yourself the right questions about your upcoming product analytics project can help you determine what benefits you will obtain from a product analytics platform and your requirements for such a tool. 
Below are some questions you should ask yourself about product development and analytics. Evaluating the aspects below will help you better serve your clients and improve your internal data analytics culture.
What is your current analytics setup, and what feature set are you looking for in the new platform? 
Do you need just a product analytics platform or a general analytics platform with product analytics capabilities?
What processes do you currently have for analytics, product or otherwise? For example, which teams typically use analytics at your organization, and for what purposes?
What insights do you expect to gain from product analytics, and how will they benefit your company?
What types of connections and integrations do you need with external tools? 
Will you require custom integrations and development?
Do you need access to raw data? If so, what BI and visualization tools will you use the data with?
What privacy regulations do you need to comply with, and how do they impact your analytics setup?
What are your requirements for customer support and training from your analytics vendor?
Overview of product analytics vendors
Check out the following short introductions to all of the enterprise-ready product analytics platforms we've reviewed in this comparison.
Piwik PRO Enterprise
Piwik PRO lets you collect and analyze complete user experience data and use it to improve your product strategy. Product teams can benefit from tracking post-login areas, easy integrations with visualization and BI tools, and a set of privacy and security features. Combine behavioral and product data to run personalized campaigns, optimize user experience, and prioritize your development backlog. You can boost acquisition, increase product adoption, and turn prospects into loyal customers.
Mixpanel Enterprise
Mixpanel Enterprise offers a product analytics platform that lets you conduct complex data analysis to support product development. Notably, it lets product specialists measure the success of launches and campaigns. The whole team can collaborate and draw valuable insights into user behavior, engagement, and conversion funnels. You can integrate Mixpanel with other tools for collecting and managing data to ensure you only work on the highest quality data.
Amplitude
Amplitude develops a product analytics and event-tracking solution that works in real-time and is collaborative and self-serve for companies. It's a single platform that allows you to unite all your data, spot product and behavior trends, and review insights with automated reports and industry templates to get quick answers. Companies with a digital-first mindset can use Amplitude to guide their product and business strategy.
Heap Premier
Heap is a digital insights platform that gives teams a complete understanding of your customers' digital journeys to improve conversion, retention, and customer satisfaction. Heap gives you the most complete and systematic way to test, measure, and improve product-market fit. You can use the platform's capabilities without heavy coding, access complete historical data for events, and explore integrated session replays and data science-surfaced insights.
Countly Enterprise
Countly is an all-in-one analytics solution allowing teams to streamline their processes, save costs, and improve collaboration when analyzing how users interact with your digital products. The platform lets you better understand users, enhance user experience, and boost engagement with customizable architecture and a robust set of features. With Countly, you get a complete view of the customer journey, access to granular user data, customizable segmentation, and real-time updates.
Pendo Enterprise
Pendo is a product experience platform that helps businesses understand and improve the user experience of their digital products. Pendo is more than just a data tracking or surveying platform, offering tools for product analytics, user feedback, and in-app guidance. It helps companies deliver personalized onboarding and feature walkthroughs to optimize user and employee experiences and get closer to their customers.
The comparison of 6 product analytics platforms
Here's a short introduction to the capabilities of product analytics platforms we chose to include in our comparison:
Piwik PRO
Enterprise
Mixpanel
Enterprise
Amplitude
Heap
Premier
Countly Enterprise
Pendo
Enterprise
100% data control
On-premises and private cloud

Android & iOS support
Web support
Compliance with GDPR, LGPD and CCPA
ISO 27001 certified organization
SOC 2 certified data centers
Suitable for banking, government, telecom and healthcare
read also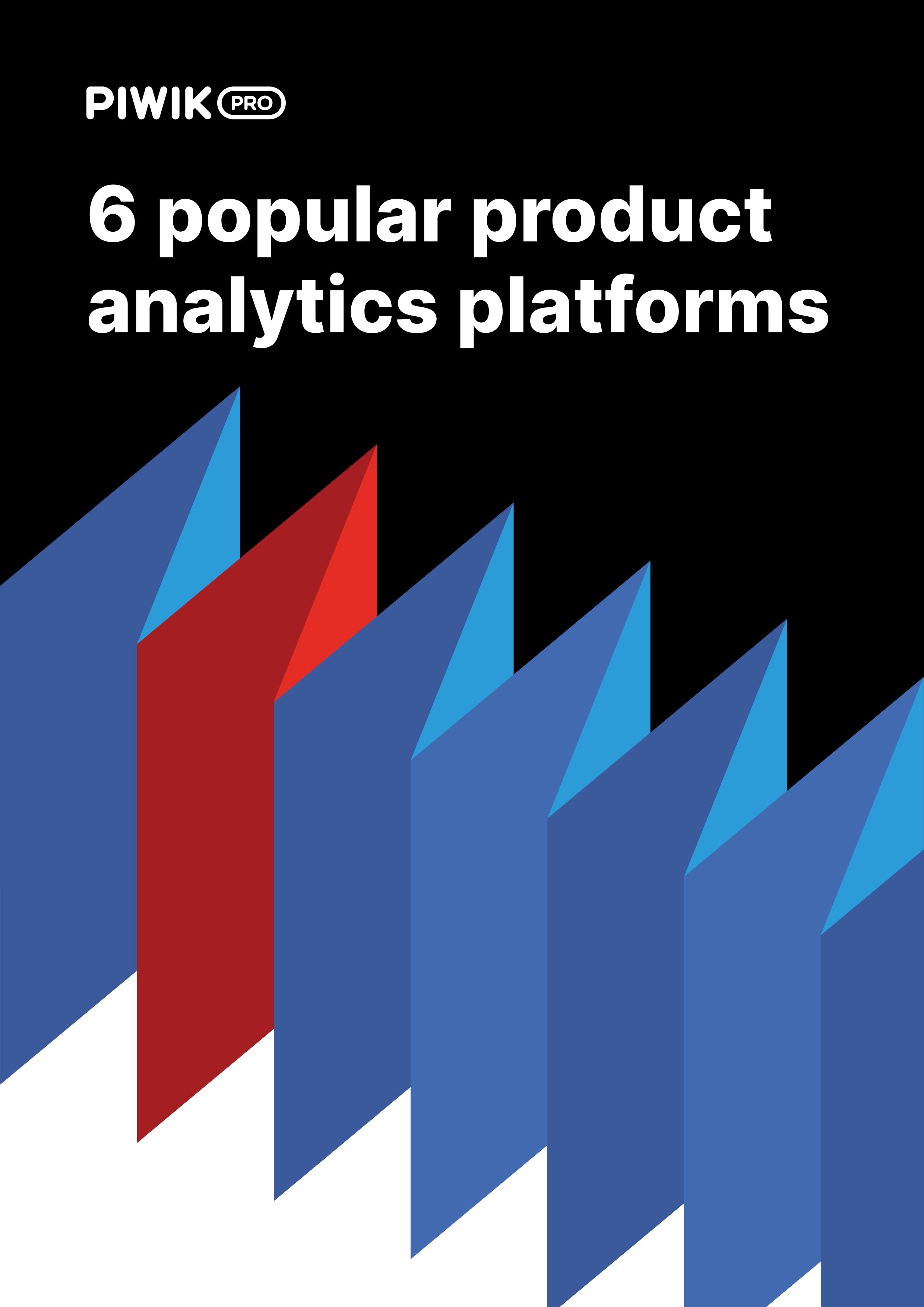 read also
Comparison of 6 popular product analytics platforms
Compare over 30 differences between Piwik PRO Enterprise, Mixpanel Enterprise, Amplitude, Heap Premier, Countly Enterprise and Pendo Enterprise.