Maciej Zawadziński: The efficiency of online advertising depends on the collection of consumer data and cross-domain tracking. Will the industry manage without third-party cookies and with Apple's IDFA that allows consumers to completely opt out from tracking? Or will we say "goodbye" to online advertising?
Piotr Banaszczyk: I don't believe that these privacy changes will mean the end for online advertising. Saying "goodbye" to online advertising also means saying "goodbye" to a multi-billion-dollar industry, which is not going to happen. Also, advertisers will still want to reach their target audience with messages and publishers will still need to monetize their content. Advertising is really the only effective way to do that.
However, these privacy changes are needed. Up until now, online advertising hasn't been necessarily working the right way. As an industry, we haven't dealt with user privacy very well. There has been little to no control or transparency over how user data is collected and shared with all the different AdTech vendors.
We're seeing that Google, the biggest beneficiary of online advertising, is addressing these privacy issues by removing third-party cookies. At the same time, it still offers an alternative that allows companies to display personalized and retargeted ads to users without the need to identify them individually.
Even with all these changes to behavioral and audience ad targeting, we still have contextual targeting, which doesn't require any user-level data. So even if personalized advertising were to disappear tomorrow, there would just be contextual advertising, which is still an effective way to reach an audience.
For those reasons, online advertising will never go away.
As an industry, we haven't dealt with user privacy very well. There has been little to no control or transparency over how user data is collected and shared with all the different AdTech vendors.

– Piotr Banaszczyk
Maciej Zawadziński: Is privacy the single greatest force shaping the future of online advertising? What other big influences are hiding in its shadow?
Piotr Banaszczyk: Privacy is certainly the biggest force shaping the future of online advertising. But that's not to say that digital advertising is not evolving.
We're seeing innovation happening around privacy, such as the rise of customer data platforms (CDPs) and first-party data platforms. But we also see growth and innovation in other digital channels like digital out-of-home (DOOH), connected TV (CTV), augmented reality (AR) and virtual reality (VR).
The end of third-party cookies in web browsers and the changes to Apple's IDFA don't impact every digital advertising channel, and many of these emerging channels are not affected by these privacy changes.
While privacy does impact online advertising, it doesn't stop innovation in AdTech. There are always new channels to explore and new ways to evolve.
In addition to the privacy changes and innovation in emerging channels, there's also the topic of walled gardens, primarily the ones created by Google and Apple.
When it comes to the privacy changes introduced by Google and Apple, it's important to note that ultimately these changes will benefit their walled gardens.
For Google, even though shutting off third-party cookies will affect its AdTech business in the open web, it will most likely mean more ad revenue for its owned and operated properties (i.e. Google Search and YouTube). This is because it will still collect and use its own first-party data for advertising.
Similarly, Apple's decision to strengthen privacy around its IDFA means we'll see more app developers turn to app purchases, which will result in more revenue for Apple.
There are also many antitrust investigations looking into the dominance of Google and Apple. It's too early to say what their outcome will be and whether it will be a positive or a negative for independent AdTech companies. But this is another topic that could shape the future of online advertising in some way.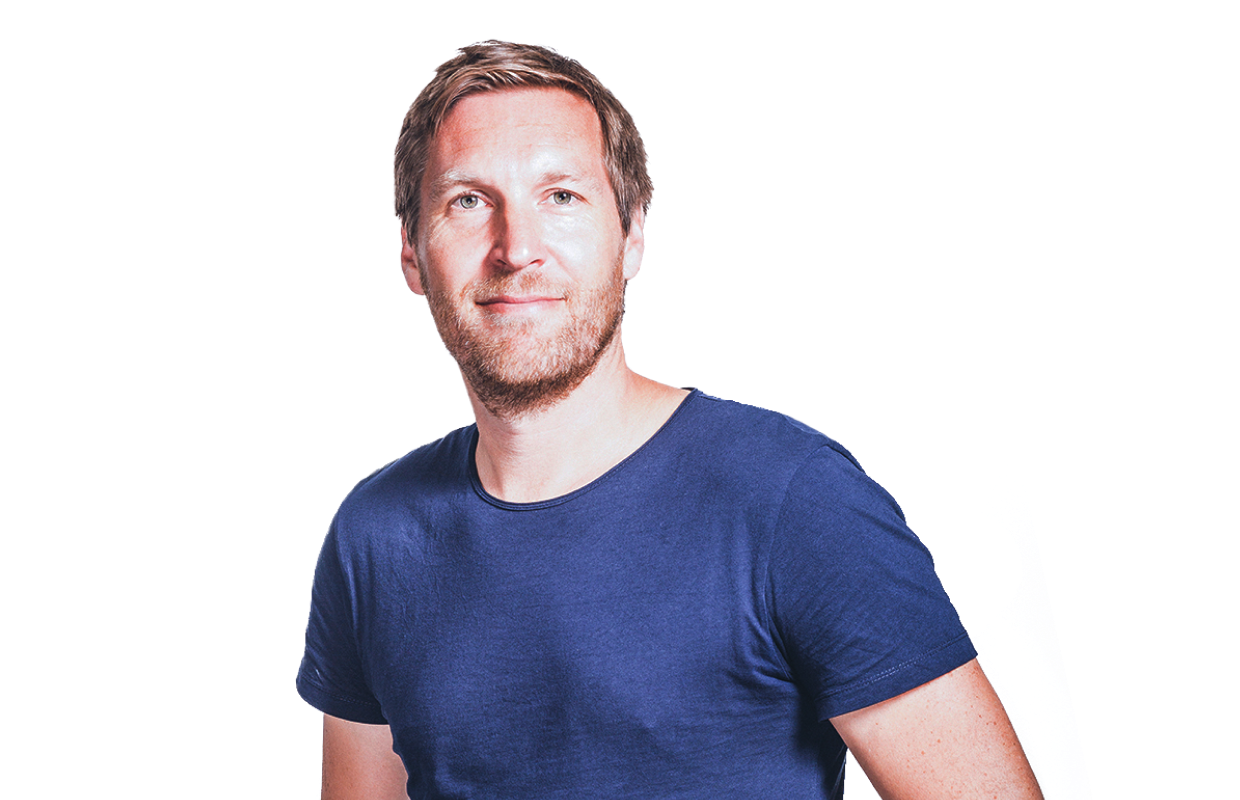 Maciej Zawadziński: Is Google's FLoC the only solution moving forward? What are the other candidates for the next big universal identifier? Are there any more privacy-friendly options in the works?
Piotr Banaszczyk: Although Google wants FLoC to be the only way forward, it won't be.
The goal of FLoC is to show personalized ads to people based on the interest groups they belong to without identifying them individually.
For some companies, this will be a good enough alternative to third-party cookies, whereas for others it won't. For those advertisers and publishers who still want to identify and target individuals, there are many other ID solutions available on the market.
Most people have heard about The Trade Desk's Unified ID 2.0, which uses a hashed email address to generate an ID. But there are many other ID solutions that work in different ways, such as ID5 and InfoSum.
Then there are the ID resolution solutions offered by data and marketing companies such as LiveRamp, Tapad, Lotame, Neustar, Nielsen, Epsilon, Signal, and Zeotap that use ID graphs to identify individuals across different devices, websites and apps.
As far as other privacy-friendly options for online advertising go, you can't really get more privacy-friendly than with contextual targeting. This, however, isn't an effective option for every advertiser and publisher.
There are many options available to advertisers and publishers, and some are more privacy-friendly than others.
Only time will tell which option will prevail, but I believe all of these options will co-exist for some time.
Maciej Zawadziński: Phasing out third-party cookies can be regarded as a nice pro-privacy step by Google. On the other hand, Europe was excluded from the initial FLoC tests because the standard might not comply with the GDPR. What do those two events tell us about Google's take on online privacy?
Piotr Banaszczyk: This is an interesting situation because Google is shutting off support for third-party cookies and introducing its Privacy Sandbox to strengthen user privacy. But now it needs to figure out if FLoC is compliant with the GDPR and ePrivacy.
I think there are two key takeaways from this.
The first is that there may have been a bit of oversight on Google's behalf with regard to whether FLoC complies with privacy laws or not.
The second is that innovative processes like FLoC, machine learning and artificial intelligence in general, are not fully considered in privacy laws such as GDPR and ePrivacy Directive.
For example, since FLoC doesn't collect any personal data like IP addresses or cookie IDs – will publishers still need to get consent from users to run it? This is one of the key questions Google and its privacy lawyers need to answer.
The irony is that Google has tried to create a highly privacy-friendly solution that doesn't rely on 1-to-1 identification, but it still might not be privacy compliant under certain laws.
I'm not sure if that's a good or a bad thing. I mean, what's more privacy friendly, FLoC that runs interest-based advertising or an ID that is collected via shady and questionable consent mechanisms?
Maciej Zawadziński: How are advertisers, publishers and AdTech companies preparing for a world without third-party cookies? Are we going to end up with multiple first-party data ecosystems (aka walled gardens)? Are there other solutions to this problem such as zero-party data, contextual targeting, etc?
Piotr Banaszczyk: There are many solutions to these privacy challenges and I believe that advertisers, publishers and AdTech companies will use a combination of them. I don't think we'll see one solution emerging as the victor in the near future.
Processes like personalized ad targeting will still be done via first-party data and first-party identifiers (e.g. hashed email addresses). Retargeting will also still be possible, but it will be carried out by Privacy Sandbox standards such as TURTLEDOVE and FLEDGE.
We already see many of the larger publishers like The New York Times, The South China Morning Post, the Washington Post and Vox Media investing in audiences based on their first-party data that can be used for ad targeting. By creating their own first-party data ecosystems, they're essentially building their own walled gardens. I believe we'll see similar moves by other large publishers and media companies as it allows them to have full control over their valuable audiences.
For other small- and medium-sized publishers, I believe that contextual targeting and Google Chrome's Privacy Sandbox will be their best bet as they won't have the same scaled and engaged audiences like the bigger publishers.
There are many solutions to these privacy challenges and I believe that advertisers, publishers and AdTech companies will use a combination of them.

– Piotr Banaszczyk
Piotr Banaszczyk is the CEO of Clearcode, a software development company specializing in AdTech and MarTech. He oversees the company's development projects and helps create Clearcode's strategies, goals and vision. Piotr combines his technical knowledge and managerial skills to help Clearcode's teams and clients solve complex problems in the digital advertising and marketing industries and build high-performance software.