We're glad to share the news that Piwik PRO is introducing version 15 of its Analytics Suite. We've only recently released Piwik PRO Analytics Suite 14 and now we're adding more new and upgraded features and capabilities.
Improvements include, among other things, the tracker debugger, public API and UI in the Tag Manager and an audit log in the platform. On October 6th, Piwik PRO Analytics Suite 15 will be ready to be put into action by our customers.
Let's see all the details of this release!
Analytics enhanced with the tracker debugger
The Piwik PRO Analytics Suite 15 introduces a tracker debugger in Analytics. It shows you real-time events that help you verify your tracking setup and immediately find any issues with data or tracking. You'll be sure that you're getting accurate and complete data.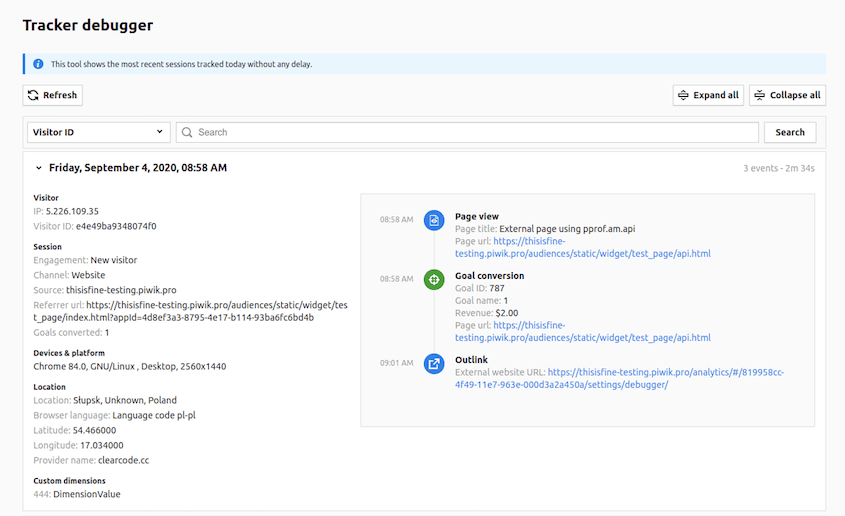 To get more details on this feature, visit our help center.
Tag Manager gets an API and a new UI
We've added a public API to our Tag Manager that lets you easily access data and manage and automate all your tags, variables and triggers from other applications.
Moreover, we've enhanced the user interface throughout Tag Manager. The fresh UI improves performance and is now faster and more user-friendly.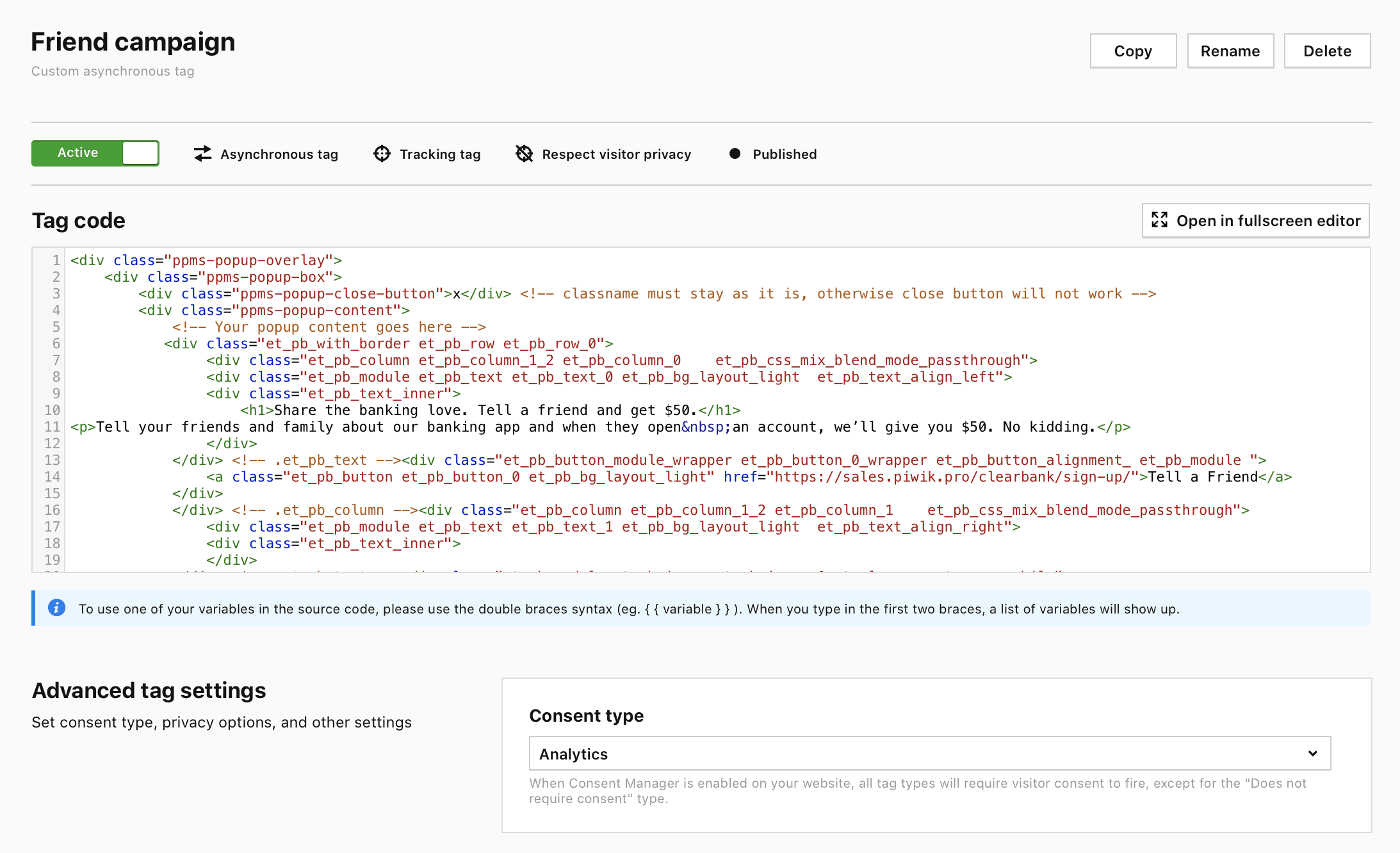 We've streamlined the UI of both the changelog and custom tag editor in Tag Manager. It's now easier to make changes to tags, variables and triggers and also later see what changes were made and revert to previous versions if necessary.
There's also a new simple drag-and-drop mechanism to manage tag priority.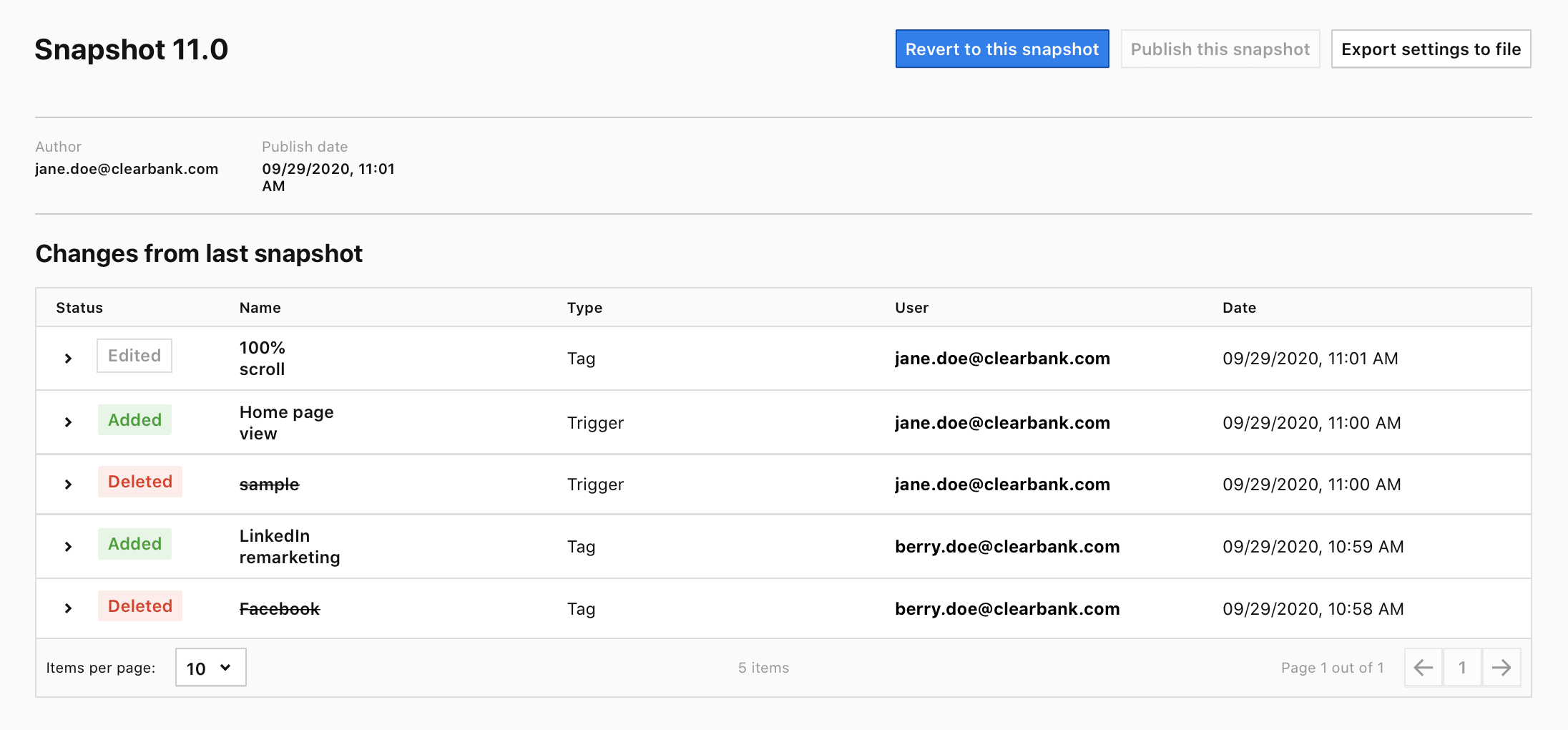 Audit log for improved security and compliance
We've designed the audit log to help keep your account secure and compliant with regulations such as HIPAA in the US. In it you'll see all changes to platform settings, such as:
Adding a website or user
Granting access to users
Changes to permissions
Changes in global or individual website settings
The audit log allows you to spot any suspicious activity and find out how changes to the platform affect performance.
Finally, it's also possible to search and filter records and export the log to a CSV file.

To learn more about the audit log in the platform, read our help center article.
Other refinements in the Analytics Suite
Version 15 also introduces some smaller but handy changes. First, in Audience Manager, when exporting attributes to a CSV file, you'll be able to use a checkbox to quickly select all attributes. Second, we've made it possible in Analytics to copy segments between websites so you'll save time when creating the same segments on many sites.
For more details on the changes in Version 15, visit our changelog. If you have any questions or concerns, don't hesitate to get in touch with us.