In today's business landscape, companies are constantly on the lookout for ways to get ahead of the competition. One of the most effective ways to gain the upper hand are digital marketing solutions.
A survey conducted by
SteelHouse
found that marketers use an average of five different marketing and media tools. Many are expanding their use of existing tools for:
site analytics (84%),
marketing performance measurement (82%),
content marketing asset management (80%).
You definitely realize that choosing new tools is a very time-consuming and engaging endeavour.
When considering technology investments, one question always comes up: should you choose a single MarTech vendor, or work with multiple partners?
The short answer is: there is no right or wrong approach. It depends on your company's strategy and business priorities, your budget, and the relationships you may have already built with your existing vendor(s).
However, things are even more complex, and we'd like to elaborate. That's why we'll show you in this article the pros and cons of using one vendor's products.
We will also present some examples of using the combined strengths of our stack to get better customer insights, boost your content personalization effectiveness, and stay privacy-compliant.
Advantages of using a whole analytics suite
First off, we'll present some important perks coming with the single-vendor approach:
1) Seamless integration
One of the biggest advantages of a platform is seamless integration with other elements of the stack. After all, vendors that provide a full suite design their products from a holistic perspective. Each piece integrates tightly with the next, so there's almost no risk of feature gaps.
A suite also significantly lowers the chance of buying components with overlapping features, which is a common problem with multi-vendor solutions. Also, with a multi-vendor approach there's always the possibility that individual components or solutions will be incompatible with one another.
2) Faster deployment & staff training plus lower procurement effort
A single vendor will generally be less troublesome because there's only one set of protocols to integrate into your infrastructure.
It also means simpler administration and faster training. The single-vendor approach offers the advantage of buying and learning to use just one set of tools and skills. And by that, a single-vendor approach often decreases the operational costs of using MarTech tools.
3) More responsibility on the vendor's end
A close relationship with the vendor account team can also bring some soft benefits. A supplier can become a partner with a sincere interest in the success of each project — thus, they will share the risk and the reward of close collaboration.
4) Full privacy compliance and safe information flow
This point is closely linked with the previous one. One of the most important considerations of companies searching for new MarTech software is the security of the data they process. Because they are entities collecting information about users, they also bear the greatest responsibility for data breaches.
And those are very costly – according to the Ponemon Institute, the average cost of a data breach in 2017 was $3.62 million.
However, it's impossible to calculate the cost of losing customer trust – the stigma of such an event will accompany the company for many years.
Also, they have to obey the data privacy laws of each jurisdiction they operate in (for example: GDPR), and even some sectoral data privacy restrictions.
The more products you use, the greater the chance that one of them may turn out to be a weak link. To reduce the risk, you should consider dealing with just one vendor, and make sure it's one who is really serious about data security.
If you want to learn the ropes of safe data processing, this free guide may prove useful in your case:
How to Leverage Web Analytics When Your Company is Dealing with Tons of Sensitive Data
Disadvantages of using an entire analytics suite
Of course, there are also some serious drawbacks to consider when setting your mind on a single-vendor approach. Here we detail the two most salient ones:
1) Loss of flexibility and vendor lock-in
As we said before, choosing MarTech software is often a multi-year commitment. Some companies may be afraid of becoming dependent on one supplier. What if they decide at some point to shutter their business or discontinue some of their products? Or if their products cease to meet your expectations? In this scenario, ending cooperation turns out to be much more complicated and troublesome than under a multiple-vendor approach.
2) Not all products are created equal
The upside of single, best of breed products is that they offer features which handle really specific functionalities.
Also, you have a wide choice of specialized systems and vendors to choose from, so you can decide on a product that really satisfies your needs. When it comes to a suite, you have to settle for whatever your vendor offers. Sometimes all their products are really great, and sometimes some of them are just decent, or even below average.
Free Comparison of 5 Leading Web Analytics Vendors
Compare 40 Variables of 5 Leading Enterprise-Ready Web Analytics Vendors:
Download FREE Ebook
Some actionable use cases with the Piwik PRO Analytics Suite
As we said earlier, your final decision should be conditioned by many factors. Here, however, we would like to say some more about the practical aspect of using our Analytics Suite. We'll show you how particular components of the stack integrate with each other to generate substantial benefits.
USE CASE #1: Marketing Campaigns Based on Last Actions of Your Visitors
Personalization is an extremely useful approach to marketing. It significantly boosts the effectiveness of your campaigns.
A Demand Metric study from 2016 found that 80% of marketers say personalized content is more effective than unpersonalized content.
In order to derive tangible benefits from it, however, you need to make sure you're working with top-quality data.
And this is when the Piwik PRO Analytics Suite comes in handy. With a little help from Tag Manager, Analytics, Customer Data Platform, and Personalization, you can create a campaign highly tailored to the particular interests of users, based for example on product categories that really interest them.
Here's how:
In Tag Manager, you configure custom events to record information about the last action taken by your users (about the product they visited or the banner they clicked).
According to Marketo, 79% of consumers say they are only likely to engage with an offer if it has been personalized to reflect previous interactions the consumer has had with the brand.
This information is sent to Analytics, and then you can configure event mapping to store selected information in the profile's attribute in your Customer Data Platform. With this component you can create audiences of people whose last actions on the site were related to specific product categories.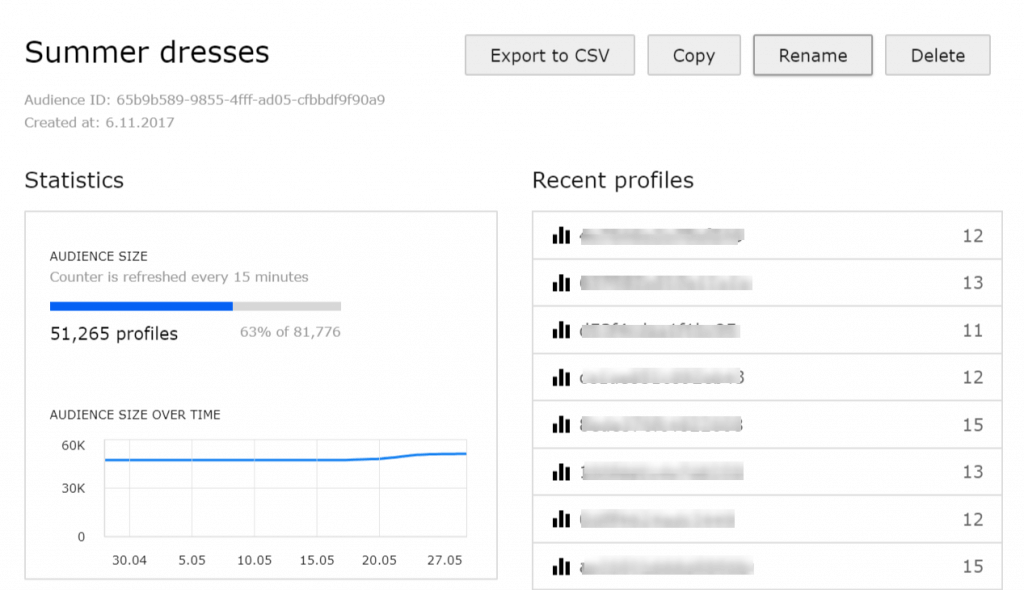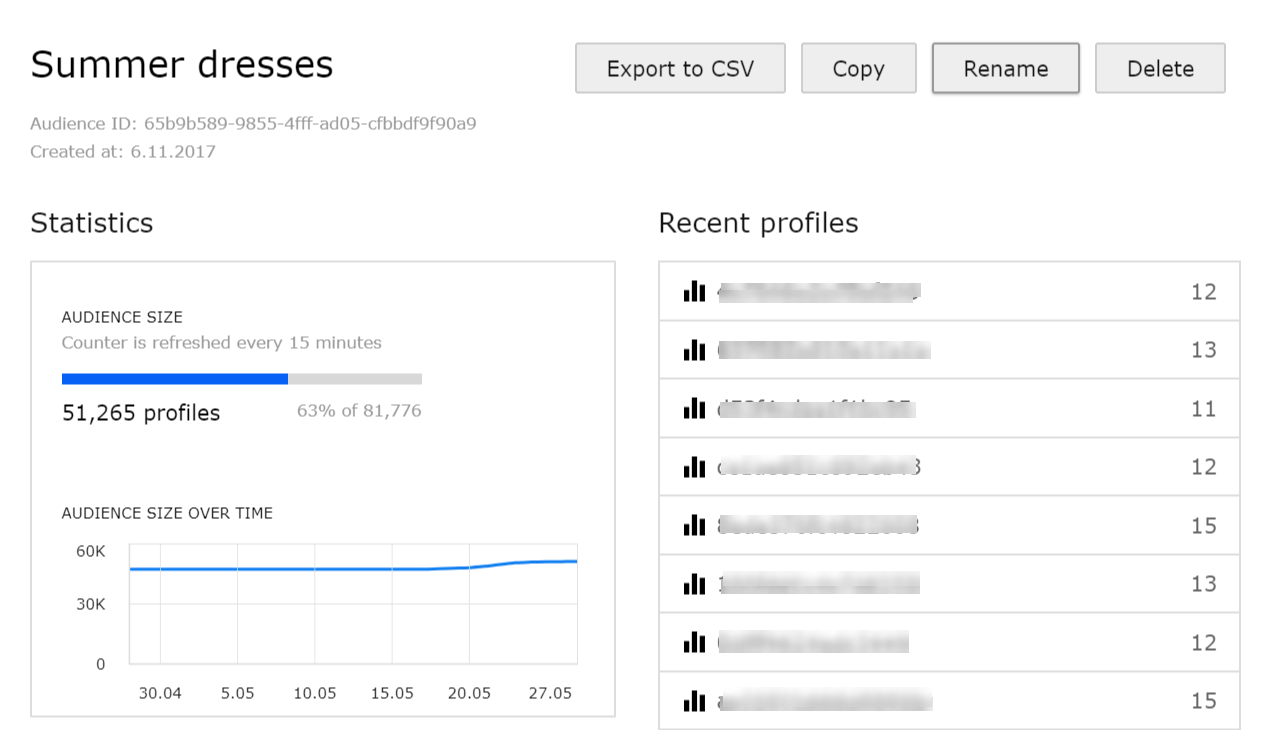 These audiences can later be used to create personalized campaigns using the Personalization instance. For example, you could:
create dedicated pop-ups which will display discount codes to returning visitors for products from a certain category,
personalize the homepage background to remind users about recently viewed products,
adjust the content of sidebars to the interests of your users.
USE CASE #2: Increased Customer Retention
As we have repeatedly mentioned in our articles, customer retention marketing (also known as customer lifecycle marketing) is a tactic that brings many benefits, including financial ones.
According to a report by Forrester's, recruiting new customers costs five times as much as retaining existing ones. What's more, it is 16 times as costly to build a long-term business relationship with a new customer than simply to cultivate the loyalty of an existing customer.
The combined forces of our products can help you in cultivating this customer approach in many ways.
For instance, setting the right goals in Tag Manager will let you determine a group of Customers at risk – those who used to buy a lot from you, but have recently lost interest in your brand.
For example, by triggering certain goals, you can find people who:
haven't made any purchases in a long time (for example, for the last two months), but

their last purchase was for a very large amount, and

previously they used to make purchases much more often.

On that basis, in the Customer Data Platform you can create an audience containing a group of this particular type of customers. Then you can use it in the Personalization tool to serve the audience with pop-ups encouraging them to re-engage with your brand (for instance, displaying a special discount code). Or, you can use this data in your next email marketing campaign, sending personalized messages to all members of the given audience.
USE CASE #3: Boosted First Time User Experience
The importance of making a good first impression on users is clear. This rule is particularly applicable to pages with a complex navigation mechanism or those that offer numerous features. For instance:
mega-sites typically owned by a large organization, encompassing a broad range of services or products, or
mobile applications in general.
If users feel lost or unable to take the desired action, it's more than likely that they'll leave your page or remove your app as soon as possible. But it doesn't have to be that way. To avoid this scenario, you can use a combination of Analytics, Tag Manager, and Personalization.
These products allow you to successfully separate first-time visitors from recurring users. You can serve a special introductory tour to the first group (in the form of onboarding screens or a video) around your website or app, explaining particular features of your product.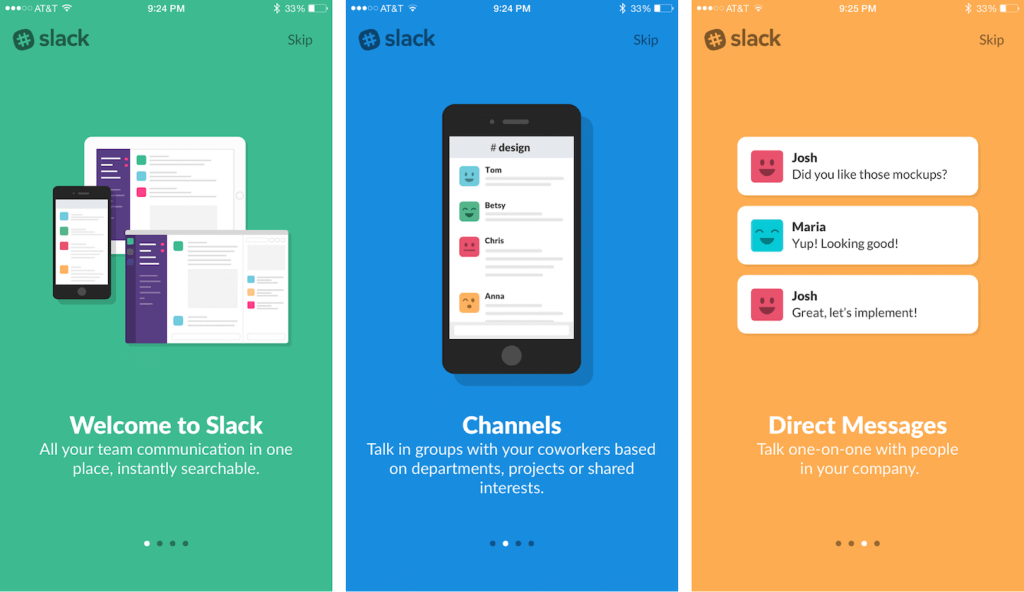 If you want to read more about mobile app onboarding, check out this extremely informative blog post from Usability Geeks: Mobile App Onboarding: How To Do It Right.
This kind of walkthrough will help your fresh visitors better understand your product and feel more confident when using it for the first time. And this will certainly translate into some tangible benefits – according to CleverTap, a good onboarding experience results in a 90% boost in user retention!
USE CASE #4: GDPR-compliant data at your service
As you probably know, there's a new EU data privacy law coming into force. One of the most important changes introduced by GDPR is that now you have to acquire consent before you process user data (like cookies, IPs, and others). What's more, among other issues, consents will have to be freely given, specific, informed, and unambiguous.
If you want to learn more about GDPR, we advise you to visit this section of our website.
The Regulation also introduces new obligations related to exercising data subject's rights, such as:
right of access (Art. 15)
right to rectification (Art. 16)
right to erasure (also known as: right to be forgotten) (Art. 17)
right to restrict processing (Art. 18)
right to data portability (Art. 20)
right to object to processing (Art. 21)
In the case of digital businesses, aligning to the new law will involve multiple adjustments to their analytics tools. They'll also have to make sure that all their business partners are up to the task and can support them in ensuring compliance.
That's why we decided to create a solution to help our clients automate a huge part of this process. It's called Piwik PRO Consent Manager.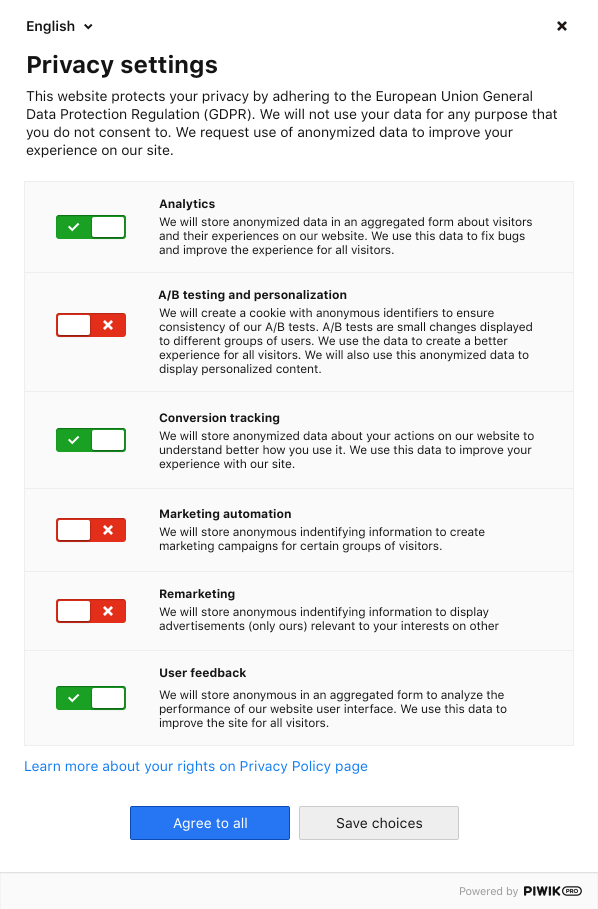 Consent Manager has the features to cover the whole visitor life cycle: from getting the consent of a new visitor to addressing data subject rights requests. It supports our clients in:
creating customizable consent pop-ups and widgets for visitors to get their consents,
collecting and storing visitor consents to view their history,
collecting only pre-approved data by firing only accepted tags,
collecting and managing data subject requests in one place,
and performing many other tasks related to handling visitors' consents and requests.
For more information about our new product be sure to visit the GDPR Consent Manager subpage.
If you want to read more about the combined capabilities of Piwik PRO Consent Manager and Tag Manager, here's a blog post worth checking out:
How Consent Manager and Tag Manager Work Together For Your GDPR Compliance.
Integrated marketing solutions – some conclusions
Of course, there are many more possible applications of our products. And our team would be happy to present them to you.
Free Comparison of 5 Leading Web Analytics Vendors
Compare 40 Variables of 5 Leading Enterprise-Ready Web Analytics Vendors:
Download FREE Ebook
The use cases presented above, however, demonstrate one thing – the products from our analytics suite integrate with one another in multiple configurations. You can choose the ones that best suit your needs and skip the rest.
What's more, each tool can be hosted in a manner of your choosing – in a private cloud, at a third-party datacenter, or on your own servers. This lets you determine the level of data security you want to achieve. In addition, you can apply other security methods such as single sign-on and data encryption to further improve the safety of your data.
Sounds interesting? Then remember – if you'd like to learn more about our products, don't hesitate to get in contact with us anytime. Our team will be happy to help!