In this blog post we'll show you how predictive modeling can address a multitude of problems related to customer acquisition. We'll also talk about the ways data aggregation technologies can help you prepare your data for the task.
In recent years there has been a big shift in marketers' attention – from customer acquisition to customer retention.
Many studies have shown that investing resources in keeping existing customers happy rather than chasing after new ones is a very successful and cost-efficient strategy.
We've all seen the statistics showing that: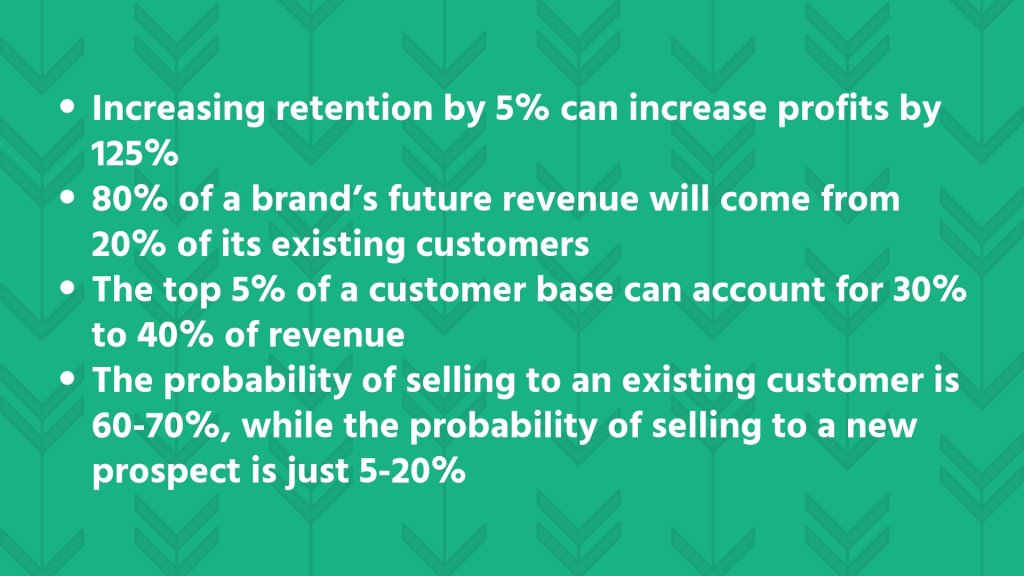 We've even reached a point where many marketers state that customer retention is the new conversion/acquisition (1, 2, 3).
However, despite the general trend, it seems that as long as the Earth is spinning, every business will still need a constant flow of new clients to succeed.
Unfortunately, this is becoming increasingly difficult. The main problems seem to be:
Silos of data scattered across the organization. According to a survey done by Hubspot, marketers on average use now approximately 31 dedicated tools. Those tools aren't exactly unified, since 60.9% of those marketers surveyed claim that better integration of existing tools and improved data sharing among them would help them make better use of their data technology:

Source: Hubspot.com

Taking into account the amount of disparate data, tools and channels marketers have at their disposal, it's no wonder that it's getting more and more difficult to develop an ideal formula for winning new clients efficiently, especially when data is scattered across teams and departments.

It's getting harder to make sense of the data. The amount of data to be analyzed and act on exceeds the potential of the human mind. Especially when we look at the number of variables and factors that should be taken into consideration.
The cost. Also, getting new clients is turning into a really costly business. According to ProfitWell, overall customer acquisition costs (CAC) have been steadily rising for B2B and B2C companies.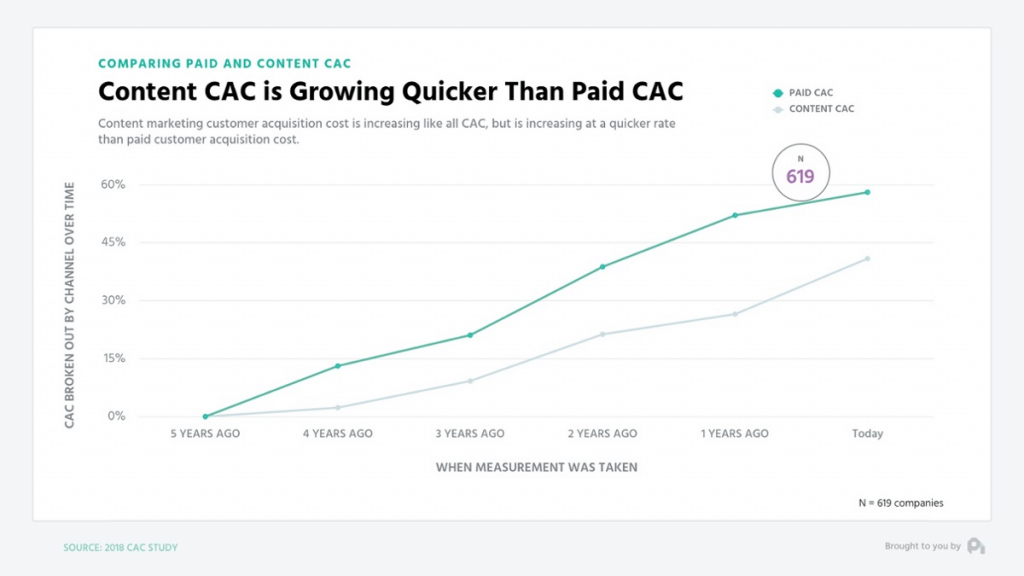 Needless to say, costs go even higher if you're looking for future clients in the wrong target groups or investing in activities that don't generate results.
If you want to dig deeper into the current state of customer acquisition, we recommend reading this comprehensive study by Hubspot: The Hard Truth About Acquisition Costs (and How Your Customers Can Save You)
Many marketers may feel trapped and think that their activities will require skyrocketing levels of assets and staff to keep the whole operation running.
Fortunately, the development of artificial intelligence means a significant portion of tasks related to the processing and analysis of data on prospective clients can be done by algorithms.
AI – or to be more specific predictive customer acquisition platforms or predictive analytics – helps marketers consolidate their data and create valuable predictions and granular segments that can be used in the various marketing activities.
Not sure what these terms mean? Don't worry, in this article, we'll show how a predictive customer acquisition platform will allow you to optimize your efforts when capturing new clients. We will also showcase the most interesting applications of this technology.
What a predictive customer acquisition platform should do
Essentially, predictive modeling is a process in which a piece of software analyzes historical and real-time data about the decisions and behaviors of consumers and prospects to determine what, exactly, gets them to take a specific action (eg. engaging with your brand or making a purchase in your store).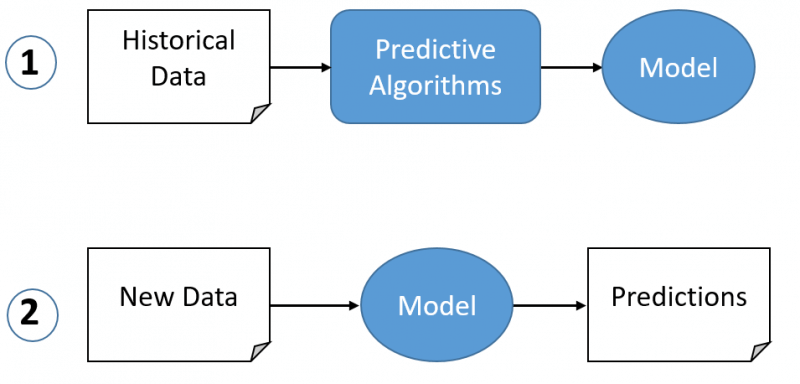 Once the software better understands the various characteristics, behaviors and motivations of your target consumers, it then segments them accordingly. Over time, the algorithm learns more and more about users and can draw increasingly advanced conclusions about their future behavior.
If you want to dive deeper into the mechanics behind predictive analytics, we recommend you take a good look at this extremely informative blog post by Tomi Mester of Data36: Predictive Analytics 101.
And after the software has defined a given customer or prospect as belonging to a specific, granular segment, your marketing team will be in a position to send them laser-focused offers or personalize the content of your website – stuff that will really resonate with them.
While your team will still have to put effort into creating such tailored content and offers, they won't have to spend near as much time determining who, exactly, will benefit from receiving them. We'll write more about this later on.
Customer acquisition platform: what types of data you need
The data sets analyzed in predictive platforms typically include:
transactional data
user profiles, such as information from registration forms
campaign histories, including whether customers responded to advertisements
clickstream data (the patterns of users' web clicks, website visit flow)
customer interactions (e-mails, chats, surveys and calls)
data from external sources (Facebook, Twitter, LinkedIn or ad networks)
So basically all the data about clients and visitors that marketers have at their disposal. Of course, the final set of information will depend on your company's needs and strategy.
However, you must remember that when it comes to predictive analytics, the quality of your data is essential. Information should be complete and in the correct format. Otherwise, the predictive algorithm won't be able to do its work, and its predictions won't be reliable.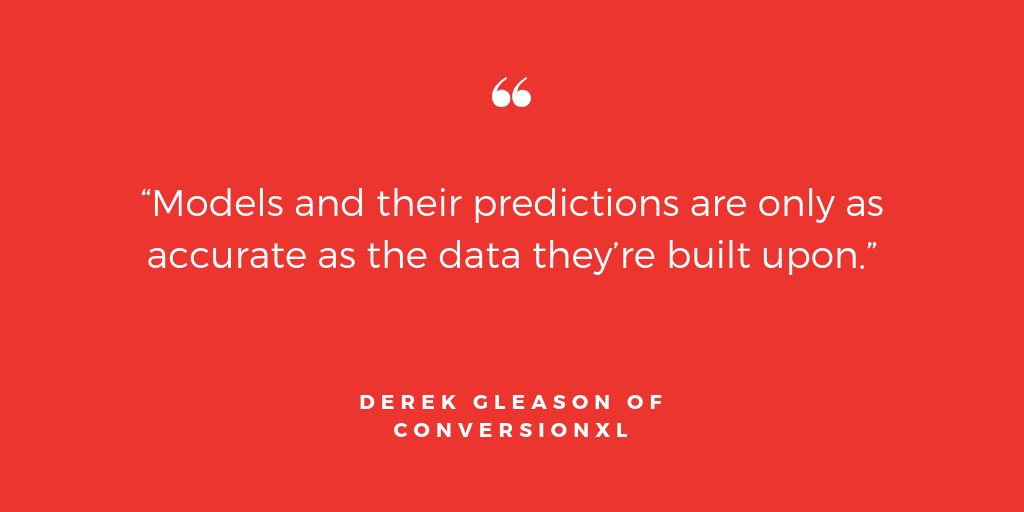 Unfortunately, it turns out that dirty data is one of the most pressing issues facing the data scientist: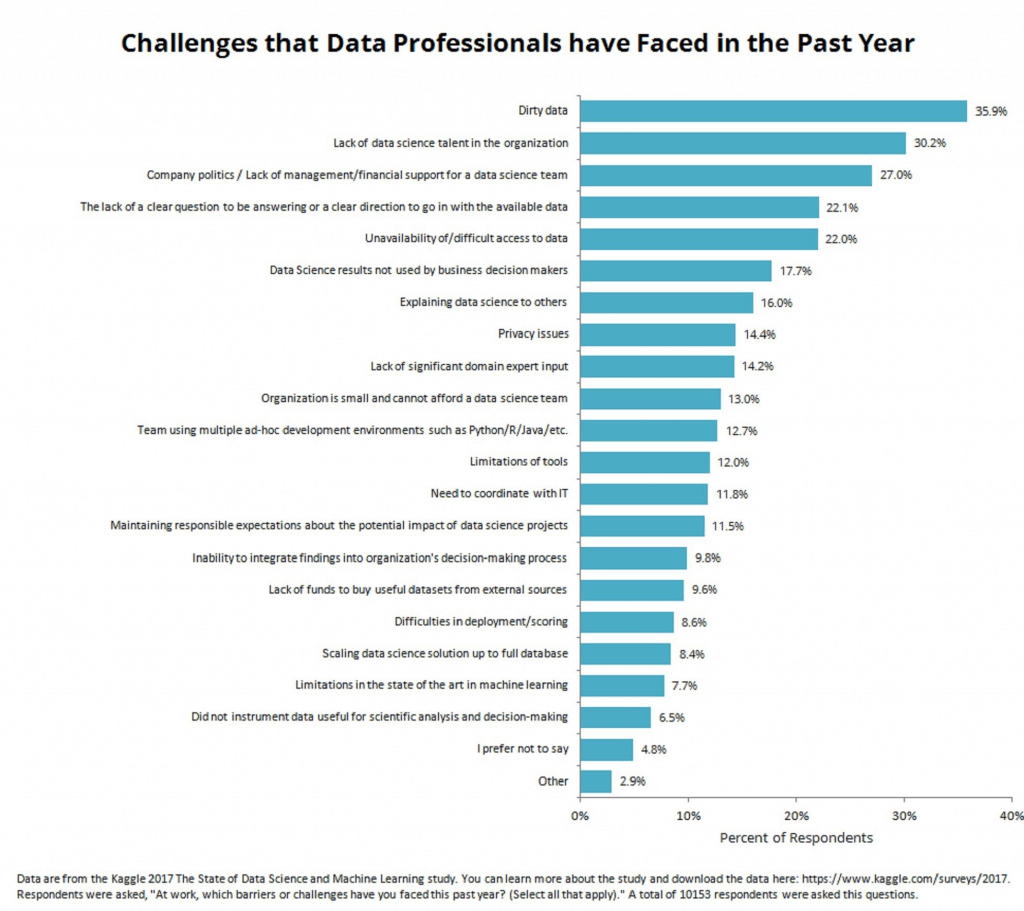 That's why you need to find a way to clean your data before you begin working with predictive tools. Among other things, you have to detect and correct any records that contain erroneous values and fill in any missing values. You'll also need to get rid of duplicate records (two customer accounts, for example).
Why investing in a customer data platform might be a good idea
A potential solution could be taking advantage of a data aggregation technology (like data management platforms, customer data platforms or data warehouses) – while they won't do everything for you, they'll help you automate a bigger part of the process.
Gathering data on customers and users delivers huge benefits to organizations across all sectors anyway, so this type of software can be a very versatile investment (read more about it here). One application might be unifying and cleaning the data you'll use later on in predictive analytics modeling.
There are at least several options to choose from – we've tackle this issue in a comprehensive comparison you can find here: Find the Most Suitable Data Gathering Platform – Pros and Cons of DMPs, CDPs, DWs and CRMs.
However, we think that in this case, the best option is to use a customer data platform. Unlike with DMPs, all data gathered from multiple sources and merged into a single record allows you to eliminate redundancies and other errors that would skew the outcome of predictive modeling.
Also, it allows you to gather data from virtually any source you choose. At least that's the case with the Piwik PRO Customer Data Platform.
Sure, there might be still some legwork on your side, but a huge part of unifying the data will be done for you.
This makes it a perfect addition to your predictive customer acquisition platform. However, if you want to learn more about the capabilities of CDP, be sure to check out the Data Management section on our blog.
Customer acquisition platform – 4 actionable use cases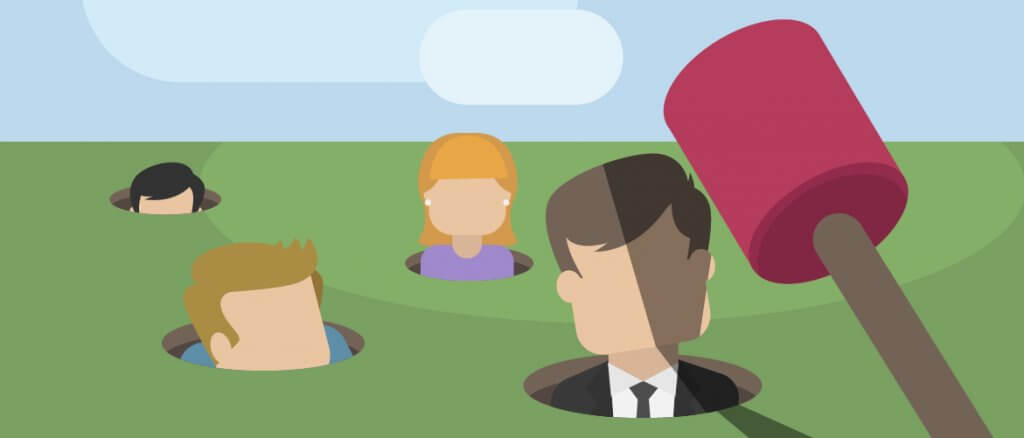 Now, let's proceed to the most important issue – practical applications of the technology. One of the most vital things to know is that predictive analytics have a huge range of practical applications.
As with regular analytics based on historical data, it's extremely important to specify the purpose for which you intend to use predictive analytics. The type of model you select will depend on this.
Here are some actionable use cases of predictive analytics employed to improve customer acquisition:
1)Lead scoring
By researching all of available information on a lead and matching it with the characteristics of existing customers, companies can score their leads with much better precision.
Precise assessment of leads will help you invest your work and budget in a more thoughtful way. This will translate not only into higher effectiveness of your activities, but also to better allocation of costs related to advertising, campaigns and the working hours of your sales department.
2) Laser-sharp segmentation and targeting
As in the case of lead scoring, predictive analytics can help you find connections between your prospects' behavior patterns and the way your current customers behaved at the same stage of their customer journey. Then, they'll assign your future clients to specific, very narrow segments of users with the same characteristics.
Based on the segment and information about what has worked in the past on those particular customers, you'll be able to apply the same marketing techniques to future customers who match their traits.
This data will be used, for example, in mailing campaigns, remarketing or other activities. Once again, predictive customer acquisition methods save time and energy, allowing you to focus only on work that will generate the desired effect.
3) Real-time personalization and A/B testing
Creating advanced user segments is also an extremely useful foundation for personalization activities.
Imagine a software discovering segments in real time, testing many ideas at the same time, and serving each individual visitor with tailored experience causing them to convert at that moment. Sounds pretty promising, right?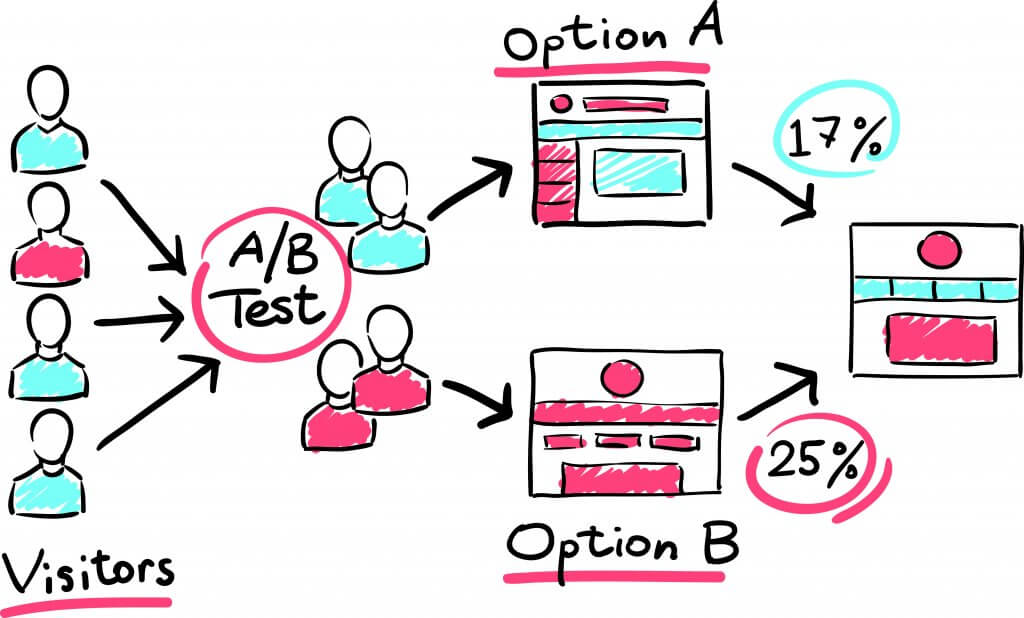 With predictive personalization, a machine will be continuously observing the behavior of your visitors and adjusting the content of your website or app to optimize the experience in real-time.
Predictive personalization can be applied to a number of areas on your website, such as:
homepage
list sorting
calls-to-action
pop-ups
infobars
category page
blogs/article
search bar
ads
emails
If we look at the results of a survey by Adobe, it seems that predictive modeling used in personalization efforts could address one of the most pressing problems of today's marketers.
The survey tells us that:
60% of marketers struggle to personalize content in real-time,
but
77% of them believe that real-time personalization is crucial.
Psst! If you want to read more about the benefits of predictive personalization, be sure to check this blog post out: How Can You Take Advantage of Predictive Personalization?
4) Real-time product recommendations
Another application of the technology will be a real-time product recommendation system.
This will allow you to offer visitors specific products (often bought together, you may also like, people like you also bought, etc.) based on their demonstrated behavior. Because it uses machine-learning algorithms, no manual work is required to put these rules into place.

This method proves extremely useful for websites with a broad product offer and considerable traffic volume.

How to choose the right predictive customer acquisition software
Companies interested in applying predictive models in their acquisition efforts have a large number of solutions to choose from. You could pick:
a solution that you create in-house with the help of your analysts
a ready-made product you buy from a vendor (as a plugin, dedicated tool or whole suite) or
a service provided by a third-party vendor that will develop models and visualizations for you
The final choice will mostly depend on your resources, the size of your business and the ways you want to utilize the technology.
Some privacy concerns
Marketers must, however, be aware that their actions have to be not only effective, but also lawful. After the introduction of GDPR, and in the face of the California Consumer Privacy Act, one of the most important issues will be to investigate their data sources and to make sure that the data was collected in alignment with privacy laws.
This applies both to first-party information and data bought or acquired from third-party sources.
If you want to read more about the best data privacy practices for marketers, we advise you to visit the Data Privacy section on our blog.
Predictive customer acquisition platform – some conclusions
Predictive modelling has proved to be extremely helpful in many tasks related to customer acquisition. When done right, it will help you better allocate your marketing budget and save your sales reps' valuable time.
However, with only limited knowledge about predictive modeling among team members, taking full advantage of the potential of this technology can be quite difficult. Also, it's important to remember about the quality of data – and that's something a decent customer data platform can take care of.
Still have some unanswered questions? Don't hesitate to contact us. Our team will be happy to help!