Online trading commenced its journey more than a quarter century ago. During this time, e-commerce has developed into one of the most popular shopping methods worldwide. Many innovations and improvements led to its esteem, but above all to its success. Amazon.com is a well-known competitor within the business with USD 73.7 billion in net sales. One might even dare to say they're a monopolist. According to a study by ecommerceDB they are trailed in the US in 2019 by:
Walmart.com in second place with USD 19.6 billion
Apple.com in third place with USD 11 billion
Homedepot.com in fourth place with USD 9.3 billion
These companies have one thing in common: they offer a complete customer journey.
Read in this post how your online shop can become the ultimate customer experience, despite strict privacy regulations, and in particular how a strong analytics platform can help build it.
The customer journey in e-commerce
5 steps define the customer journey:
Awareness: All options are open to the customer
Favorability: First information is obtained
Consideration: The customer has narrowed down their selection and is doing more research
Intent to Purchase: The customer is about to make a purchase decision
Conversion: The deal is closed – the product bought
However, theory and reality don't always go hand in hand. A customer moves through many more steps along their journey. In e-commerce, there are touchpoints that stretch far beyond the simple purchase of a product. For example, contact with customer support for inquiries or returns after a purchase can be one of these touchpoints.
With every single touchpoint reached by your clients, you receive data about their needs. By compiling them, you form a complete picture of their behavior. However, with many touchpoints in place, you can also lose track of what is happening. Therefore you should collect, analyze, interpret the data and act accordingly – doing all this in a privacy-compliant environment.
E-commerce Analytics with data protection
GDPR set a completely new standard for data protection. You might even think that complying with its requirements could lead to a decline in customer experience.
But the opposite is the case.
Don't just give your customers decisions about products and purchase options. Let them decide how their personal data is processed as well. They will appreciate it.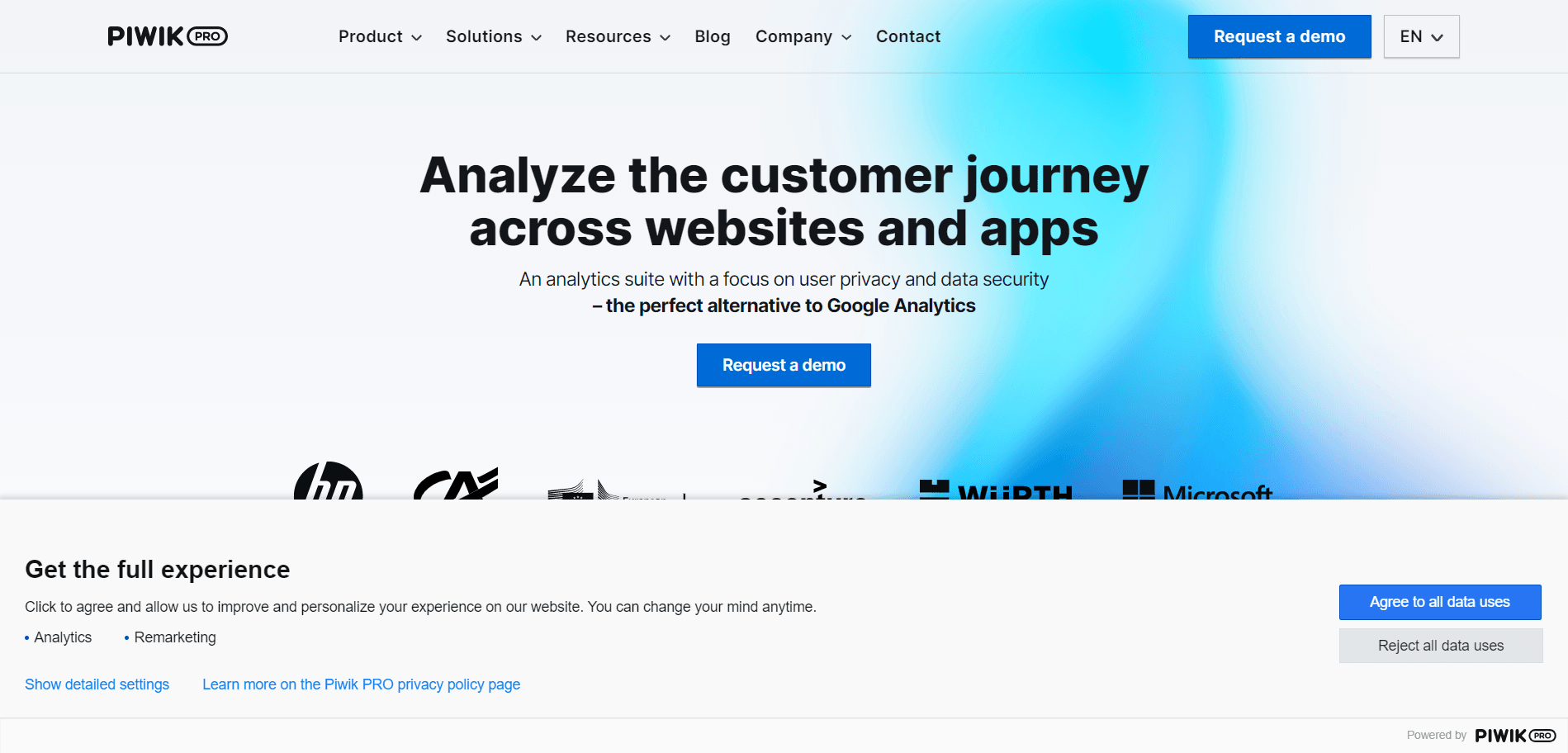 A study performed by the Pew Research Center stated that "91% of adults in the US agree or strongly agree that consumers have lost control of how personal information is collected and used by companies".
64% of users said that the government should do more to regulate advertisers.
74% want to be in control of the information companies can access
65% want to control what information is processed about them
61% want to do more in terms of protecting their privacy
As it concerns Europe, the initiator of GDPR, awareness about sharing personal data has evolved, but still needs improvement. The European Union Agency for Fundamental Rights conducted a survey, which revealed that only 5% want to share their facial images or fingerprints with private companies.
72% know the privacy settings on their smartphones.
69% know about general data protection regulations.
Only 51% know that they can actually access their personal data held by companies.
30% fear advertisers, businesses and foreign governments might access their data without them knowing.
Consent to collect personal data is important. But it doesn't have to be an obstacle in terms of user or customer experience. In addition, easy access for users to amend their consent preferences should be granted as well. Offer your customers a quick and uncomplicated confirmation or rejection for data processing.
Whitepaper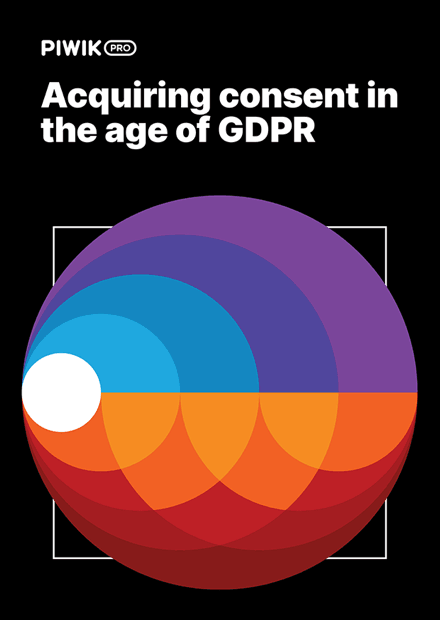 Whitepaper
Acquiring consent in the age of GDPR
Learn how to capture a user journey between desktop, mobile and secure member areas and make your marketing stack privacy- and security-compliant
A well-chosen consent manager helps you to regain trust within consumers, who seek control and security. Maybe you might even welcome them as customers.
For example, the Piwik PRO Consent Manager unobtrusively reminds your customers to state their preferences. In case of cancellation, a new pop-up will be displayed after 6 months.
For more information on this topic, visit our help center:
Data equals facts
This case study of an online grocery store underlines the benefits of an ecommerce analytics platform that is versatile and data protection compliant.
GDPR forced the company to act in accordance with data protection laws. The company also achieved the following goals with the Piwik PRO Analytics Suite:
600% more people agreed to data processing after optimizing for GDPR consent
17% more newsletter subscriptions
Customers achieved the main goals on the website with 35% fewer steps
Tracking on 350 sites
Optimization at local branches through insights from online data
Buyers' relationship with the brand improved both offline and online. Privacy-compliant data management gave customers the trust and security they sought. The online grocery store, on the other hand, received vital data to act according to its customers needs and wishes.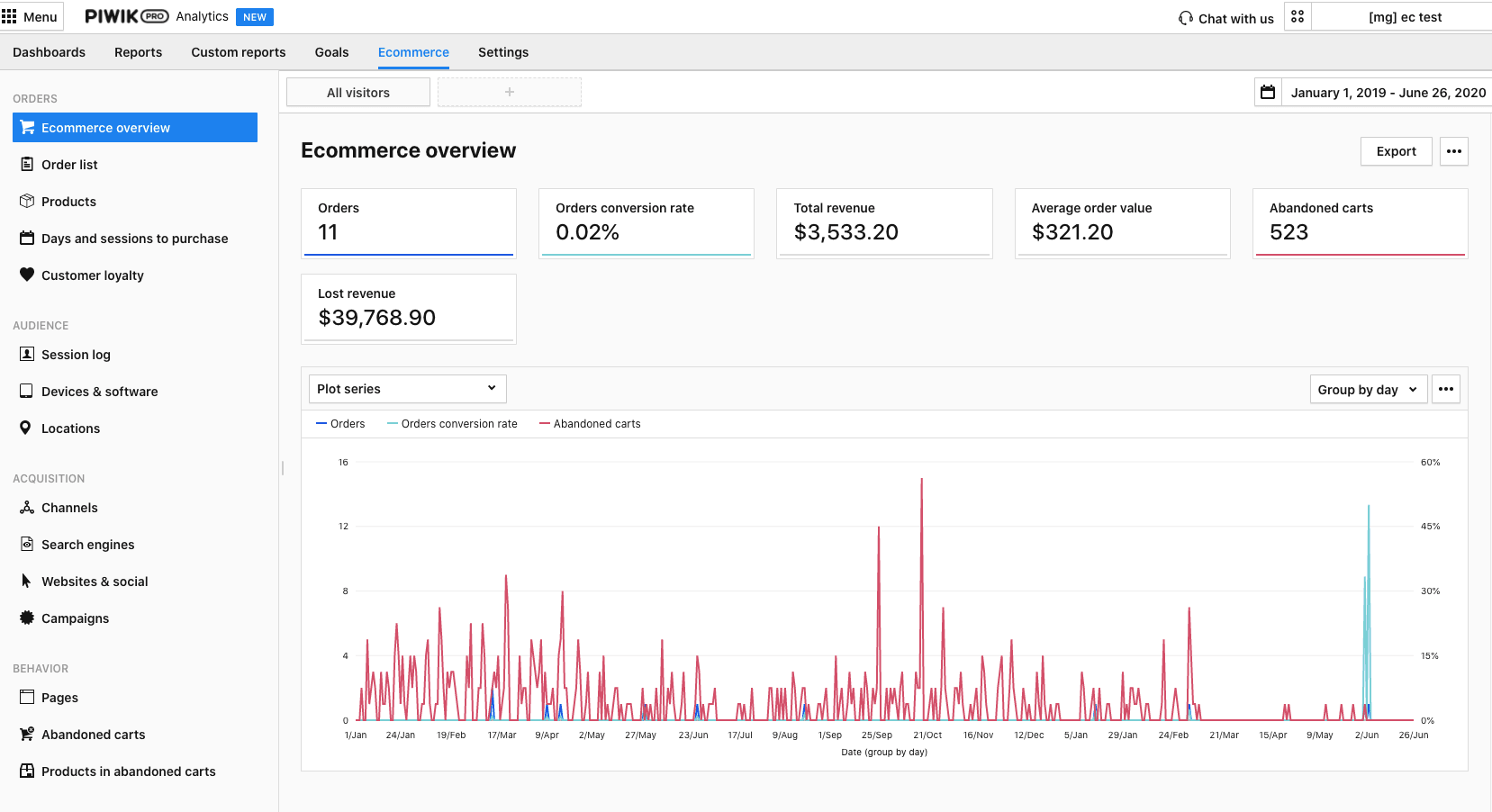 Anonymous tracking
Another feature of a well-chosen analytics platform is the possibility to track users anonymously. All information on page performance is recorded and customers are tracked as non-recurring users. This provides you with all the data you need to improve your organization's website.
In Piwik PRO, for example, anonymous tracking looks like this: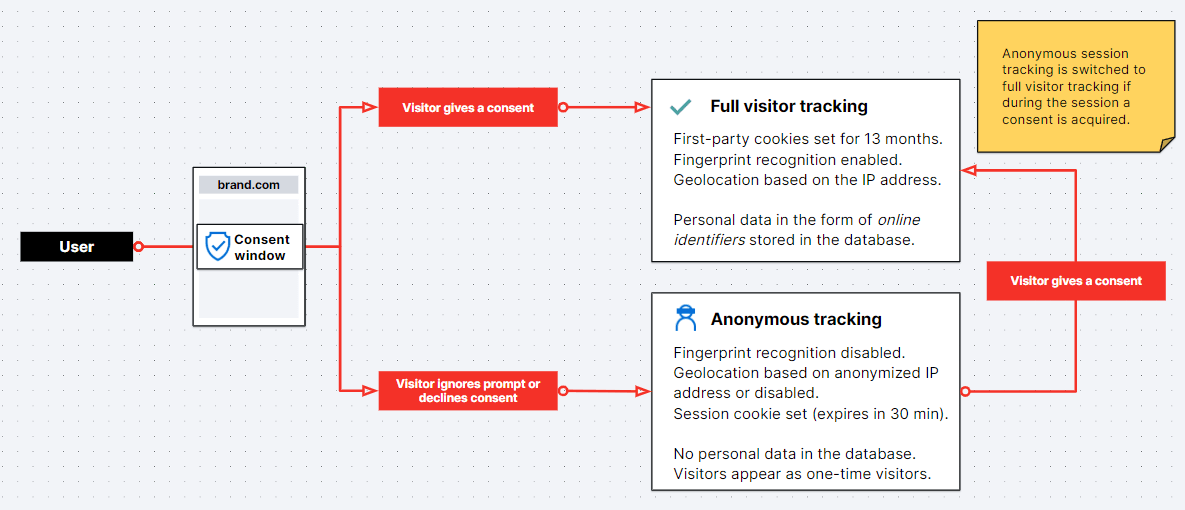 The multi-channel experience
Buyers use various devices and channels throughout their journey. As a result, e-commerce is rapidly becoming a multi-channel experience. Therefore, enterprises must take advantage of cross-device or cross-channel analysis. With certain analytics platforms, concerns may arise that data will being shared with third parties.
To prevent such practices from happening, it's best to choose a consent manager with a strong on-premises or private cloud analytics platform. This way you assure your customers a high level of privacy and security.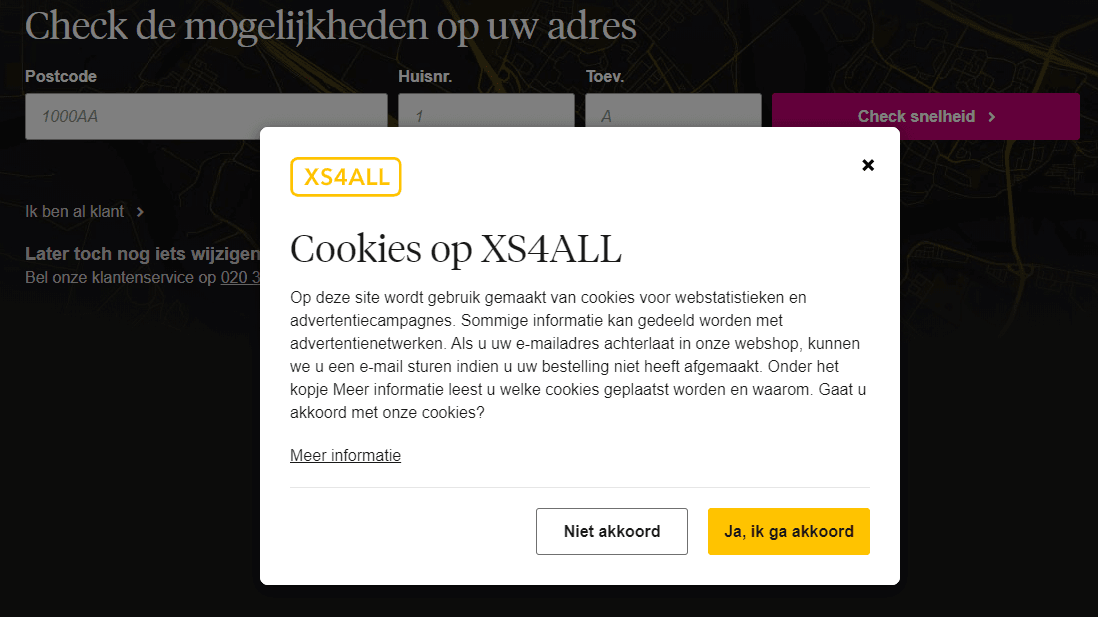 To achieve an end-to-end customer journey, you might consider offering a variety of touchpoints. The customer should be able to decide for themselves how they want to interact with your company. But this also means that you need to track them. This is the only way to get the most out of this multi-layered presence.
Therefore, combine insights from all touchpoints with a Customer Data Platform (CDP).
Connect information such as:
Offline data
Online data
Cross-device tracking
Personal and sensitive data as sole owner
To take precise actions:
Analyze user paths
Analyze the performance of your marketing campaigns
Organize your marketing and analytics tags more efficiently
Design the page to minimize phone contact with the customer. Display all necessary information immediately, based on customer data and needs.
The result is increased customer satisfaction, which, among other things, reduces call center calls.
You will be able to design target group-oriented marketing campaigns and optimize your marketing costs. Find out about the paths your prospects take to approach you and consequently become customers. You can extend those paths later on for repetition and expansion. Whether websites, call centers, mobile devices, apps, etc. – find out which touchpoints your customers come in contact with.
If you would like to know more about user retention, we encourage you to read our post:
The complete customer journey redefined
You know that e-commerce changes regularly. A lot can happen from one day to the next. You might notice a spike in sales. Of course you want to repeat this upswing.
A moment in life, however, is often no longer repeatable or even retrievable. Fortunately, the case is quite different in web analytics. You can create funnels, user flows or custom reports at any time of your choosing.
The reason is historical data.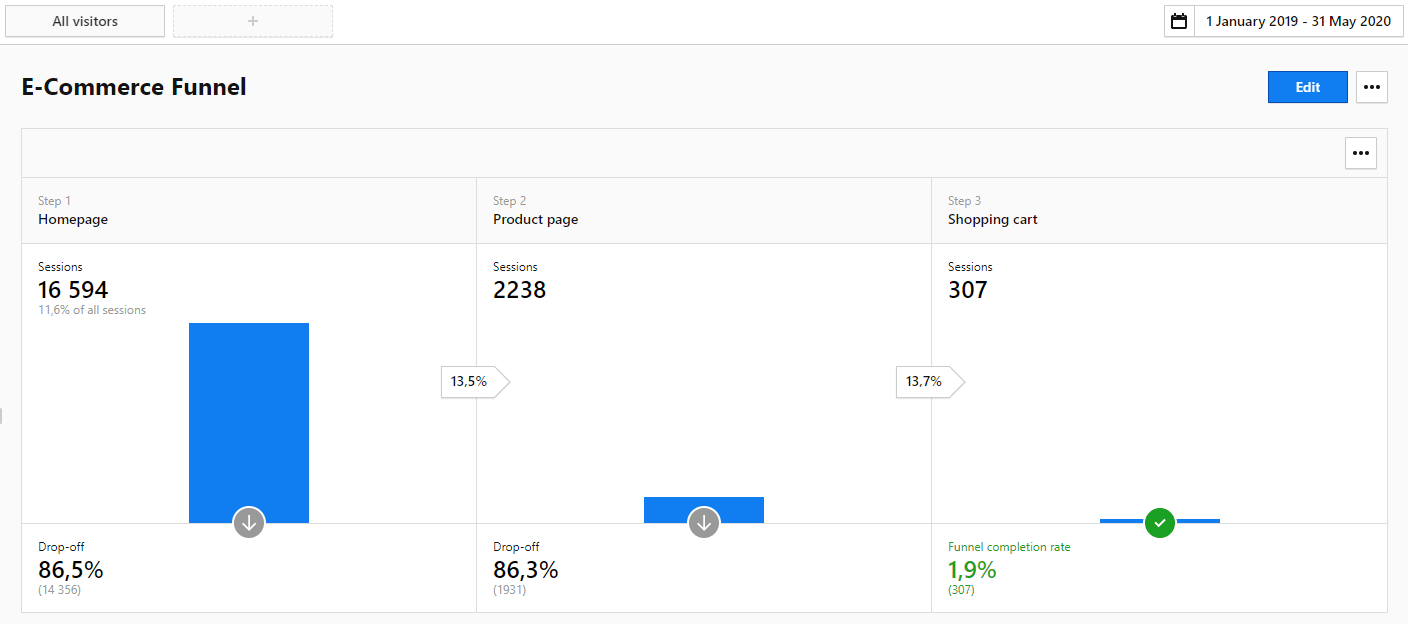 Piwik PRO is continually collecting all data when it is in use. So you can recall every aspect and touchpoint of your users for a freely-definable period of up to 25 months and display it in a report.
Conclusion
Nowadays, it is no longer enough to just offer the best price or the best product. As the owner of an online shop, you should be able to inspire confidence in your customers, but at the same time analyze their needs. And all this without compromising the customer experience. Analytics platforms, like Piwik PRO, allow you to collect and analyze data in a privacy-compliant environment. And trust builds customer loyalty.
If you want to learn more about privacy compliant analytics or how Piwik PRO can help you collect customer data in a responsible way, please do not hesitate to contact our experts. Our team will be happy to answer any questions you may have.