What data is collected by AdWords Integration in Piwik PRO?
Piwik PRO enriches your AdWords campaign data with a broad range of additional metrics. Track the journey taken by your customers after they click on your ad. Learn how often your banners are displayed and see CTRs. Optimize your marketing efforts to attract more visitors.
Enrich your analytics with Piwik PRO data
View Piwik metrics like bounce rate, time on site, and actions for each AdWords campaign and ad group in the Piwik UI.
Filter AdWords Visitors
Create dedicated Piwik segments for your AdWords visitors and filter them from reports of your choice. Use this knowledge to optimize your conversion funnel.
Set goals for your AdWords campaigns
See how different AdWords campaigns impact your website goals. Compare Piwik goal data with AdWords campaign performance and see how AdWords visitors impact your funnel.
Measure campaign ROI
Integrate your AdWords data with Piwik goal values and Piwik e-commerce data in one report. Get accurate ROI of your AdWords campaigns and ad groups.
Piwik and Google AdWords just work better together
AdWords provides you with clear reporting on general costs, clicks, and CTRs, but you need Piwik PRO to see the full picture. Get additional metrics to analyze the success of your campaigns: bounce rates, time spent on page, and much more. With AdWords Integration you will learn what happens from the moment visitors click on your ad until reaching final conversion on your landing or website.
Use AdWords Integration to optimize your marketing budget
Maybe some of your ads register great click numbers. Their CTRs are high, and you can almost see your new customers on the horizon. With AdWords Integration you see much more, and you can identify which ads attracts the most quality leads.
Quickly identify poorly-performing landing pages
AdWords provides you with a general overview of landing page performance. Use Piwik PRO for valuable in-depth and actionable insights. Dig into data captured from across your entire account, as one landing page can be used in many different places. This is an easy way to spot unsuccessful pages.
Track more complex goals and conversions
Get detailed data on how many people perform an action after reaching your site from an ad. AdWords Integration in Piwik PRO can easily attach events, virtual page views, and custom dimensions to your AdWords data.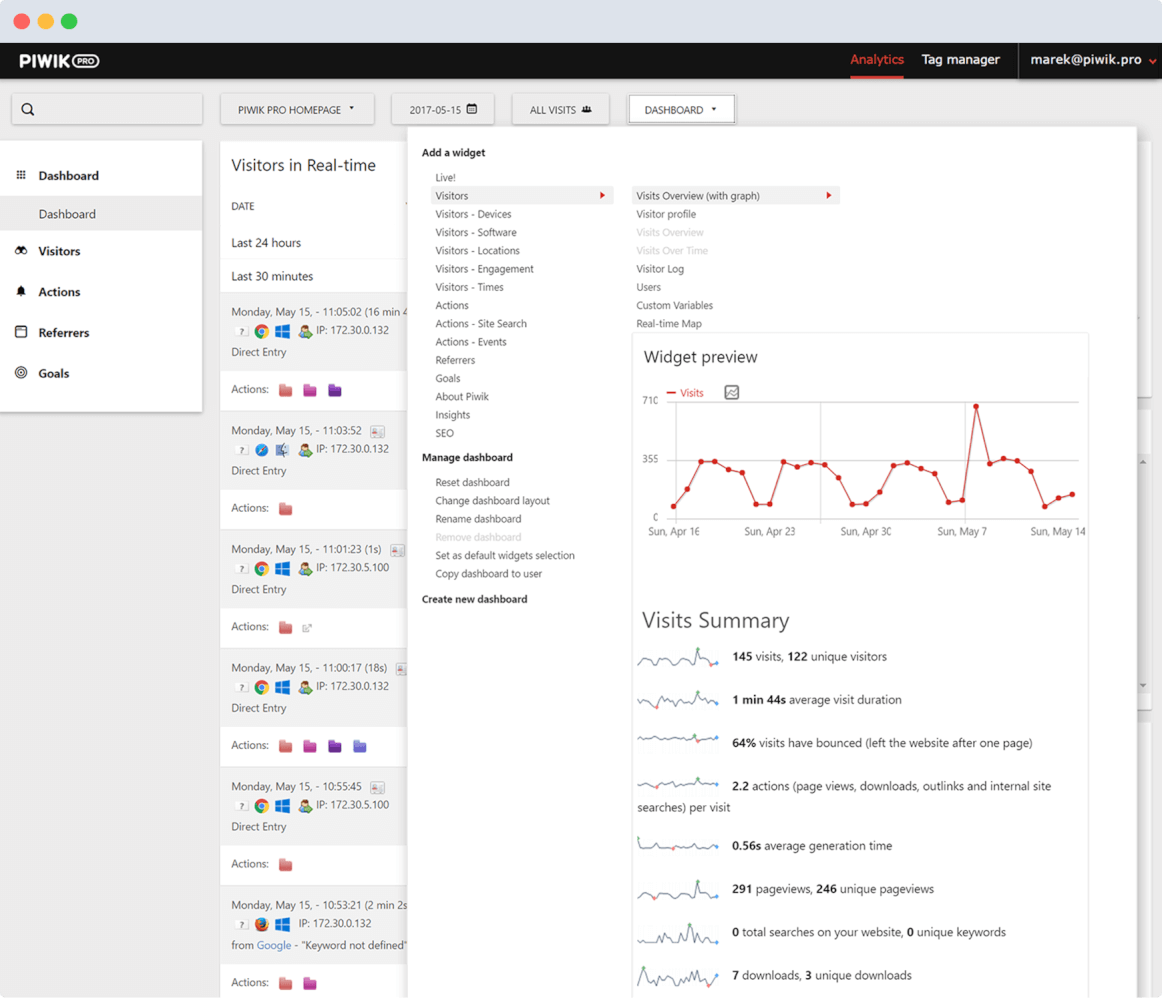 Learn more about Piwik PRO Web Analytics: