A new month and a new release. We're delighted to report the rollout of Piwik PRO Analytics Suite 10.0. As of October 17, 2019 all our customers will experience first-hand the full range of new features, upgrades, improvements and fixes we've brought to our product.
Each update is the outcome of diligent work, meetings, discussions and analyses. And we're more than pleased that we were able to introduce some enhancements that our customers specifically asked for. What's more, we've stayed in touch with industry changes to deliver state-of-the-art software.
Today's post will give you a run down of all the changes and improvements so you won't miss a thing.
Improvements to the Platform
The new release gives you the ability to create Meta sites. That means you'll be able to build reports based on aggregated analytics data from across multiple sites and apps. We'll cover that in more detail later on.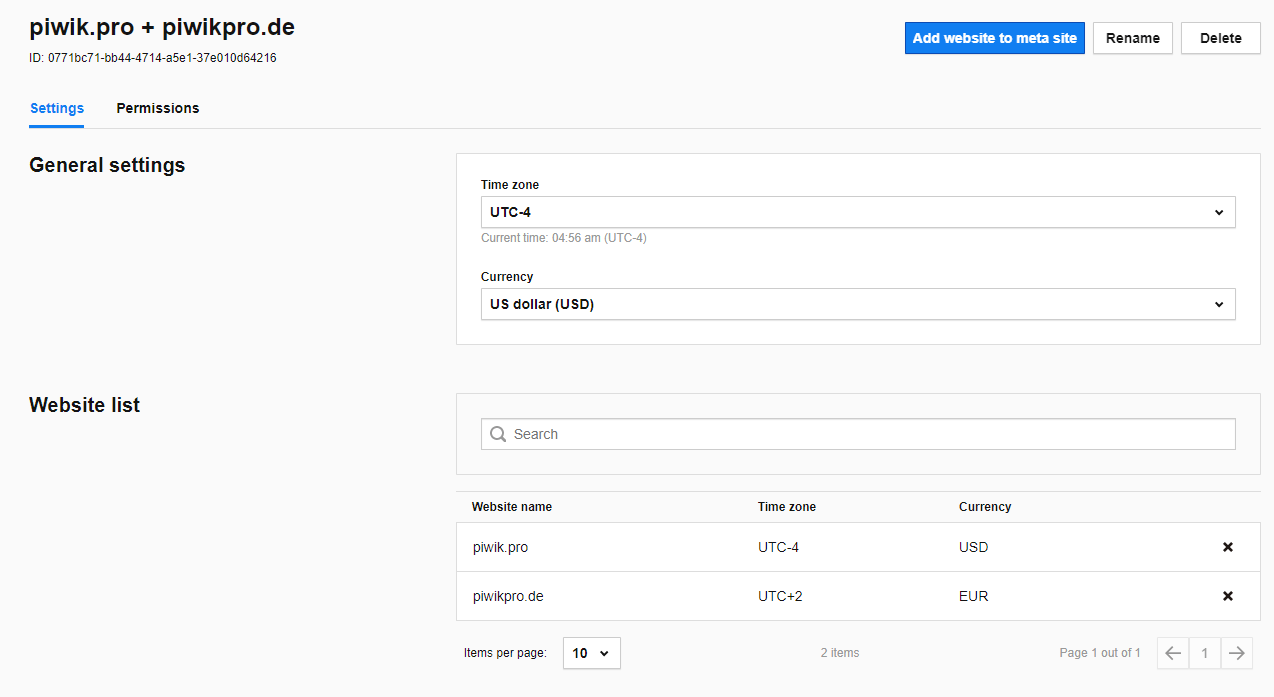 Another time-saving change is the new Website and apps permission setup. Now you can manage accesses to entire user groups at once. It comes in handy when you have a number of users needing changes in authorizations to certain areas. Whether it's one or multiple websites and apps, with just a few clicks you decide who gets access to what spaces.
We've also introduced a couple of enhancements to squeeze more juice out of the platform.
First, to provide more clarity to your reports we've enhanced how data is displayed. With a new functionality called Extraction you can present all URL-related dimensions, like Page URL and Session entry URL, as: path, domain, or path and domain with a query string cut off.
Here's what it looks like:
In addition, we've made some smaller but practical twists to the platform. Now you can:
export to PDF a full explorer report, including chart and table
find a particular time zone and currency by typing the value in the search engine instead of selecting from a list
select a language region to change the date and number formats
set user interface to Japanese
Benefit from enriched Analytics
It's crucial for your data to paint a picture, but that requires the right method. That's one of the reasons why we've introduced a great visualization form in the recent Piwik PRO update: the funnel chart. It will be available as a new report in the Custom Reports module*.
Funnels are very useful when you need to illustrate process stages, such as sales cycles, and make it easier for you to spot potential obstacles. The new report format delivers a close individual look at each phase. For instance, you can add any event type, including custom events, as a separate step in the funnel.
Moreover, funnel reports work retroactively. It means that you'll be able to present the data that you collected before this report was created.
Funnel reports give you a tool to better observe and analyze how metrics change over time. You can take advantage of this to present visitor trends, conversion phases, or order fulfillment.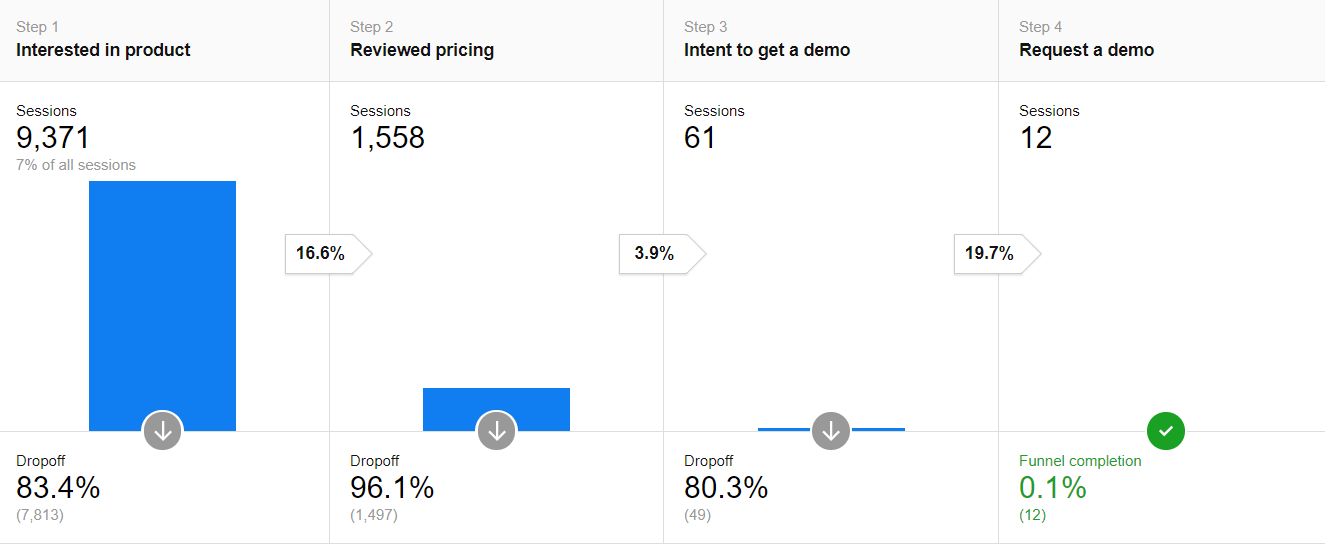 *If you'd like more information, reach out to our Customer Success Team.
Another change in the Piwik PRO Analytics Suite is Meta sites with aggregated reports from multiple websites. Analyzing and reviewing data is now a lot easier and faster because you don't need to export data from different websites and do painstaking manual metric calculations.
Last, but not least, the source/medium dimension is now available as two separate ones in custom reports.
What's more, we've added some nice twists to dashboards. Now you can copy widgets, a convenient and time-saving feature. In addition, you can use up to seven nested dimensions in table reports, which expands your analytics repertoire. These changes speed up and facilitate the whole creation process.
Take advantage of the upgraded Tag Manager
Finally, in the newest version we've added some advancements to Piwik PRO Tag Manager. Now you can import and export snapshots and saved tag settings between websites.
Additionally you can easily copy tags, triggers and variables to another website or duplicate them within the same website. That's a huge workload taken off your shoulders, sparing you both time and trouble.
Wrap-up
The October Piwik PRO updates will bring some crucial enhancements together with smaller upgrades and fixes so you can get maximum benefit from our platform. We know that the software development process is never "done", which is why we continue adding new features and refining existing ones.
But we never rest on our laurels, so stay tuned for the next release with even more enhancements. And if you've got any questions or suggestions, just drop us a line!