Why Do I Need Campaign Reporting?
With five parameters at your fingertips you will always give credit to the right campaign. Tag your links to assess the performance of each and every individual ad and marketing initiative.
Conversion Attribution
Identify the true sources of your traffic and conversions
Ease of Usage
Tag your URLs and start collecting data right away
5 Dimensions to Track
Tag your URLs with up to 5 parameters: name, source, medium, keyword and content
Advanced Campaign Reporting
Capture every piece of data and optimize campaign budgeting based on your insights
This Is How You Can Benefit From Campaign Reporting
Use Advanced Campaign Reporting to identify your best-performing and most profitable campaigns. This knowledge gives you the power to make the best decisions on intelligently investing your resources. UTM codes are an easy way to see how both your offline and online marketing efforts contribute to your business's success.
Easy to Use
To start using Advanced Campaign Reporting you don't have to edit the Piwik PRO tracking code. Make sure your URL tagging is correct and take advantage of invaluable insights!
Conversion Attribution
Your data is presented in a clear and accessible way for you to analyze it and identify the campaigns generating the biggest profits.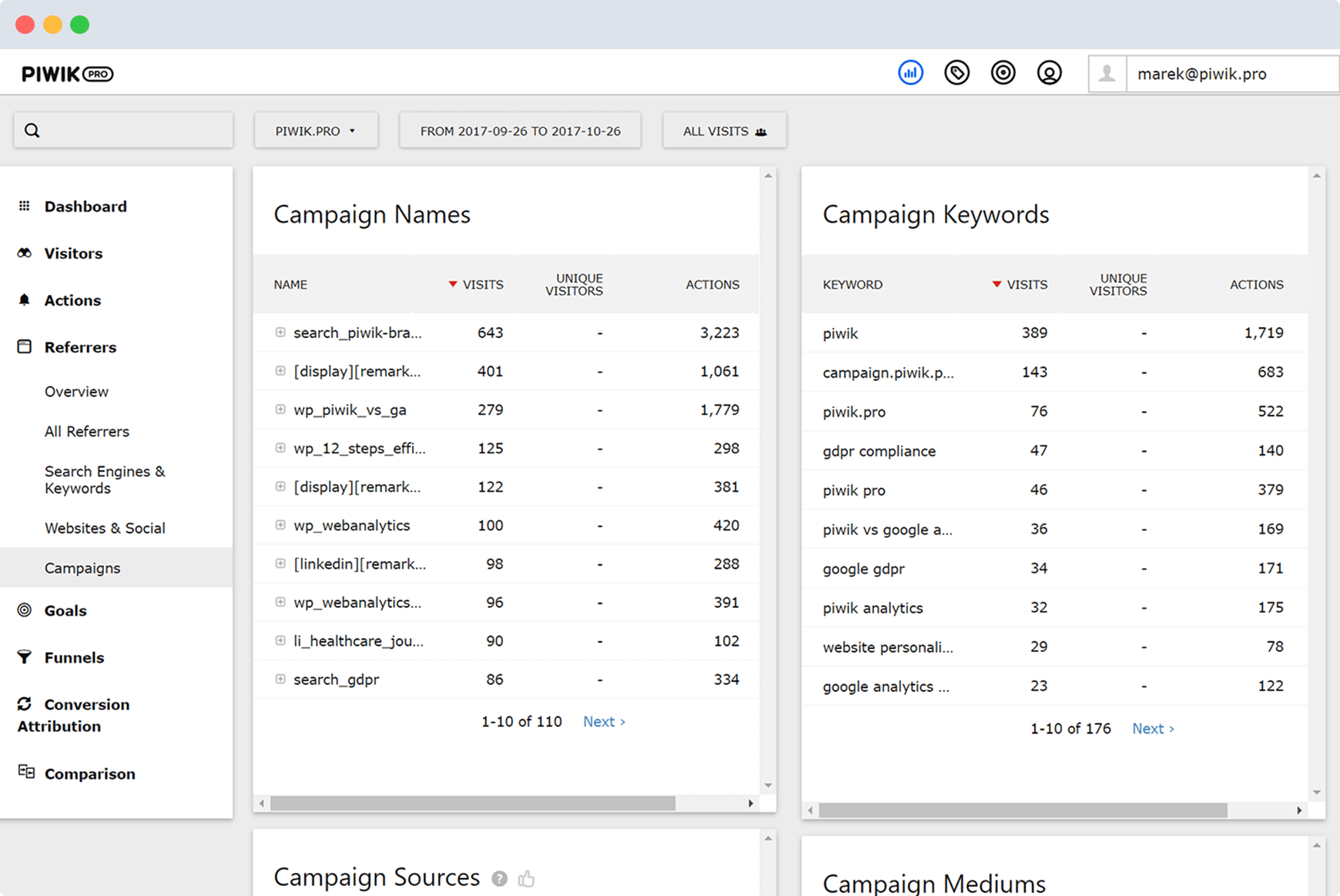 Learn more about Piwik PRO Web Analytics: