Why Piwik PRO User Groups?
The User Groups feature allows Piwik administrators to easily create multiple groups of users and assign them shared access permissions. In many environments this work can be done manually, but what if your enterprise base includes hundreds or thousands of users? That's where Piwik PRO User Groups are especially useful, making system administration easier and more efficient.
More control & security
Make sure your website stats are available only to the right users. Piwik PRO User Groups protect you from costly mistakes, even with the largest user bases.
Multiple Groups & Distinct Access Rights
At first it seems easy to manage all of your Piwik users, but if your user base grows to hundreds or thousands you'll need the flexibility this feature offers.
Groups Can Be Adjusted to Your Needs
Every group of users can be edited or deleted at any time after being created. Worry not, nothing is set in stone!
Easy management of your user base
Adding users to groups is easy. Just start typing the name or email address of a Piwik user and the menu will help you locate them.
Enable Quick Assignment of Access Rights
You can define which user groups should have access to all or parts of your Piwik-tracked websites. Each group can have completely different access rights.
Simplify the user access management process
With Piwik PRO User Groups you can create multiple groups using the same Piwik instance, but having access to completely different tracked websites. Group can have either no access, view-only or full admin access to each property.
Save time
Taking the process to a group level saves you time when assigning and revoking view and user permissions.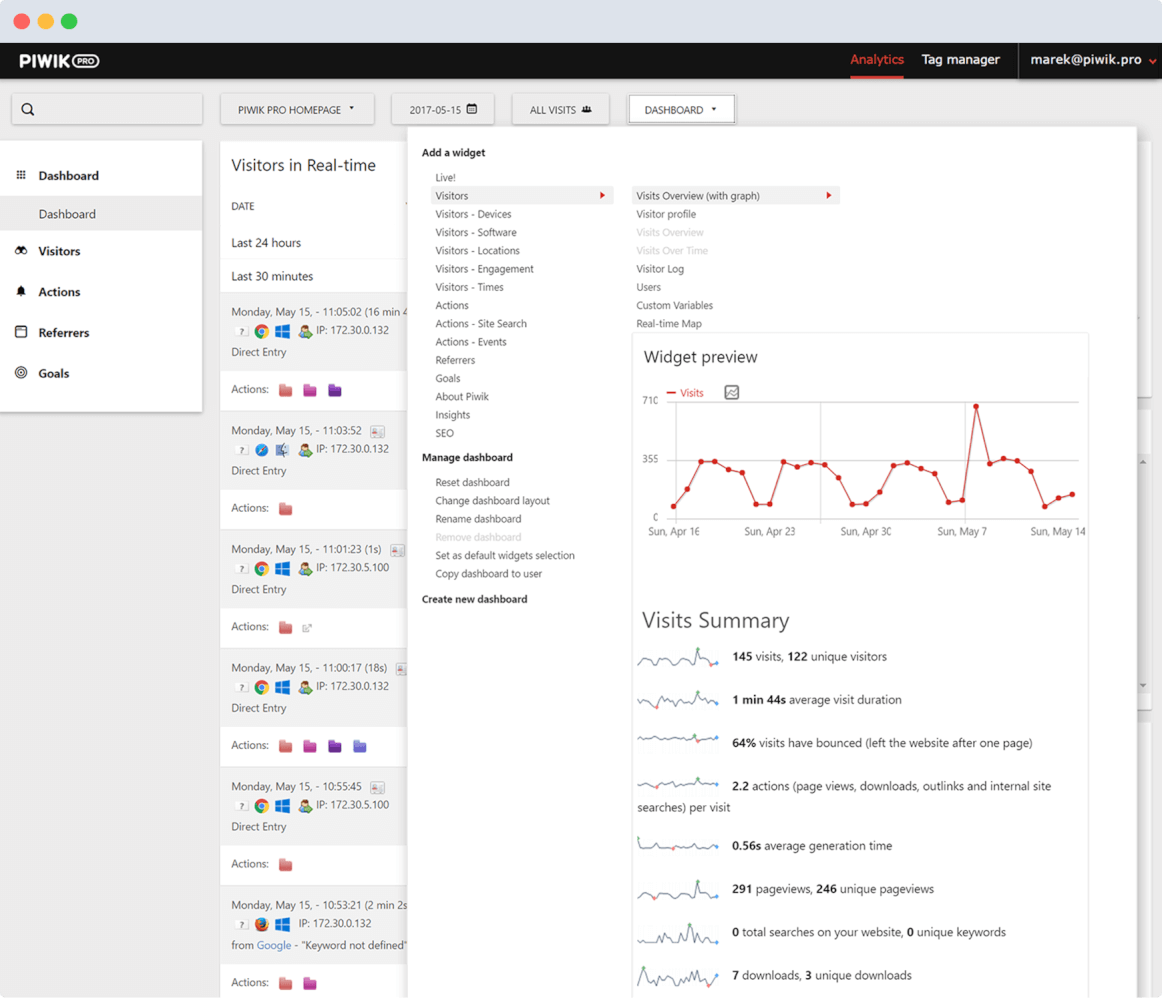 Learn more about Piwik PRO Web Analytics: