Why do you need Piwik PRO Custom Variables?
Custom Variables lets you squeeze more from your Piwik PRO Analytics deployment and delivers advanced, customized reports to add depth to your stats. You can create a custom name-value pair assigned to any visitor or event. The only limit is your imagination!
5 custom variables
You can create up to 5 custom variables per visit and per page view.
Enhance Your Reports
Add extra information from sign-up and lead capture forms to your visitor reports to enrich your reports with invaluable user level data.
Map your buyer personas
Track the behaviour of visitors from different sectors and identify profiles of users most likely to convert.
Track performance of different categories
You can monitor the performance of particular categories and subcategories on your website, e-commerce shop, or blog.
Set a Custom Variable for Visits and for Actions
Custom Variables can be applied in two different dimensions. You can segment data by visitor to store additional information, like gender and age, in the visit log of an individual user. You can also set Custom Variables for events like page views, downloads, and other actions you want to track.
Assign login status to your users
Use Custom Variables to identify logged-in users, compare their behavior to anonymous visitors, and get more customers over the finish line.
Set visit type
You can define your users by applying various labels (first time, engaged, customer) and comparing overall performance, conversion rates, and visits across segments.
Count custom visit metrics
With Custom Variables you can track the number of Facebook "Like" clicks, how many times your application has been downloaded, or any other event significant for your website.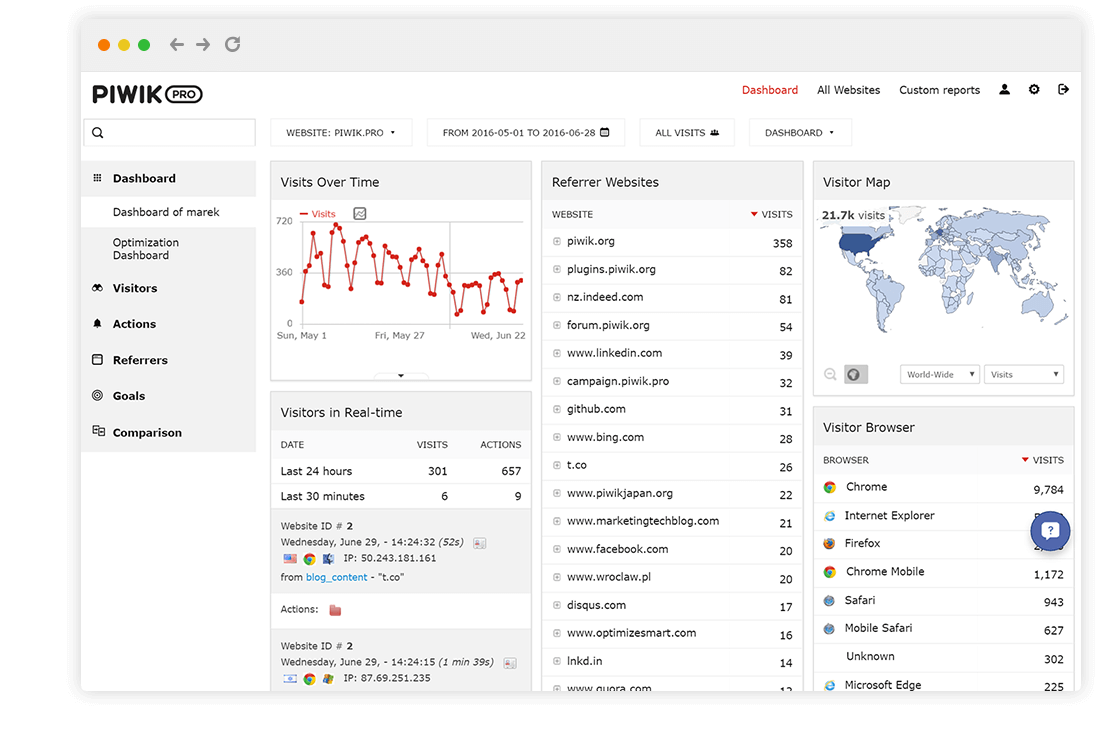 Learn more about Piwik PRO Web Analytics: