What can you measure with Content Tracking?
Content Tracking lets you monitor the performance of ads and banners as well as other content blocks on your website or app. You can measure the number of impressions and clicks, but also click-through rates of a particular element – something you can't accomplish with other features.
Ad and banner tracking
Track how users interact with all ads and banners displayed on your website or app to identify the top performers.
Custom Alerts
Get monthly or weekly alerts and discover which banners and ads record exceptionally high CTRs and which ones are failures.
Custom segmentation
Create custom segments and always put your data in the right context.
Row Evolution
Identify trends in ad and banner performance by analyzing historical data for a custom date range.
Do your visitors reach the end segments of your content?
By default Piwik Analytics tracks the number of pageviews, but not the percentage of content displayed during a particular pageview. When creating a long homepage or landing page, you want to know if your users are even bothering to look at the final parts of the content. You can set Piwik to track visible content blocks and find out whether they are displayed to your users.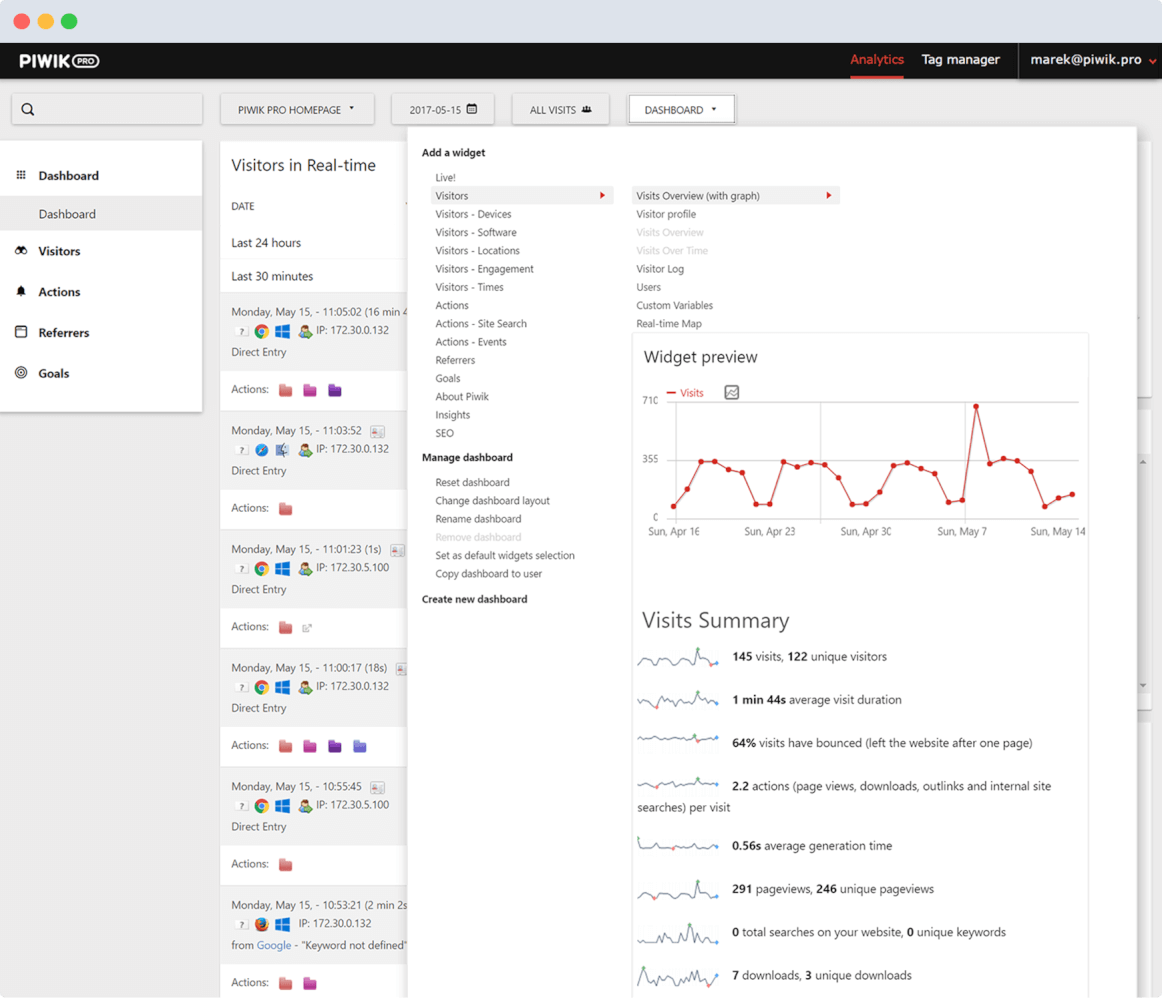 Learn more about Piwik PRO Web Analytics: